8 Cookbooks That Can Help You Master The Perfect Burger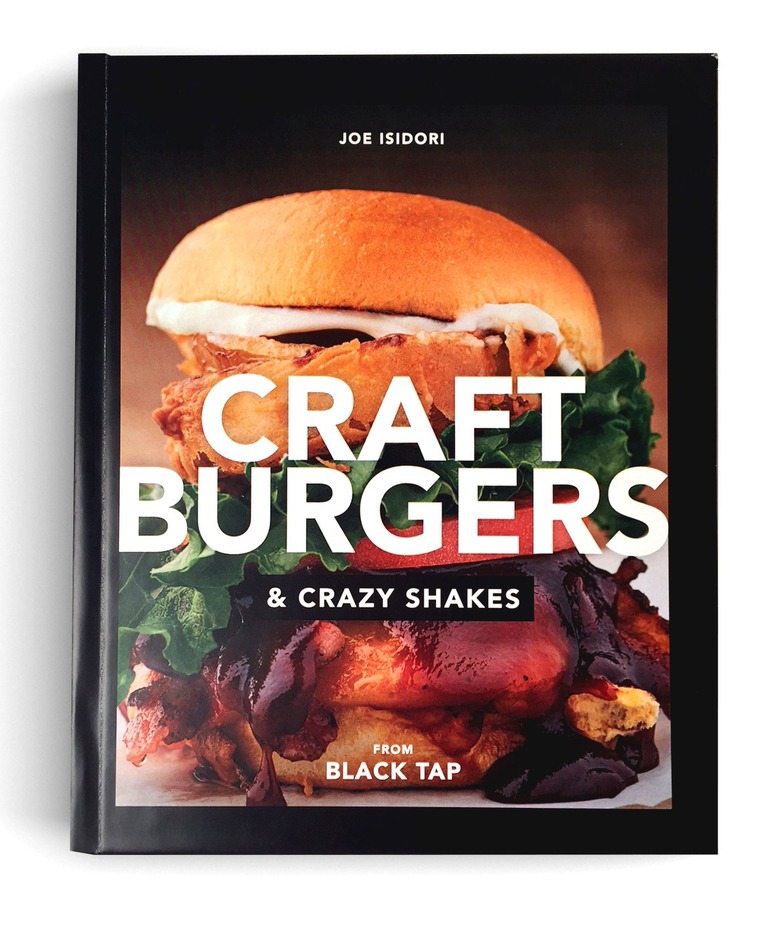 How many times should burgers be flipped? Should you press on the patty to hear that sizzle? What's the best cheese for a burger? All these answers are answered in the books below. Want to recreate Shake Shack's classic burger? There's a book for that. Only looking for meat-free options? There's a book for that! From the drippy, juicy and meaty to the delightfully vegetarian and even sea-faring, these books contain all the recipes your burger-loving heart could ever desire.
Shake Shack by Randy Garutti & Mark Rosati (Clarkson Potter, 2017)
Danny Meyer's globally successful chain Shake Shack has sparked controversy in the West Coast vs. East Coast burger battles on more than one occasion. Now CEO Randy Garutti and Culinary Director Mark Rosati share not only the recipes for all the Shake Shack classics like the ShackMeister, but the inspiration behind those crave-worthy sandwiches and hot dogs. Legendary meat purveyor Pat LaFrieda even shares a short essay about his absolute favorite burger within the book.
Recipes from this book:
Prime: The Beef Cookbook by Richard H. Turner (Mitchell Beazley, 2017)
Meaty burgers get their own chapter in Prime. From decadent patty blends featuring bone marrow to Asian-inspired toppings like pickled shiitake mushrooms and kimchi, Richard H. Turner gives the burger a little lift from the ordinary. The rest of the book is dedicated to other beefy recipes like a butter-fried steak and a Yorkshire pudding wrap.
Recipes from this book:
Burger Lab by Daniel Wilson (Hardie Grant Books, 2017)
Quite possibly the most fun burger cookbook out there, there's a 3-D pop-up anatomy of a burger right when you open it! The table of contents is designed like a periodic table to set the theme of the loosely scientific approach to burgers. There are some heavy Japanese influences within the book and even a couple of hot dog recipes. Alternative meats like chicken, soft shell crab, shrimp, tofu and fish are given ample page time.
Recipes from this book:
Grill Fire by Lex Taylor (Sterling Epicure, 2017)
Lex Taylor has won Esquire TV's The Next Great Burger, so he may know a thing or two about them. Grill Fire is dedicated to the art of grilling and burgers get their time in the spotlight. Of the eight burger recipes, only two feature beef and one features a fluffy beignet as a bun.
Recipes from this book:
Craft Burgers & Crazy Shakes From Black Tap by Joe Isidori (Pam Krauss Books, 2016)
Known for its over-the-top milkshakes and super indulgent burgers, NYC's Black Tap couldn't simply release a normal restaurant book. No, chef and owner Joe Isidori had to make two books in one: Craft Burgers on one side and Crazy Shakes on the other. Isidori maps out the best techniques to cook burgers and whip milkshakes and unleashes his creations like the falafel burger and the Brooklyn Blackout Shake.
Recipes from this book:
The Slider Effect by Jonathan Melendez (Andrews McMeel Publishing, 2016)
Miniatures are undeniably cute, especially when they're mini Western Bacon Cheeseburgers. As far as buns go, Chef Jonathan Melendez goes the extra mile and stuffs this book with recipes for waffle buns, black pepper buttermilk biscuits, braided challah buns and more. Tacos, spring rolls and even sushi get slider-fied as well.
Recipes from this book:
A Super Upsetting Cookbook About Sandwiches by Tyler Kord (Clarkson Potter, 2016)
This book only has four veggie burger recipes, but they're probably the most interesting and delicious veggie burger recipes out there. Tyler Kord of No. 7 Sub fame in New York City Kord writes that the Sympathy For The Devil burger "pairs perfectly with Interview with the Vampire and thinking about Tom Cruise."
Byron: The Diner Cookbook by Tom Byng & Fred Smith (Quadrille, 2016)
You can't really talk about burgers without talking about diners, and Byron was meant to share the greatness of diner fare with the British masses. With several locations throughout England, this is one diner where locals and tourists alike can pull up a chair. Tom Byng and Fred Smith's burgers are inspired by studies in America, travel and their home, as exhibited in their rarebit burger.
Recipes from this book: