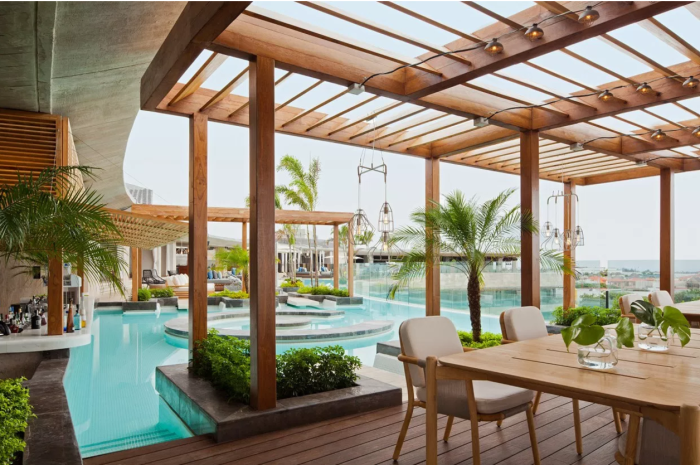 Chances are you're currently sitting at your desk somewhere, absolutely freezing. Or dreaming of taking that long-deserved first trip of 2017. Or, perhaps, freezing and dreaming simultaneously. Well, regardless of your preferred destination, we've got you covered.
We've traveled around the continent in search of the best winter weekend getaways, encompassing both warm- and cold-weather destinations. Fancy some beach time or a pool party? Dinner in a pool? We have a guide to all of them for you. How about a cozy ski retreat? No problem. These 10 hotels — conveniently divided into "warm" and "cold" categories and pulled from our Hungry Concierge column — represent our handpicked recommendations for travel over the next couple of months. Of course, all of them have food firmly in mind, with proximity to cities' top restaurants being a key consideration for inclusion. Click on any of the links to learn more.
Warm-Weather Escapes
Palm Beach, Florida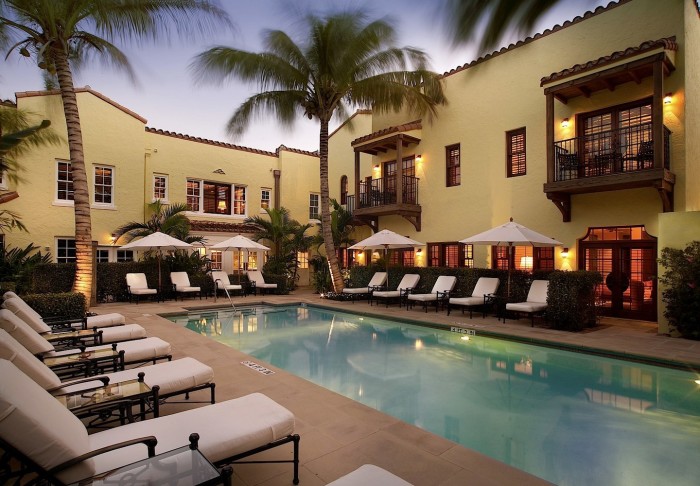 The Brazilian Court Hotel
Looking to escape the cold — and eat well — this winter? Allow us to tell you all about the Brazilian Court Hotel on Florida's Palm Beach Island. Daniel Boulud restaurant on property? Check.
Scottsdale, Arizona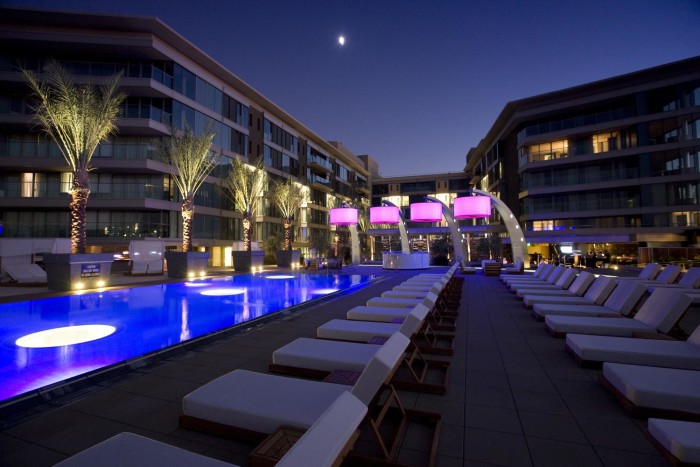 The W Scottsdale Is A Stylish Home Base For Your Phoenix-Area Taco Tour
The W Scottsdale, besides being an excellent iteration of the venerable boutique-style brand, happens to be very well placed, close to a rich variety of restaurants — in walking distance, even — that would please anyone from the postgrad bro to the serious gastronomic connoisseur.
San Diego, California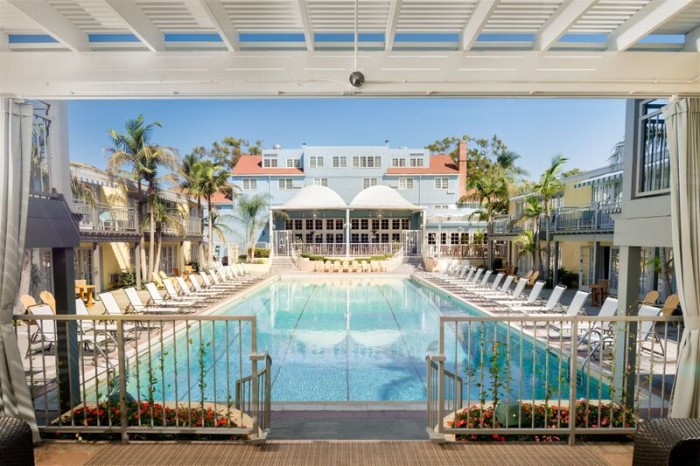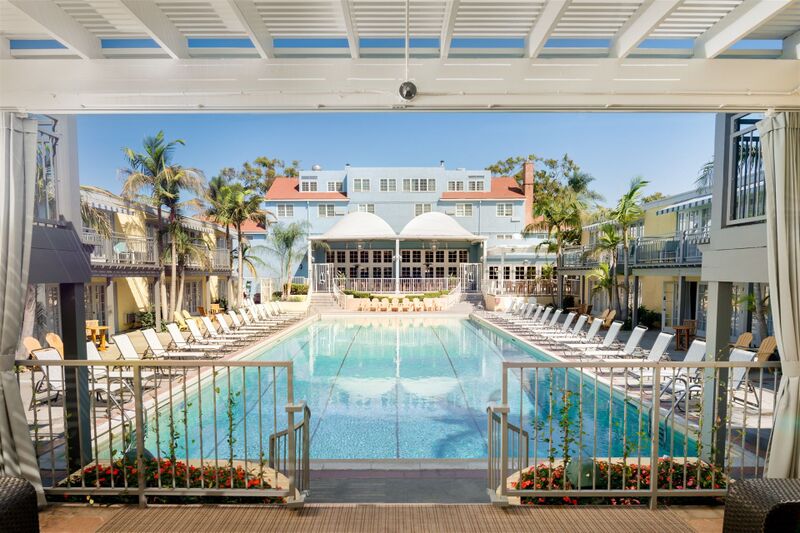 Lafayette Hotel
You might call it a hotel for the retro set. Or for swimmers and DJ-loving partiers. Or value seekers. Despite its humble, aging rooms, the Lafayette Hotel in San Diego's up-and-coming North Park neighborhood offers deals and hides welcome secrets.
New Orleans, Louisiana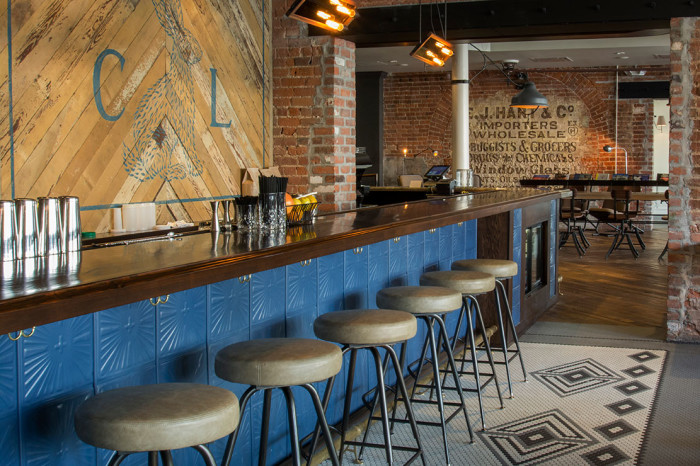 Chow Down And Drink Up At The Old No. 77 In New Orleans
Not only can the Old No. 77's staff recommend great food in the area, but the hotel's restaurant, Compère Lapin, is one of the city's most exciting openings of the past couple years.
Playa del Carmen, Mexico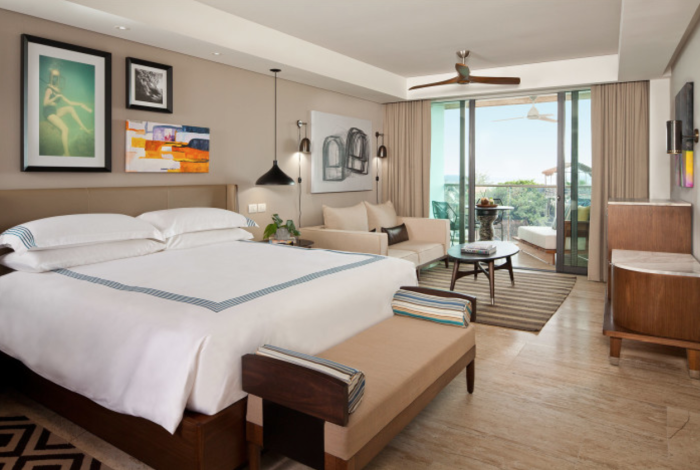 Take A Plunge, Even During Dinner, At The Thompson Playa Del Carmen
A stylish hotel at the heart of this glamorous Mexican resort town. There's even an option to dine in the pool.
---
Cold-Weather Retreats
Portland, Maine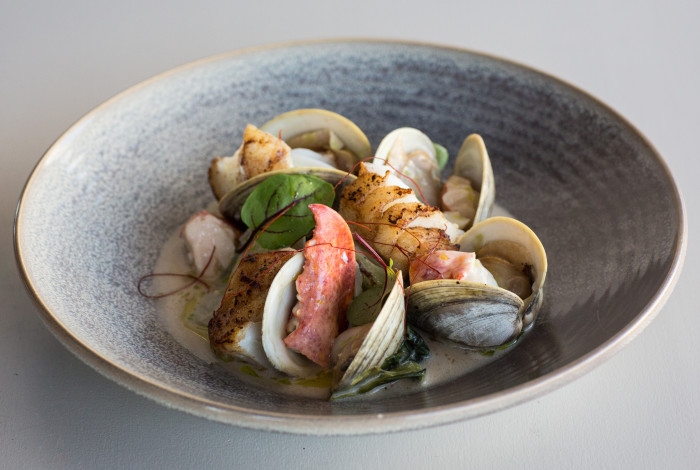 Pull Up A Lobster At The Press Hotel In Portland, Maine
Between the charming lobster shacks, world-class microbreweries and laid-back fine dining, Portland is the "it girl" of weekend getaway spots.
Vail, Colorado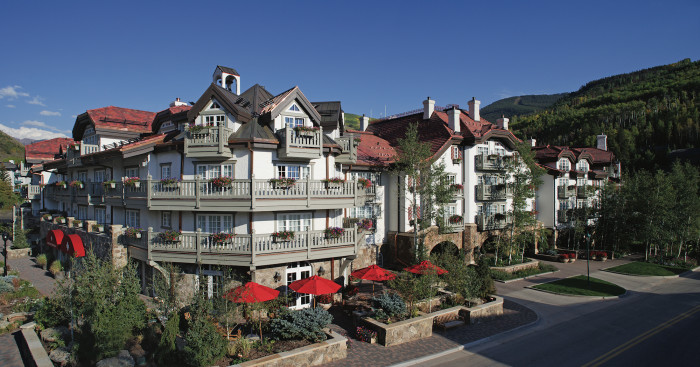 Sleep And Eat Like The Swiss At Vail, Colorado's Sonnenalp
While wandering the low-ceilinged, wooden-beam-accented halls of the Sonnenalp Hotel, I had the distinct feeling I was nestled in a quaint Swiss town. But this isn't a ski resort in the Alps — it's located in Vail, Colorado.
Burlington, Vermont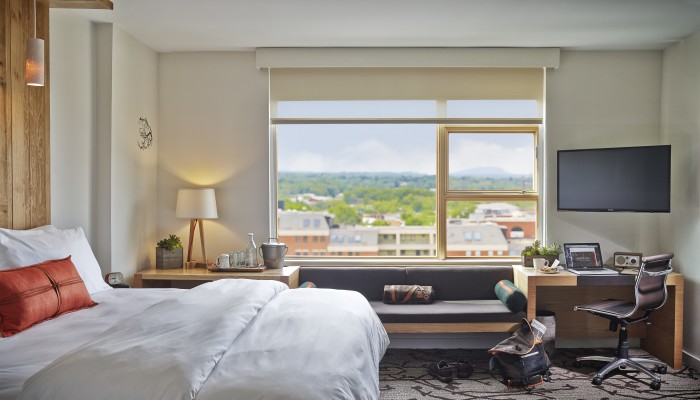 To Eat And Drink Your Way Through Burlington, Stay At Hotel Vermont
Located just a few blocks from the peaceful Burlington waterfront, the boutique property Hotel Vermont opened a few years ago and offers an ideal location for devouring and drinking your way through the town.
Lake Placid, New York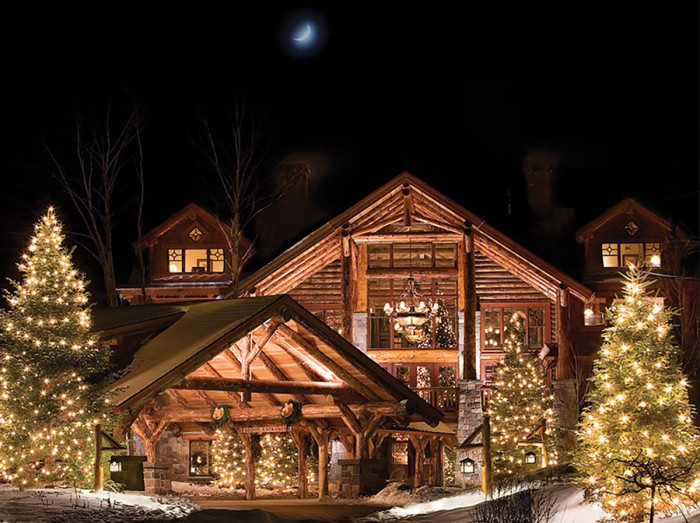 Whiteface Lodge Is A Luxe Adirondacks Hideaway
I pull into the roundabout entry to the Whiteface Lodge and stop under an antler chandelier. For a moment, I'm transported, a bit lost; am I in Switzerland or Vail or perhaps a remote Northern California retreat? No. I'm in Lake Placid, New York.
Toronto, Canada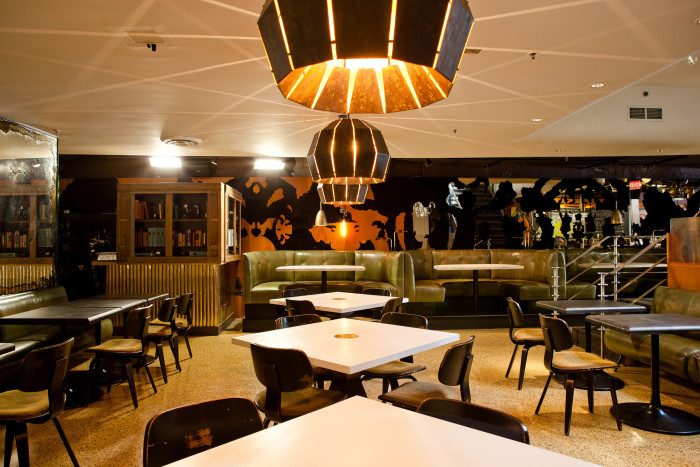 Make The Drake, Your Arty-Cool Toronto Home Base
The Drake has a similar funky, friendly vibe as the city of Toronto — playful and not too polished, with a sprawling selection of restaurants and bars that would take several sessions of prowling around to fully explore.