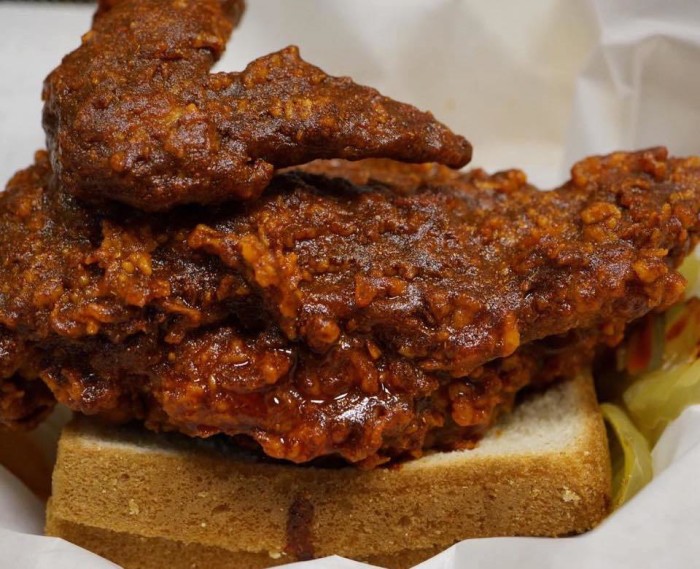 We tend to err on the side of caution when taking credit for calling food trends and crazes in advance here at Food Republic. After all, a large portion of it really is a guessing game. On the other hand, it's tough to just sit back and not say anything when one of your surefire predictions hits it big time on the national stage. And that's exactly what's happened with Nashville hot chicken, a Food Republic favorite and personal obsession for years.
In case you haven't had the pleasure, Nashville hot chicken consists of a chicken breast, thigh and/or wing marinated in buttermilk, breaded, deep-fried and sauced with a heavily spiced, cayenne pepper–based paste before being served with pickles over white bread. Biting in yields a burn quite unlike any you've ever experienced. Somehow, despite the full-body discomfort, you always crave more.
The history of the dish stretches back all the way to the 1930s, and more than two dozen places serve it today in Music City, but it wasn't until this past year that hot chicken truly went mainstream. Restaurants around the country began to serve it, a national fast-food chain introduced its own rendition (ew), and people began to take notice. Just last week, Pete Wells gave a glowing one-star review to chef Carla Hall's new hot-chicken joint in Brooklyn. Take a look at these 10 stories we've written in the past couple of years about our eternal love for this glorious dish and be sure to get out there and try hot chicken for yourself!
Hot chicken in 2016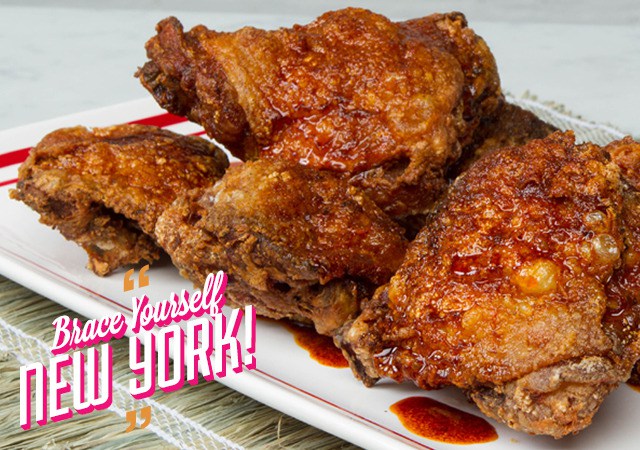 1. What Is Hot Chicken, And Can Carla Hall Make It The Next Cronut In New York City?
We examined the history and origins of hot chicken and speculated whether the dish could have a future outside of Nashville…way back in 2014.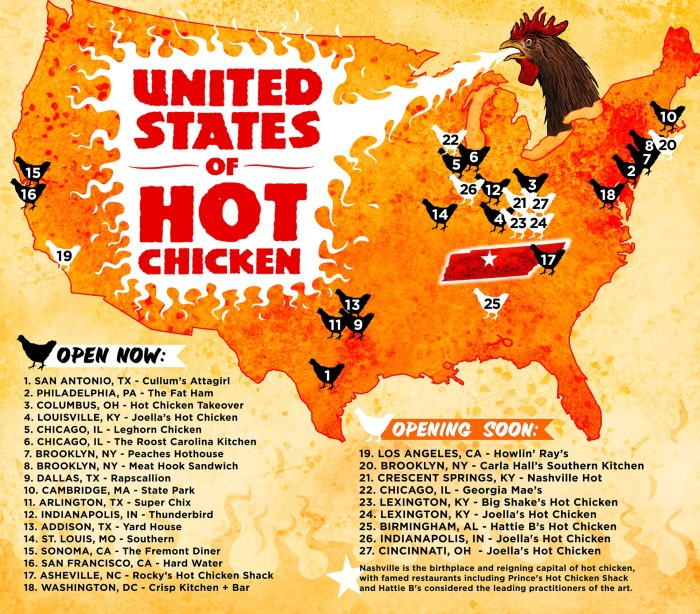 2. The United States Of Hot Chicken
The above map, made in house here at Food Republic, depicts a listing of venues across the country serving some sort of Nashville-style hot chicken on their menu full time, as well as those scheduled to open in the following weeks or months. [Editor's note: The list has grown exponentially since the publication of this map.]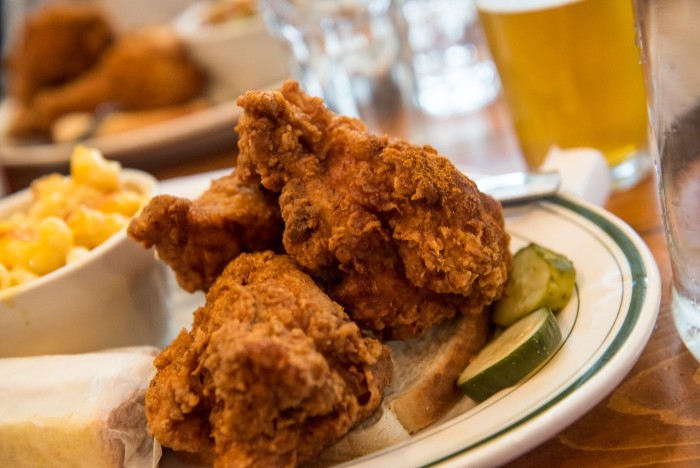 3. We Took A Nashville Chef To Two NYC Hot Chicken Restaurants. Here's What We Found.
When renowned Nashville chef Matt Bolus informed me of his impending trip to New York, I proposed a hot-chicken crawl to see how the Big Apple's interpretations of the dish stacked up to the big boys in Nashville. Naturally, he was elated.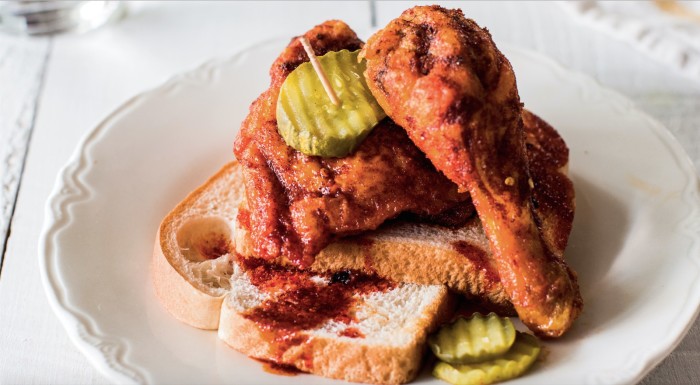 4. How To Make Nashville-Style Hot Chicken
Repeat after me: No hot-chicken joint will ever — ever — give out its secret recipe. With that being said, Southern food writer, blogger and cookbook author Jennifer Justus gave us her take on the classic.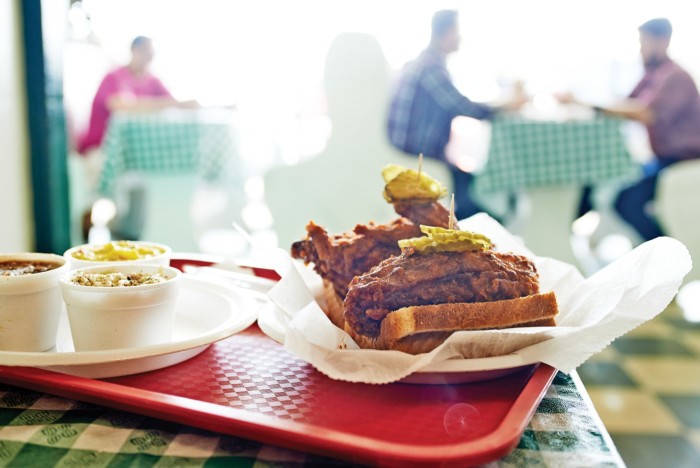 5. The Ten Commandments Of Hot Chicken
In The Hot Chicken Cookbook, Timothy Davis, a chef, writer and Nashville resident, traces the dish's origins back to the late 1930s and follows the trail to its white-hot buzz of today. This excerpt from the book details some advice — so called "commandments" — to take into account when ordering and eating the iconic dish.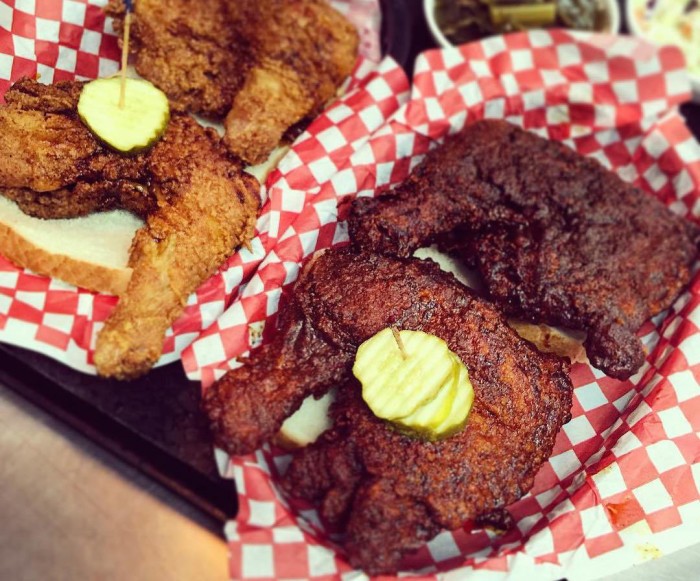 6. Andrew Zimmern On The Thrills Of Eating Hot Chicken
In this excerpt from The Hot Chicken Cookbook, television personality, chef and food writer Andrew Zimmern recounts his personal experiences with hot chicken.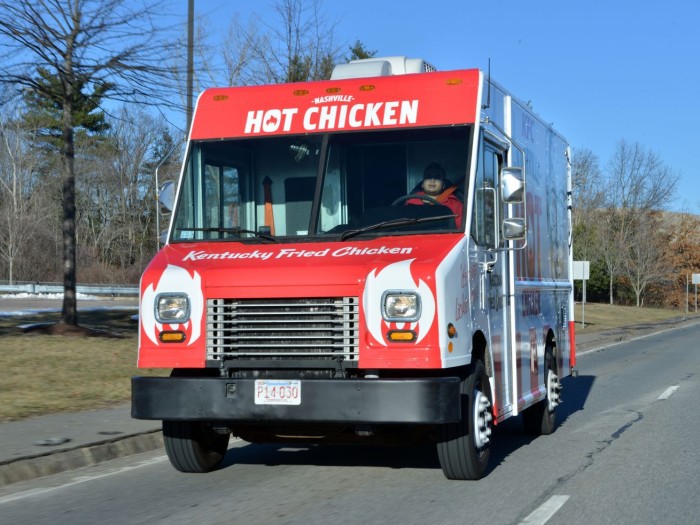 7. A Farewell Ode To Hot Chicken As We Know It
This past January, national fast-food chain KFC announced it would serve its own rendition of Nashville hot chicken. Some found this as a way for the dish to gain national exposure. Others found it respectable — after all, imitation is the sincerest form of flattery. I, personally, absolutely lost my cool.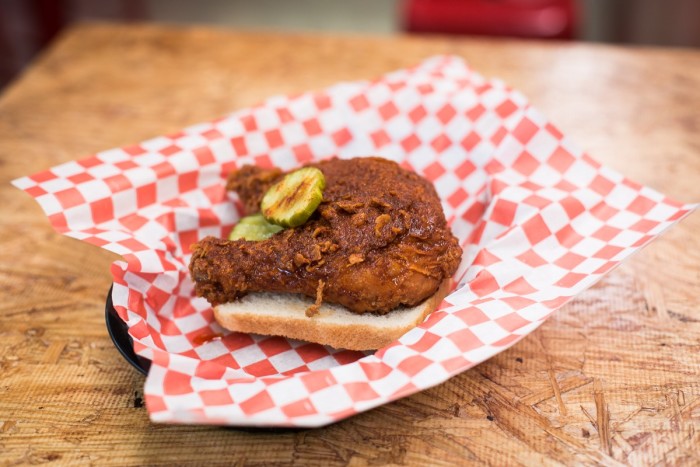 8. Howlin' Ray's Hot Chicken Is Scorching Los Angeles
There is, perhaps, no better example to witness how far hot chicken has traveled in the past few years than by paying a visit to Howlin' Ray's in Southern California. So, naturally, that's exactly what we did.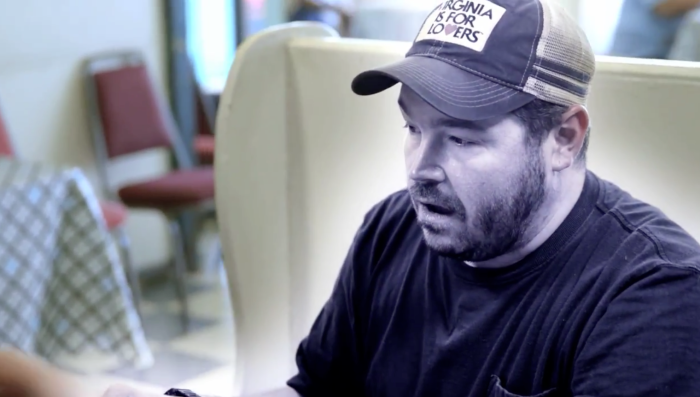 9. Watch Sean Brock Hallucinate While Eating Prince's Hot Chicken
In this excerpt from PBS's Mind of a Chef, acclaimed Southern chef Sean Brock pays a visit to the venue that started it all — Prince's Hot Chicken. This is must-watch TV, people.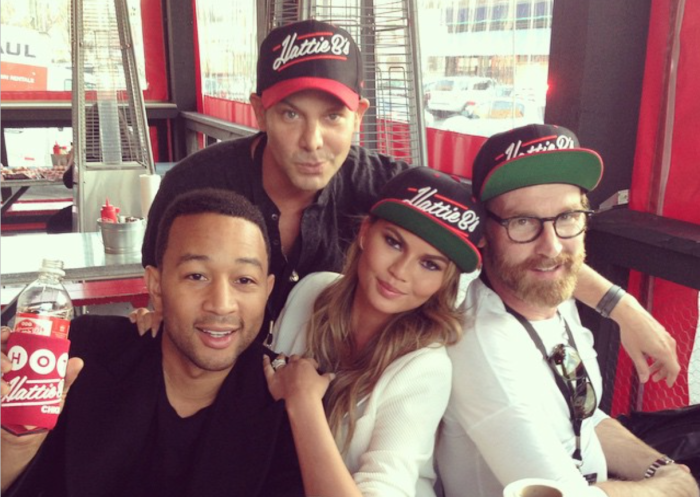 10. Chrissy Teigen Knows Her Nashville Hot Chicken
Well, now, the title says it all, doesn't it? Do you really need more reason to click on an article featuring a supermodel eating hot chicken?