Flexitarianism, Scott Conant, Restaurant Trends: 10 Hot Topics On Food Republic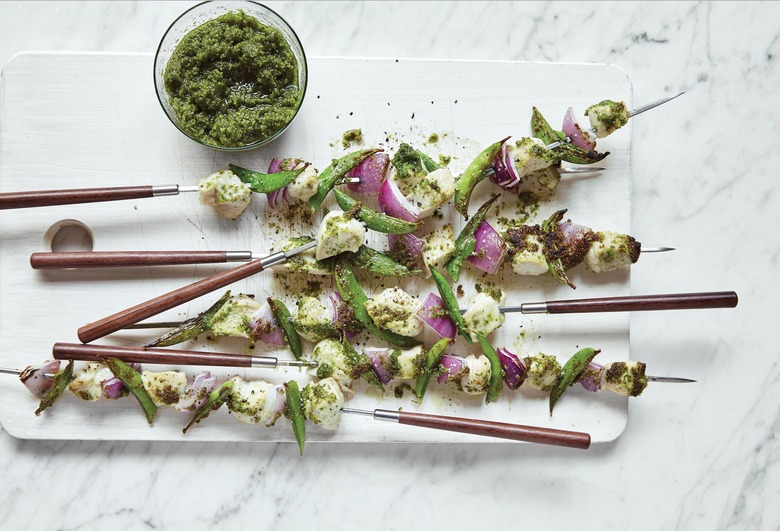 According to a flexitarian diet, these chicken and snap pea skewers are fair game.
We took sometime this week to vent and release a lot of built up tension from our daily lives. In the latest episode of Strong Opinions, chef Scott Conant told us all about his pet peeves while we rounded up restaurant trends we're not fans of. We also took a peek at the current state of food technology, which includes smart salt dispensers (or are they?) and pizza-making robots. Flexitarianism and vegetarianism were also on our minds. All that and more on this week's Hot Topics.