Zume Pizza's Pizza-Making Robots All Have Italian Names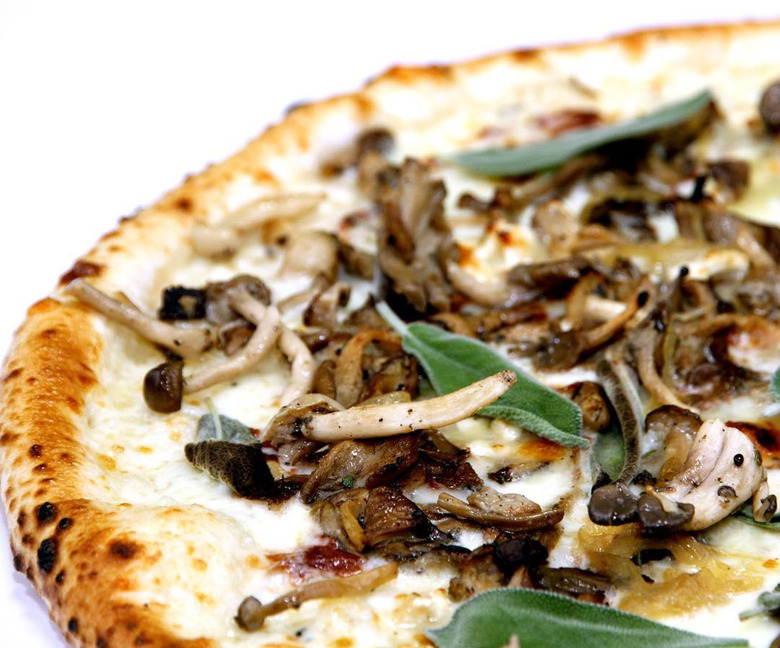 (zumepizza/Instagram
Mountain View, CA's Zume Pizza is truly the pizza delivery of the future. A symbiotic team of employees and robots create a nearly finished pie at the restaurant, and multiple custom mini-ovens in their proprietary truck blast them to crispy perfection moments before they're delivered to your door. That alone is reason enough to order a Thom Be Good, Sgt. Pepperoni or Game of Thrones–themed Seven Kingdoms. Zume takes things one step further, though.
To keep things "in the family," all their pizza robots have Italian names. Pepe and Giorgio dispense sauce, and Marta spreads it over the dough. Once the pizza is fired, it's sliced by Leonardo the chopping bot (get it?).
"Robots are great at repetitive tasks, like moving pizza in and out of an 800-degree oven a thousand times a day," says co-founder and CEO Julia Collins. Collins endorses a "co-bot" method, attesting that humans are indeed totally necessary in the process of making a delicious pizza. Check out the whole process below, courtesy of Engadget, and witness the magic for yourself.