If there's one ingredient we never run out of, it's tahini. Native to the Middle East and made from ground sesame seeds, tahini is a staple ingredient in some of the regional foods you love best. Drizzle, knead, mix, blend and glaze with ten of our favorite sweet and savory ways to use tahini. Seriously, make those doughnuts.
Normally packed in a pita, this is a traditional Iraqi Jewish Shabbat breakfast. It consists of fried eggplant and hard-boiled eggs, but then it's surrounded with tahini, amba, schug, Israeli salad, pickles, etc. It's an everything sandwich. I wanted to make it into a breakfast bowl, so I did. Instead of a hard-boiled egg, a soft one takes its place. #yolkporn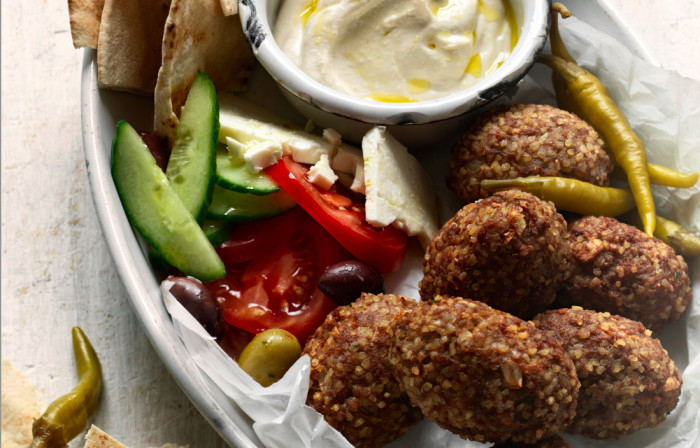 The Arabic word kubbah means ball, and these crispy morsels of ground meat with bulgur and onion are a classic in Levantine cuisine. The paste is stuffed and then usually shaped into mini torpedoes (a role commonly given to a prospective bride in Lebanon and Syria). They are then fried or grilled and served with salad and a tahini or yogurt dip. Known around the Middle East variously as kobeiba, cubbeh, bulgar koftesi or kubba, they can be made bigger or smaller depending on whether you want to serve them as a nibble, an appetizer or as a main course. I like to eat the kibbeh with crunchy leaves, flatbreads and a Greek-style salad. And I prefer them made with beef but they are most commonly made with lamb or even goat; it's best to use non-lean, good-quality meat. You can prepare the kibbeh earlier in the day and keep in the fridge.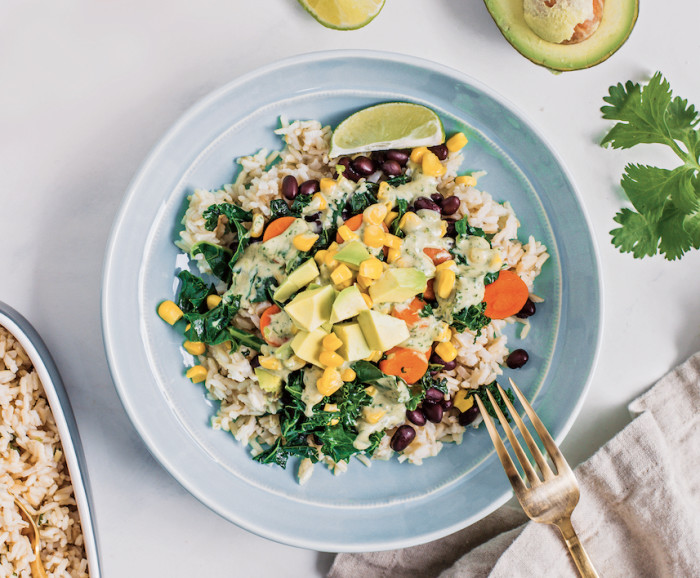 Is there anything more beautiful than a burrito bowl? You get to enjoy all of the stuff that makes a burrito delicious — rice, veggies, beans, avocado and salsa — without making a complete mess as you eat it. We boosted the healthy factor of this Mexican-inspired meal by adding kale and carrots, followed by a drizzle of zesty cilantro tahini — a terrific source of B vitamins. And, if you feel like splurging, hemp seeds will provide you with your daily dose of omega-3 fatty acids.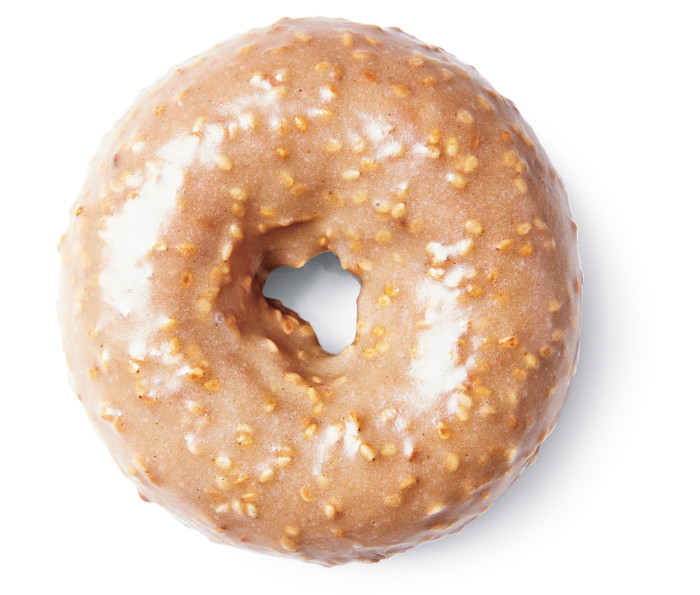 Presenting the sesame bagel in donut form. The savory quality of tehina (or tahini, pure sesame paste) enhanced with a bit of salt is a great foil for the donuts' sweetness. Use the best-quality tehina — we use Soom, an artisanal producer and our neighbor in the City of Brotherly Love.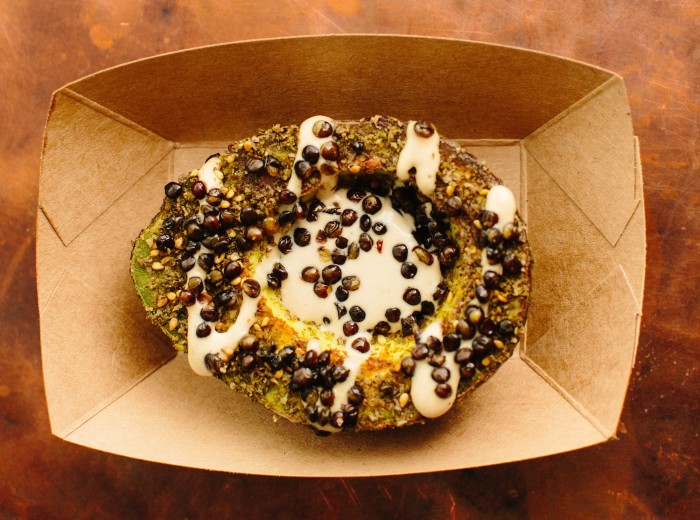 We hosted a Facebook Live with Boston chef Rebecca Arnold, owner of vegetarian/vegan fast casual joint Whole Heart Provisions. She blew our minds with one of the most popular dishes on the menu: seared avocado with fried lentils, drizzled with a tangy, savory tahini sauce. It's a hearty vitamin and protein-packed lunch that's big on flavor and low on impact.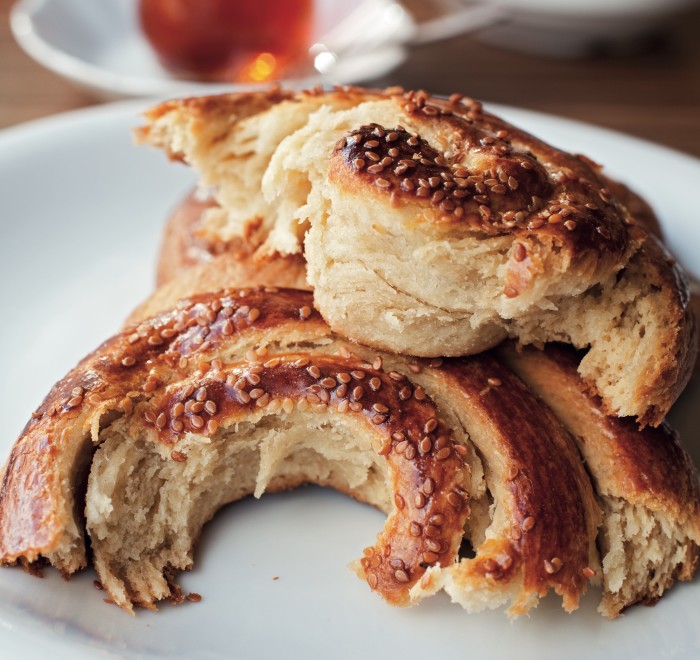 In these lightly sweet bread coils, which are eaten for breakfast or as a snack, with tea, layers of tender buttery dough conceal pockets of rich, nutty sesame paste. My touchstone for this treat has long been the version from Yedi Sekiz Hasan Pasa, a bakery in Besiktas district, on Istanbul's European side, that dates back to the latter years of the Ottoman Empire. There the pastries are bigger than the palm of my hand and heavy with sesame paste. Veysel Büyüksolak, a young pastry chef at Istanbul's Nicole restaurant, offered helpful advice when I attempted to replicate the buns at home.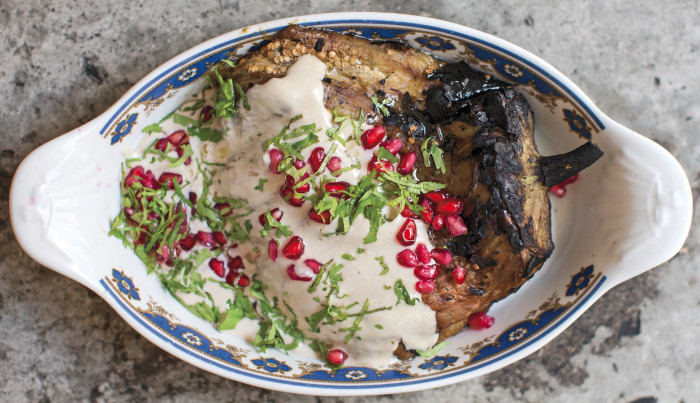 You can think of this as a deconstructed baba ganoush. To get the maximum flavor from the eggplant it's best to char them over an open flame on the burner or on a charcoal barbecue.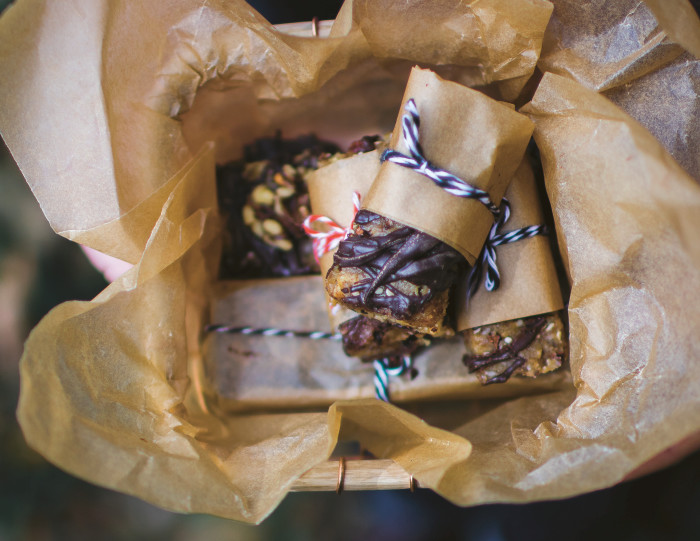 It used to be that I would always grab a handful of store-bought protein bars before heading out on a long trip, but then I kicked that habit and whipped up a batch of homemade bars. These loaded treats are so perfect that you'll never rely on processed bars again. I like to make them the night before my trip. Just be sure to wrap them in parchment paper to keep the chocolate from rubbing off in your bag or store them in an airtight container.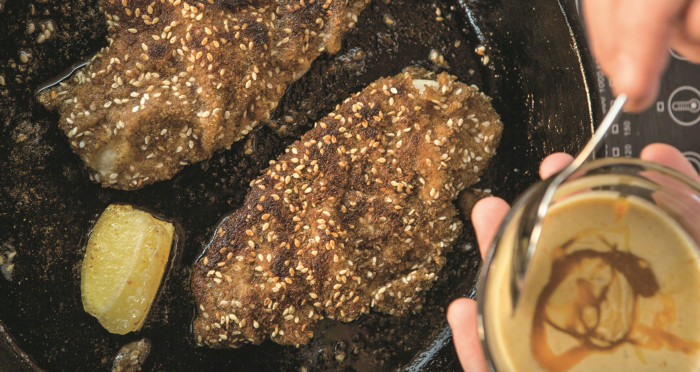 Schnitzel gets a bad rap. If you've ever been on a bus tour of Israel or spent time in an Israeli prison, you know what I am talking about. Limp, greasy, and warmed over, it's a deep-fried staple of the cafeteria steam table with a pool of ketchup. This is a shame, because great chicken schnitzel is a thing of beauty. It was one of my dad's specialties when I was growing up, so I've always had a soft spot for it. Sandwiched between two pieces of white bread, schnitzel takes me to my happy place, where all the food is beige and crunchy.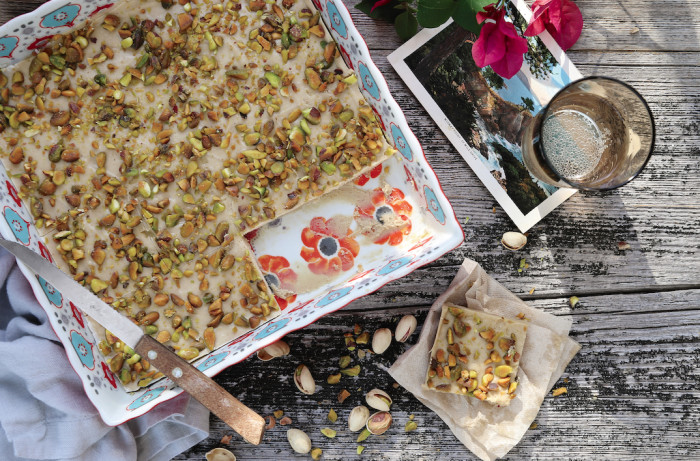 "Tahini fudge sounds like a dessert you spent tons of cash on and tons of time hunting down ingredients. But this shit is super-easy and comes together in the blender, but we won't tell. Impress the hell out of your friends while staying true to your lazy roots."