Did you know that we have a ton of awesome salad recipes that need a new home in your kitchen? And we've got even more for our fresh vegetable enthusiast friends: handy explainers, crucial techniques and in-depth guides about our favorite masala-infused treats. Take a deep dive into our colorful salad food section for dishes from award-winning chefs and cookbook writers, and freshen up your repertoire from the garden. Here are a few of our recent favorites:
Jicama, also known as the Mexican yam, is probably one of the most underutilised vegetables in Australia, in my opinion. Seriously refreshing, low in sodium and high in minerals and vitamins, it's certainly a new 'superfood' worth considering. Jicama are in season in late summer at the same time as the tomatoes are at their best for making chunky, pico de gallo-style salsas. These are the inspiration for this salad, which is also laced with pomegranate and avocado. It's great on its own but also makes an excellent partner to many barbecued foods.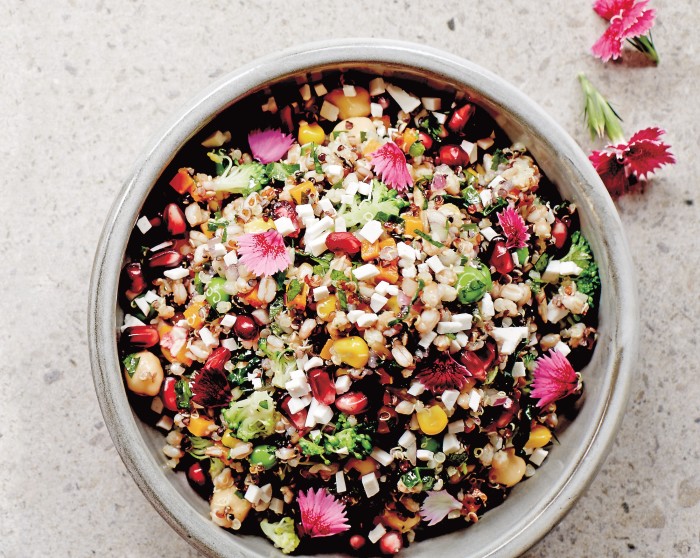 Think of this as a type of tabouleh and a healthy salad as a base for anything you like! The farro and quinoa are rich in nutrients and add a lovely nuttiness to the final salad. You can add seasonal vegetables and herbs throughout the year. For summer, think cherry tomatoes, grilled eggplant (aubergine), summer squash, zucchini (courgettes), corn, pumpkin (winter squash), sweet potatoes or basil.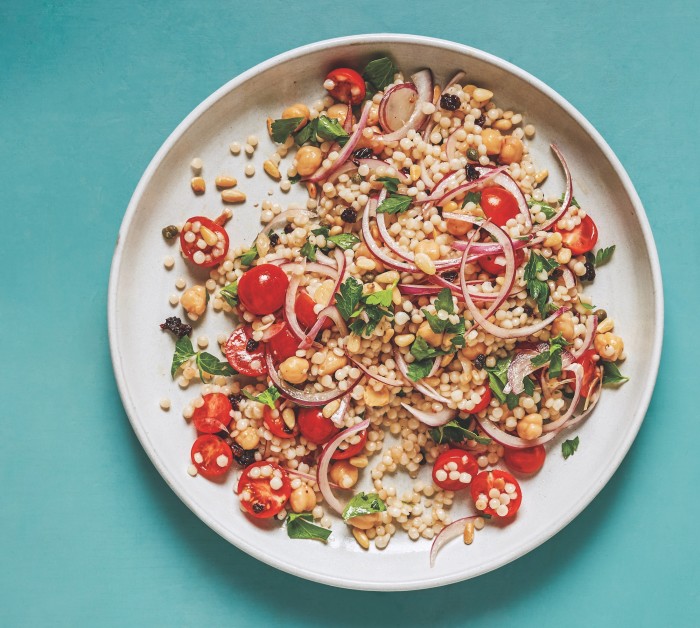 Both pearl (Israeli) and "regular" couscous are actually forms of pasta; the only difference is size. Regular couscous is tiny; pearl couscous is about the size of a plump peppercorn, which makes it better for salads. (I'm especially keen on the whole wheat kind, and on fregola, the toasted kind from Sardinia.) This salad is a balancing act of many strong flavors, and personal preference plays a role here. So taste as you go and adjust the seasonings and condiments as you like.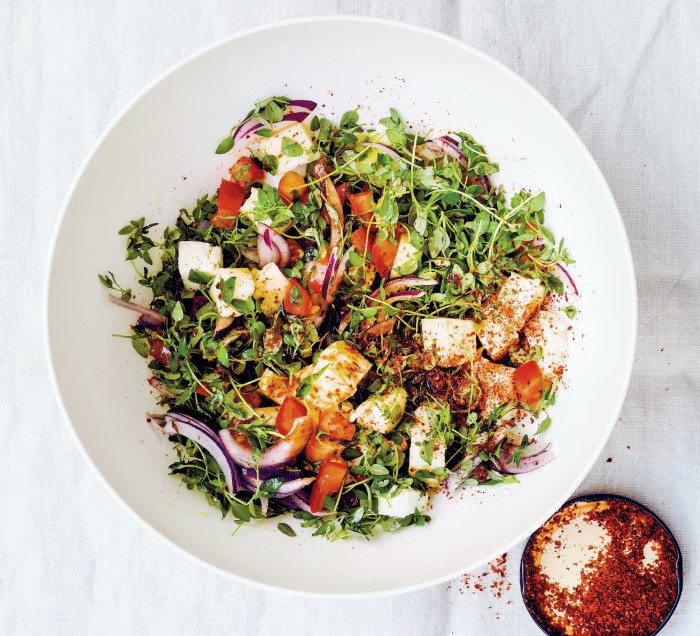 This salad from Aleppo adds a fragrant, citrusy edge to any meal and is possibly our favorite salad recipe in the whole book. It makes for a particularly great combination with roast lamb or roast chicken. The dressing left at the end is great for dipping crusty bread.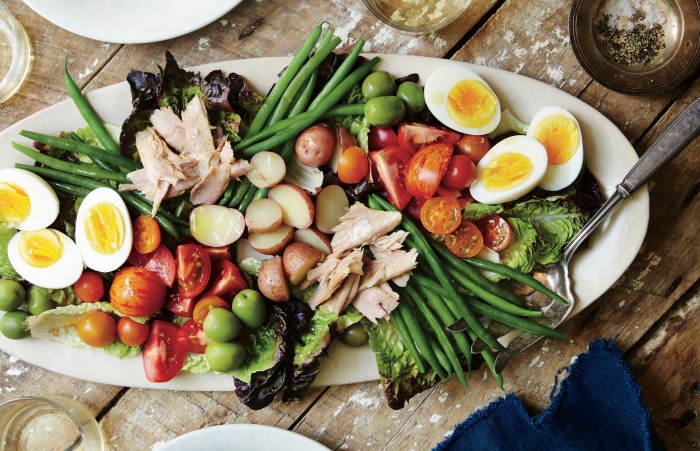 I have loved salade Niçoise for as long as I can remember. My version is less traditional — I've swapped fresh tuna for the meaty pink Italian kind that comes packed in olive oil; I'm partial to substituting roasted tomatoes if fresh aren't truly in season; and I suggest creamy green olives instead of the traditional black — but the communal concept is the same. Everyone gets a little bit of everything with only one plate to wash.