We Have A Ton Of Delicious Vegetarian Recipes!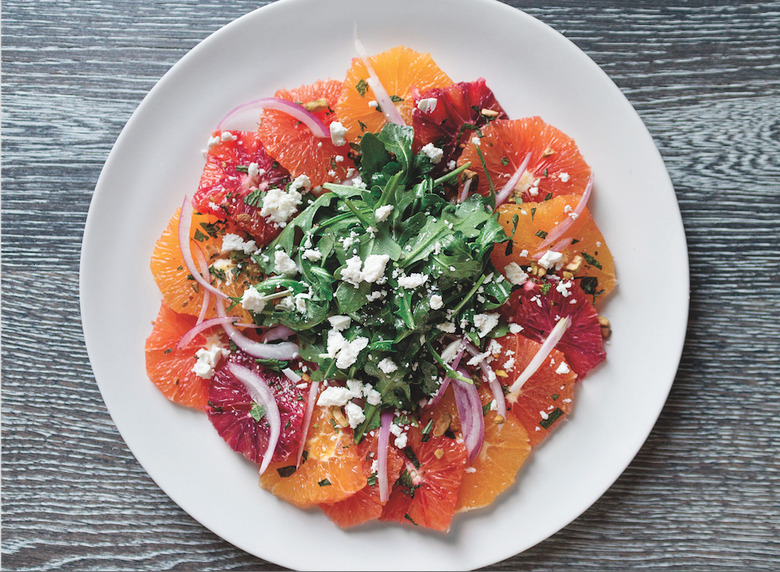 Did you know that we have hundreds and hundreds of vegetarian recipes that need a new home in your kitchen? And we've got even more for our produce-enthusiast friends: vegan recipes, handy techniques and global city guides on where to find the best plant-based chow from Nicaragua to Fiji. Take a deep dive into our colorful veggie section for dishes from award-winning chefs and cookbook writers, and freshen up your healthy repertoire. Here are a few of our recent favorites:
Recipe: Kale, Pea And Ricotta Fritters
Donna Hay, Australia's go-to home cook, has a new collection of recipes out that will inspire you to eat more healthfully while sacrificing nothing in terms of flavor and aesthetics. Whether you're making yourself a casual lunch or masterminding an upscale dinner party, this is one book that will help ensure that everyone is nourished, satisfied and eager to know where you got the recipe. These kale, pea and ricotta fritters pack a nutritious punch and look beautiful on a platter.
Recipe: Polenta With Beet Ribbons
If you're looking to serve something impressive and restaurant-worthy to guests, this dish is sure to fit the bill. Creamy polenta, rich arugula pesto and sweet, earthy beets combine to create a harmonious, not to mention beautiful, meal. By simply slicing the roasted beets into thin ribbons and curling them around each other, you'll end up with such a spectacular presentation that it will look like you've been to culinary school.
Recipe: Soba Noodle Buddha Bowl
A buddha bowl has become a very popular yoga meal. Typically they are meal-sized bowls filled with simple, pure food. To create your own buddha bowl, find a unique bowl that you can use as a symbol for your nourishment and gratitude. A buddha bowl is supposed to excite your mind with its rainbow-colored ingredients, which are full of energy. Enjoy the creation of this dish and be mindful of how nourishing it is for your body.
Recipe: Fat Rice's Brinjal Sambal Eggplant
If you don't like eggplant, it's because you haven't had it done right! Our dry-frying technique breaks down the rawness of the eggplant and allows the flavors of this sweet-and-sour bath to penetrate. This gives the eggplant an unctuous quality not unlike deliciously melting pork fat. This adaptation is inspired by a version we had in Singapore and is a great room-temperature appetizer that can be made ahead of time and served with other pickles and achar before the meal. It's sweet and sour with spicy notes and greasy in a good way, and even if you hate eggplant, you'll love it.
Recipe: Skillet-Roasted Cauliflower Steaks With Jalapeño Creamed Spinach
Cauliflower makes a great stand-in for meat in this vegetarian dinner. Look for the freshest cauliflower you can find: It should have tight, compact florets with no signs of yellowing or browning and crisp-looking leaves at the base.