12 Best Specialty Food Shops In The US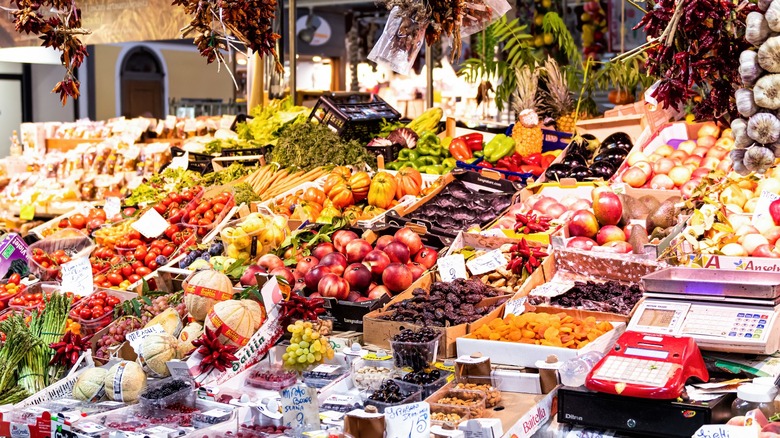 Ablokhin/Getty Images
Social media has fueled many food trends, especially on Instagram. There are drool-worthy food photos, YouTube cooking videos, TikTok videos, and static recipe sites. And since social media makes up a considerable part of our daily media consumption, it's no mystery why more foodies are hooked daily. When did you last visit a city and not look on social media to find your next delicious restaurant or the best place to shop for a specialty ingredient?
It's no mystery that foodies will travel far and wide to try the best restaurant, or buy the best specialty ingredients and gourmet prepared foods from purveyors specializing in specific cuisines. From Italian and Jewish specialties to Asian, Mexican, Filipino, and so much more, foodies across the United States relish the discovery process and want to know where to find the best of the best. That's why we've lined up the top 10 specialty food shops in the U.S. to find a prepared meal or unique ingredient for your kitchen.
Agata & Valentina Italian Fine Foods: New York City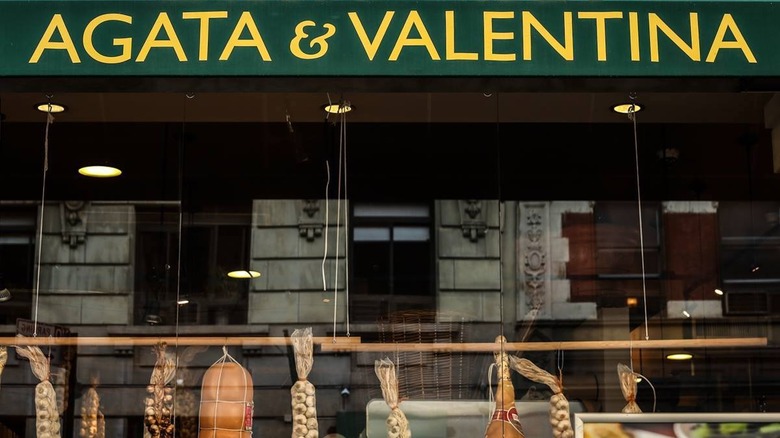 Agata & Valentina
Agata & Valentina has been an Italian specialty food retailer in Manhattan's Upper East Side since 1993 — a small footprint but packs a big punch. They have a sizable fresh seafood area that carries the typical salmon, trout, and branzino, as well as Alaskan king crab, and the occasional turbot or Dover sole. They will fillet or cut fish potions to your desired sizing.
The specialty shop has 100+ artisanal cheeses from every corner of the globe, imported olive oils (and their artisanal house brand of olive oil), a fresh pasta station that is hard to resist while waiting to pay for your goodies. And for coffee connoisseurs, Agatha & Valentina has an impressive selection of about 60 types of in-house private blends — they use the best quality beans packed into a tight niche that you can't help getting a whiff of as you work your way through the store.
The newest addition is their Gourmet 2-Go menu which features seasonal homemade dishes and requires a 24-hour advance notice and starts at $10 an entrée. Most meals will have the basic makeup of protein, starch, and vegetable combination. There's also a kids' menu option.
And they offer mouth-watering prepared foods like snow crab salad, quiches, homemade dumplings, and vegan bowls. Their produce section displays unique hard-to-find products when in season, such as quince apples, Italian Tarocco blood oranges, kumquats, and fresh figs.
Island Pacific Market: California and Nevada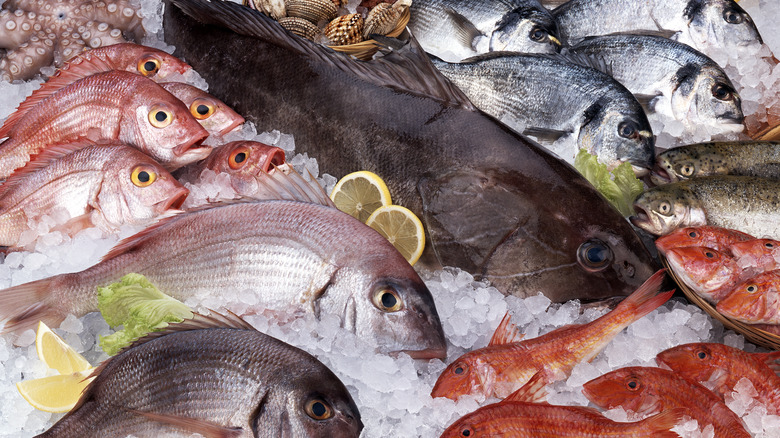 Ac_bnphotos/Getty Images
Island Pacific Market is a Filipino supermarket chain with sizable iced seafood display tables and a wide range of fish choices, hard-to-find cuts of meat (think chicken feet and tripe), Asian specialty produce, and Filipino household brands and condiments. They have an extensive buffet take-out counter with freshly grilled fish, meats, and traditional Filipino dishes. There's even a fry station for store-bought fish where you can choose your seasoning.
This grocer is a surefire bet for shrimp with the head on at reasonable prices, bangus (milkfish), pompano, fresh squid, and other fresh seafood not found in your run-of-the-mill grocery. The butcher side also sells Filipino cuts like pork hock, tasty pork longganisa, which is a Philippine version of the Spanish sausage "longaniza" that is slightly sweet and garlicky, and the uber-delicious Cebuchon made famous by the late Anthony Bourdain. Cebuchon is a rolled pork belly stuffed with seasonings and lemongrass and roasted in the oven that ends with crispy pork skin. Grab it while you can if you are lucky to run into this at their take-out counter PhilHouse. The chicken and pork barbeque are popular staples as well.
The produce section at Island Pacific Market has everything Filipino veg you need, from long beans (sitaw), okra, bittermelon (ampalaya), water spinach (kang kong) to chayote squash, raw peanuts, and much more. The raw peanuts are either slow-roasted on the stovetop with lots of toasted garlic and salt or boiled in salty water, much like Filipino street food.
Zabar's: New York City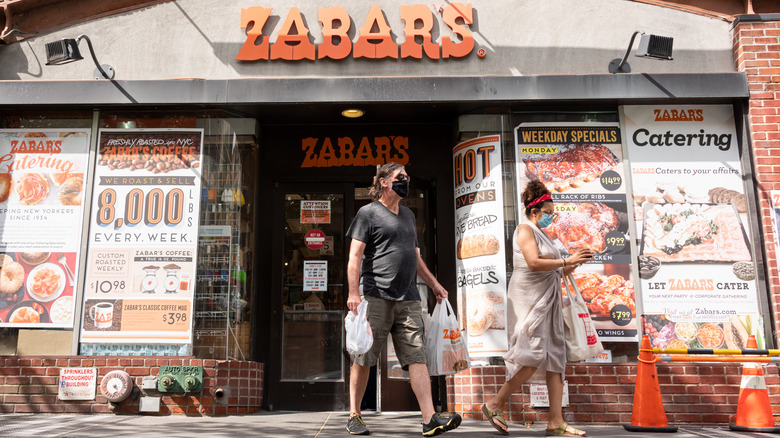 Noam Galai/Getty Images
Zabar's is a 20,000 square foot experience in fine food and grocery on the Upper West Side, with its onsite baked croissants, bagels and signature rugelach, deli meats, smoked fish, bagels and bread, caviar, Kosher foods, hundreds of cheeses curated worldwide and much, much more. Zabar's has been a quintessential New York specialty food institution in business since 1934. They were cool before people even knew what a specialty food shop was.
There is an extensive meat department with hundreds of prepared foods in long rows of deli cases and almost every kind of deli meat imaginable that is hand sliced. They have sausages, franks, pastrami, corned beef, serrano, and Parma hams. And it stands out from other specialty food shops for its extensive range of Kosher food offerings.
Another reason they are unique compared to other shops of this ilk is the large assortment of specialized cookware on the second floor. They have an array of copper cookware and specialty ceramics like pots de crème dishes. Zabar's also has a line of signature products such as sourdough rye, an extensive line of Kosher baked goods, Kosher Extra Virgin Olive oil, halvah (a Middle Eastern fudge-like confection), babka, and their famous rugelach.
This store began with coffee connoisseurs Louis & Lillian Zabar, who were bent on finding the best smokehouse to roast fine coffee that today sells 40,000 pounds a year. They carry a wide selection of coffee blends that are all Kosher, from their signature blend, Ethiopian, Kona Style, Kenyan, to Jamaican Blue Mountain, and a host of other combinations.
Greenland Supermarket: Las Vegas, Nevada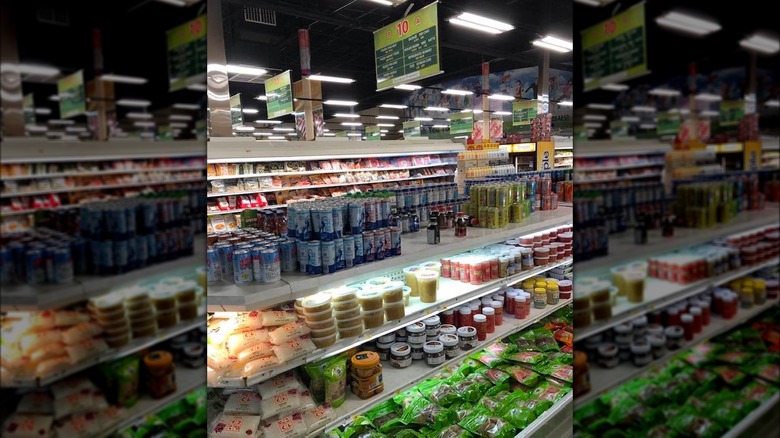 Greenland Supermarket
Greenland Supermarket is one of the most extensive Korean groceries in the Vegas Valley. They sell sushi-grade fish of all types, hundreds of different kinds of noodles, specialty Asian produce, Soju flavored options, Korean barbecue sliced marinated meats, Korean spices, and a food court that serves all sorts of Korean fare that even includes a bakery. They are the only Korean game in town until H Mart plans to open in 2024.
Located in Korea Town Plaza, they sell every ingredient to make Korean fare or buy prepped ready-made dishes like japchae, bibimbap, or gejang (marinated raw crab). You can find anything Korean here. There are raw, un-marinated, and marinated slices of galbi and bulgogi in beef, pork, and lamb. Their deli offers a considerable assortment of banchan (Korean side dishes), a large section of ramen noodles, an extensive Asian beer and sake section, and a large selection of Asian produce. Greenland Supermarket is much more than a grocery and more like a Korean specialty mall with a good-sized food court and several Korean stalls selling sushi, Korean fried chicken, and tofu.
Citarella Gourmet Market: New York City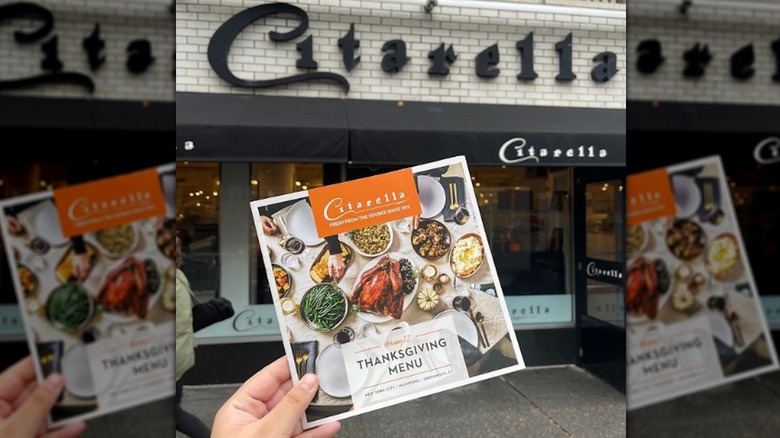 Citarella
Citarella has four Manhattan locations that cater to high-quality fresh seafood, always fresh and never frozen, including caviar. They also sell hard-to-find wines and spirits and source their seafood from the 200-year-old world-renowned Fulton Fish Market, which ensures the freshest and best selection worldwide. Aside from specialty seafood, they have a butcher block that sells dry-aged prime-grade meats, sushi, caviar, 40+ delicious prepared foods, and an artisanal cheese section.
It is genuinely their seafood selection that is a standout from the rest with seasonal and uncommon offerings such as fresh uni shelled or whole (sea urchin roe), several types of oysters and clams, including the delectable Kumamoto oyster, which is prized among oyster connoisseurs, for its creamy, delicate, briny, sweet, and mild flavor. Some people describe the Kumamoto oyster as being fruity with a cucumber finish. Other rare offerings include whole turbot and Icelandic turbot, langoustine, blowfish tail, whole black cod, and black cod fillets. This black cod is not like typical cod, with its rich buttery delicate flavor and smooth, silky texture. This fish is served in classic Japanese dishes at the haute cuisine Japanese restaurant Nobu.
Citarella will also carry the typical filet staples but offer half a dozen types of salmon, crab, and shrimp compared to most other grocers. Hands down, they have an impressive selection of specialty and non-specialty seafood if you get the bug to cook something extraordinary.
Gourmet Garage: New York City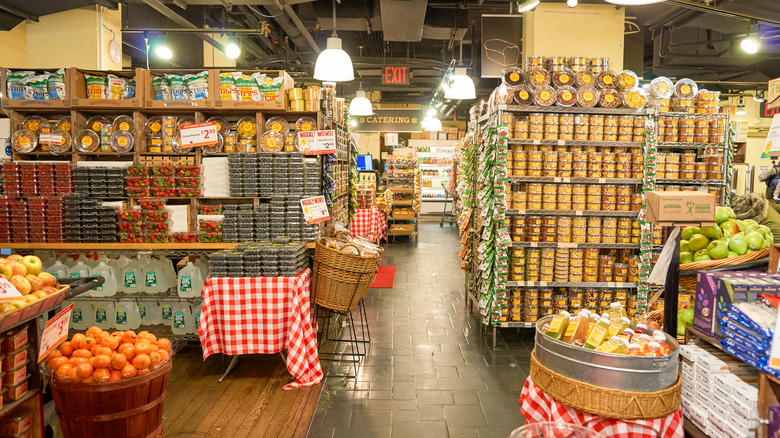 Sorbis/Shutterstock
Gourmet Garage started as an importer and distributor of restaurants in New York. Their slogan is "Shop Like a Chef!" They would open in the mornings for professional food service and in the afternoons for local New Yorkers, ensuring a level playing field for professionals and gourmands who expect the freshest and the best. Today they are open typical grocery hours but carry all organic produce, many Kosher offerings from meats, grains, many kinds of pasta, frozen items, beverages, and plant-based alternatives. Most of their offerings are natural and organic or cater to specialized diets such as Halal, Keto, and low Fodmap.
Gourmet Garage is akin to a specialty niche food shop/grocer. They have the typical meat department, deli, bakery, and dairy section, but they also carry grocery items for baby, beauty, personal care, household essentials, home, office, and pet sections. Their dairy section has a wide range of dietary and healthy lifestyle choices such as products that are dairy-free, diabetes-friendly, gluten-free, Keto friendly, no artificial ingredients, no lactose, no sugar, Paleo, plant-goodness, soy-free, and vegan choices.
The remnants of their roots in restaurant distribution can be seen in the products they carry — one line in particular is D'Artagnan. This company has supplied top NYC Michelin-starred chefs such as Daniel Boulud of Daniel and Eric Ripert of Le Bernardin, and other fine hotels and restaurants with their high-end products since 1985.
Erewhon Natural Foods Market: Los Angeles, California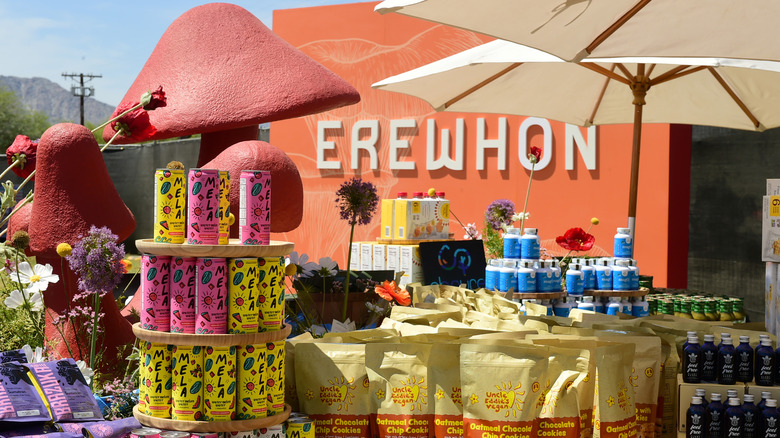 Vivien Killilea/Getty Images
Erewhon is an upscale certified organic retailer established in 1968 that focuses on locally sourced organic foods specializing in alternative diets such as Keto, vegan, vegetarian, paleo, Kosher, and raw. All of their prepared foods come in 100% recyclable glass jars as part of their commitment to environmental sustainability, including their chocolate macaroons and hyper-oxygenated water at $25.99 for 64 ounces.
Shopping at this natural food market will cause some to have sticker shock. Still, you can expect flawless produce, tasty prepared foods using top-quality ingredients, beautiful product staging, and a shopping experience like a boutique health food store with unparalleled quality.
Some of their unique offerings from their grocery section include turmeric latte mix, grain-free almond flour tortillas, vegan and keto brownies, raw milk, cashew milk cheese, organic edible flowers, and much more. They also offer a whiskey shot tonic at their juice bar that can help knock out a cold in the early stages of anything viral, and they have organic cold remedies for children.
The café offerings include organic Korean short ribs, turmeric Chicken tenders, organic orange chicken that is gluten-friendly, and much more. You can even ask for a paleo bread sandwich. They also offer a membership that costs $200 a year and earns you cash back on every $1 spent, exclusive access with exclusive 25% off discounts, and free drinks from their tonic bar each month.
Jimmy's Food Store: Dallas, Texas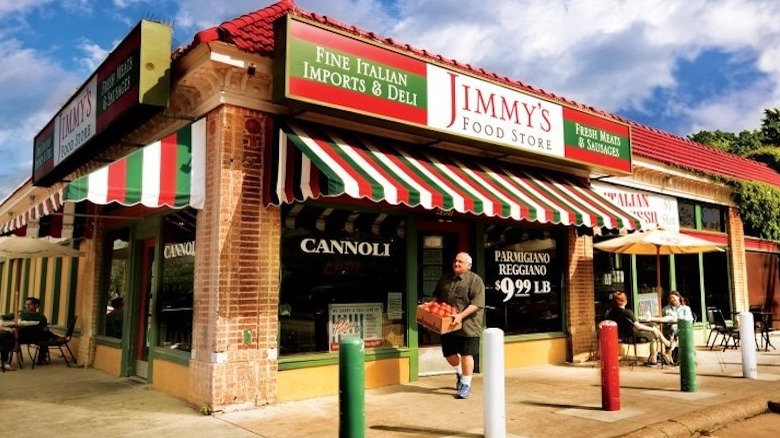 Jimmy's Food Store
Jimmy's Food Store is a 3rd generation 1966 family-owned Italian grocer that imports food and wines directly from Italy. They have free tastings on most Saturdays from 11 a.m. to 4 p.m., and schedule food and wine pairing dinners with the vignerons, winery owners, and a guest chef. They have a good selection and variety of all Italian wines.
They make their sauces, sausages, meatballs, lasagna, and pizza, and even have a meat market section with a take-out menu filling paninis with typical Italian meats such as mortadella, Genoa salamis, prosciuttos, and Italian sausages. There is also tiramisu to-go and Italian cream cake, which seems popular among shoppers.
Jimmy's sells artisanal olive oils, balsamic vinegar, Italian coffee brands, bountiful canned tomato varieties down to passata, fresh mozzarella, and 25-year-old balsamic vinegar from Modena. Jimmy's is a place you can go and get everything Italian. It's like Little Italy in Dallas.
Great Wall Supermarket: Denver, Colorado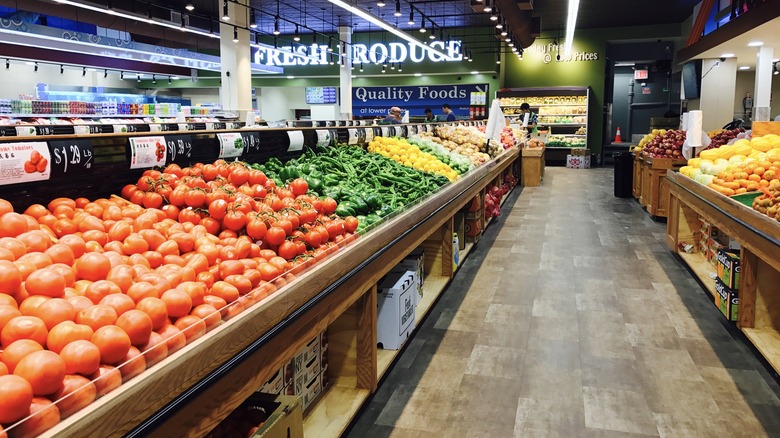 Great Wall Supermarket
Great Wall is one of the few large Asian grocers in the Denver area with a sizable footprint, formerly called Pacific Ocean Marketplace, a family-owned chain since 1985 that had three Denver metro locations until they were bought out by this large Asian grocer in 2022. This grocery has everything from hard-to-find exotic Asian fruits and vegetables to live seafood tanks with Dungeness crab, lobsters, and oysters. And in the back, tucked away in the corner, is a delicious take-out counter that sells hanging duck and roast pork. There is even a separate large room for small specialized Asian houseware like Japanese-covered rice bowls, sake sets, and more. You can spend hours meandering the specialty sauce aisle, the refrigerated and frozen sections for many brand choices for frozen dumplings, ice creams, fresh noodle options, tofu, and 20+ rice varieties.
They are a great all-around Asian grocery that sells items from China, the Philippines, Vietnam, Japan, Korea, Thailand, Indonesia, and India. You can also purchase specialty sliced meats for kalbi, shabu-shabu, chicken feet, pork hock, or tripe. They also have an extensive counter that sells Chinese herbal medicine. The best part about this location on Alameda Ave. is that it is in the heart of Chinatown, so it is more like an all-around Asian plaza for Chinese establishments where they even have yearly Chinese New Year celebrations. Additionally, there is a Costco Business Center conveniently located at the far end of the parking lot.
Rainbow Grocery Cooperative: San Francisco, California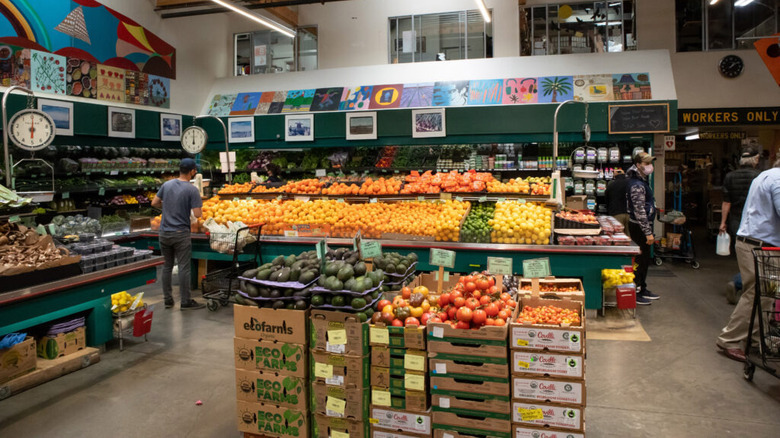 Rainbow Grocery Cooperative
The Rainbow Grocery is a natural foods store that has been around since 1975 in the Mission District. This worker-owned cooperative specializes in healthy organic food to promote sustainable living. Since most of the staff are owners of the establishment, they are also very knowledgeable and provide the customers with the best quality service. Rainbow buys from local farmers, collectives, and dairies when feasible, and the store is run on solar power.
Their unique factor is they sell bulk foods, including herbs, teas, spices, coffees, Paleo granolas, olives, nuts, flours, oils, miso, chocolate, rice, beans, and soup mixtures by bulk — and much more. They have more than 800 products to choose from in their bulk assortment. Shopping this way allows customers to buy spices in bulk, so you only buy what you need, or you can buy just enough to try a new recipe. With this purchasing style, there is also the opportunity to try different flours, honey, syrups, and nut butter, all in bulk and mostly organic, that is top quality.
Their produce section is 100% organic and purchased locally, if possible, with an identifier of where it came from. They are vegetarian and vegan-friendly. They carry bakery items, bath & body, alcoholic beverages, cheeses, sundries, packaged foods, and houseware. They have a cold section from raw milk to gluten-free pasta and other specialty items. The variety of healthy and local products is impressive. The best part is prices are not in the eye-watering stratosphere.
Surfas Culinary District: Los Angeles, California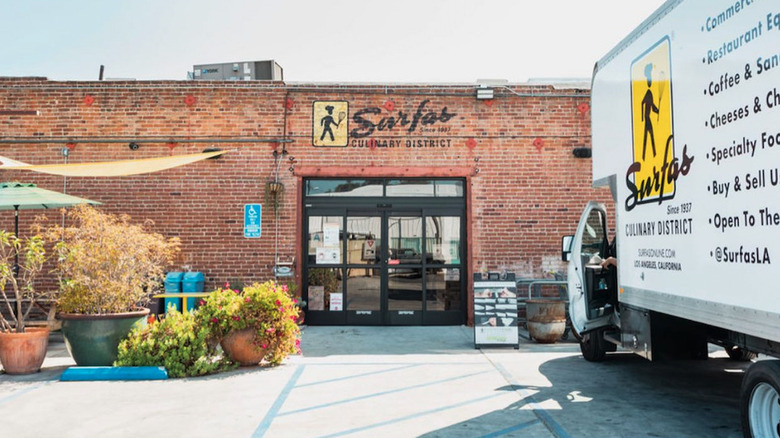 Surfas Culinary District
Surfas is a family business in operation since 1937 and has serviced the professional food industry with equipment, commercial kitchen installs, and design. Later they became a source for 18,000 SKUs of gourmet food ingredients, cookware, cutlery, glassware, tools, and china. Their nickname was "Chef's Paradise," and the name stuck. It wasn't until the 1990s that they opened their doors to the public.
Surfas also opened a café in 2006 that serves prepared meals to go, like sandwiches and salads, and was selected by Zagat as one of the Top 10 New Restaurants in Los Angeles. But what makes this place exceptional is the duality of being able to service everyone from real professionals to the inquisitive gourmand. They even have a test kitchen for demos and private PR events available for filming.
They carry specialty baking needs, bases for stock, beans and grains, chocolate, specialty condiments, cheese, flours, dried fruits, olives, nuts, herbs, unique spices, jams, honey, dried and powdered mushrooms, vacuum-packed meats, and so much more. Their butter deserves special mention since there are at least a dozen directly imported from France, including compound butter. French butter has a higher fat content than American butter, ranging from 82% to 87%. And they even carry buffalo milk butter if you can find it in stock. Most of their items are pantry oriented, and if it is a unique, hard-to-find pantry item you are looking for, Surfas is bound to have it.
Marky's Gourmet: Miami, Florida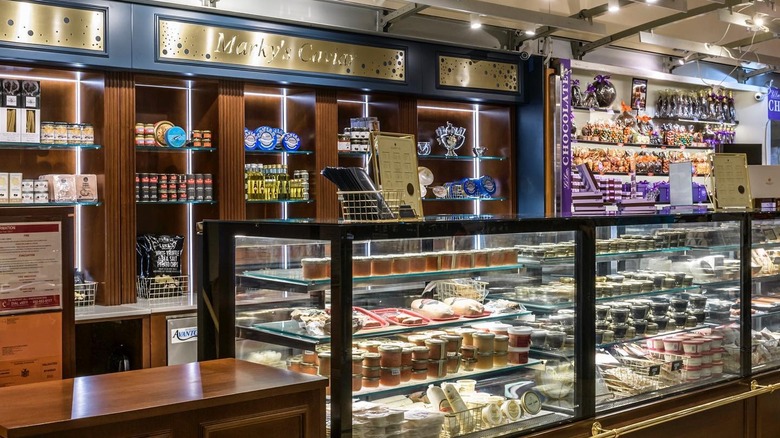 Marky's
Marky's is a high-end boutique shop that opened in 1983. They carry house-branded caviar, truffles, foie gras, vintage wines, imported cheeses, seafood, produce, and pantry items. When looking for an uber-special celebration of champagne wishes and caviar dreams in the Miami area, look no further than Marky's for a choice of a dizzying array of sturgeon, non-sturgeon, and private stock caviars. The caviar choices set them apart from other specialty food shops on our list. They have everything to please that 3-star Michelin-loving special someone with raw to cooked foie gras, an assortment of truffles, Armagnac, or port wine. Fancy a little langoustine? They got that too.
Their drool-worthy meat department carries Japanese A5 wagyu, the highest level of premium quality you can get, as any gourmet carnivore would know. They also have jumbo quail, Iberico pork cuts fed with a diet of acorns and sourced from a family-owned farm in Spain, boudin noir et blanc sausages, guinea fowl, whole bone-in Iberico hams, saucisson sec, foie gras mousse with Sauterne wine, and other specialty meats.
Marky's carries about 60 specialty cheeses, but one is worth mentioning, their best-selling caviar butter. It is made with 35% Marky's house-branded Osetra caviar and 65% French butter with an 82% fat content. You can use this unique compound butter to supercharge your sandwich, spread it on a piece of crusty bread, or use it as a garnish to add a touch of luxury to your next dish.