Fresh And Clean: Basil Avocado Pasta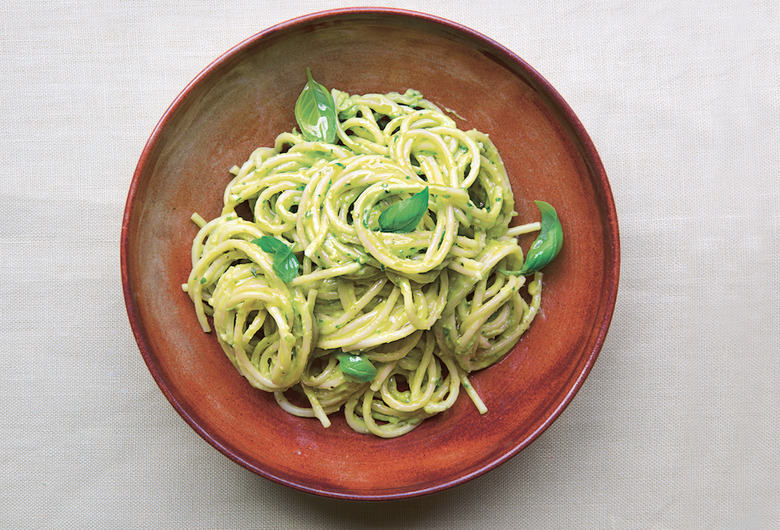 We may receive a commission on purchases made from links.
Writers, cooks and food stylists Rosie Reynolds and Eve O'Sullivan have teamed up to write the ultimate healthy weeknight dinner using your well-stocked pantry and no more than two items from the grocery store. Sound like a challenge you're willing to accept? Pick up a copy and hit the kitchen!
This sauce sounds unusual, but the creamy avocado and fragrant basil make for an indulgent pasta dish without adding meat or dairy. This works best with spaghetti but is great with short pasta, too.
Fresh And Clean: Basil Avocado Pasta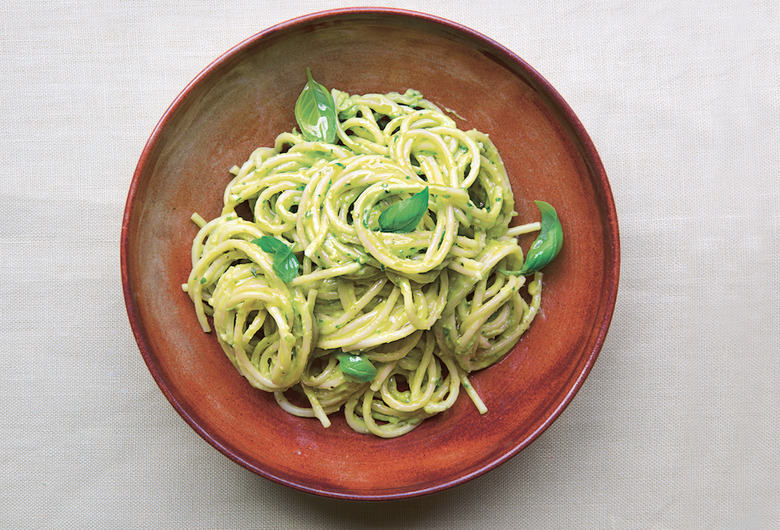 Ingredients
1 large avocado
1/2 bunch basil
3 tablespoons olive oil
1 clove garlic
11 ounces long pasta
Salt and freshly ground black pepper
Directions
Put the avocado, basil, oil, garlic, and a generous amount of salt and pepper into a food processor and blend until smooth.
Cook the pasta in a pan of boiling salted water for a minute less than the package directions, drain, then return to the pan with sauce and gently heat through over low heat for 1 minute. Divide between 2 bowls and serve topped with basil leaves and a little more black pepper, if you like.