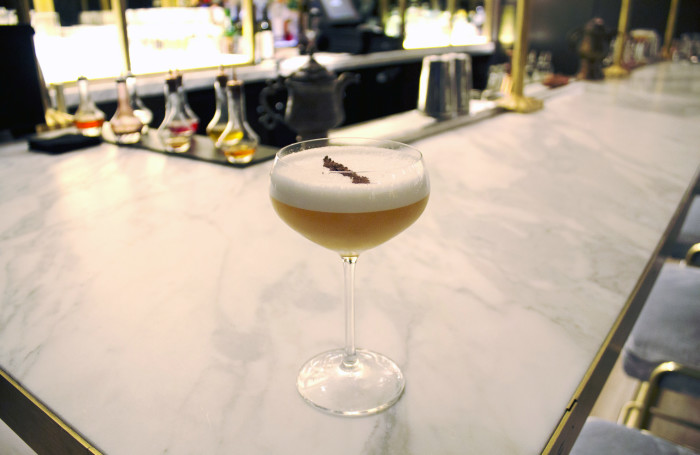 The options for finding a quality cocktail in this world are increasing at a breakneck pace — and not a moment too soon. With social channels like Instagram documenting every new concoction along the way, there seems to be no end in sight to this proliferation.
The year of 2016 saw the continued popularity of spirits like mezcal, but also some surprising underdogs like rum. It saw an increase in drinkers' demand for healthier cocktails and of their being open to more obscure ingredients along the way. It's hard to imagine that just a decade ago, there were only a handful of groundbreaking cocktail bars spreading the gospel of long-forgotten cocktails. Drinking today definitely takes that history into account but is also far more expressive.
Here are a few of the key highlights that caught our eye in 2016.
Cocktail trends
1. Low-ABV drinking
This is a trend that has been building for several years and is just now hitting its stride. Side effects have included an increase in attention to cocktails that include sherry, vermouth, soju, cider and beer. While these cocktails pack less of a punch, they carry no less intensity when made well and may also be easier to pair with dishes. In the case of sherry, cocktails can end up being a perfect entry point for those who still feel unsure about these wines.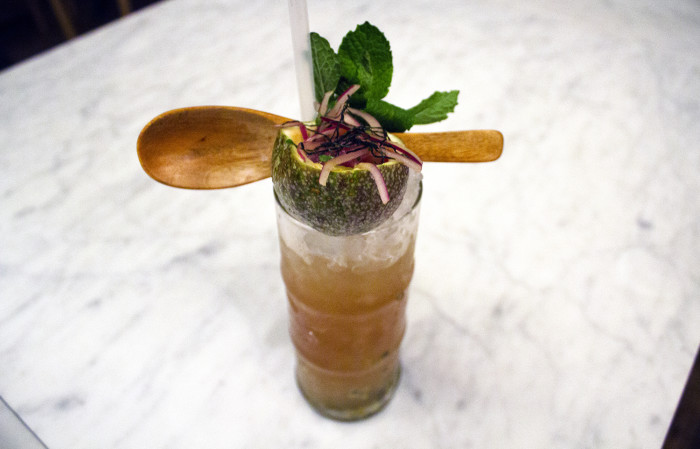 2. Creating experiences
With an increased emphasis on experience in bars and restaurants, bartenders are responding with ever more imaginative and whimsical concoctions. London has always been ahead of the game in this respect, opting for opulence over traditional presentation. From ornate garnishes to evoking more of the senses to bizarre menu themes and large-format cocktails, it's all about surprise and delight for the guests, in addition to the deliciousness of the drinks themselves. Of course, making these moments Instagram-ready also fuels their popularity. The classics will never die, but bartenders are constantly looking for new ways to keep things interesting — especially for themselves — and others are just showoffs. Either way, expect 2017 to get even more ostentatious.
3. World domination
When not crafting a drink, enterprising bartenders are expanding their influence around the world, both in terms of opening new bars and creating new products. From the Employees Only family opening a branch in Singapore to the Attaboy team expanding to Brooklyn and Nashville, these NYC staples are taking their show on the road, educating a new crop of local bartenders along the way. On the product side, barman Charles Joly released a line of high-end barware for Williams-Sonoma and former Maison Premiere head bartender Maxwell Britten created a recipe app with Instagrammer Patrick Janelle called Liquor Cabinet, aimed at education through original content and expert recommendations.
4. A good year for rum
In addition to sherry, rum can often be a misunderstood category. The surge in popularity of tiki culture in bars, however, along with rum's versatility in fresh, fruit-driven cocktails, has given the spirit a definite lift in 2016. Cuba and the lifting of embargoes by the U.S. may mean a bigger resurgence for rum in 2017, and NYC's Blacktail, which opened to much fanfare earlier this year, is already leading the way by re-creating pre-Prohibition Havana in their bar. The fact that Planation's pineapple rum was awarded "Best New Product" at this summer's Tales of the Cocktail shows the excitement that is in the air for rum these days.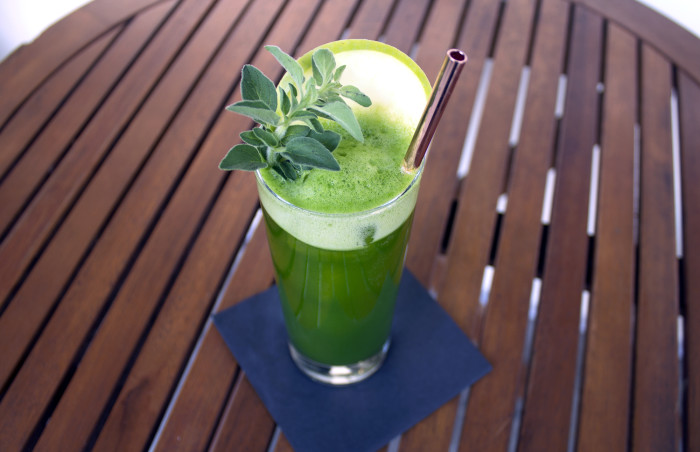 5. Healthy(ish) cocktails
Juicing has had an undeniable influence on drinkers' palates, from kale juice to activated charcoal to chia seeds. Finding cocktails that appeal to those who might order a vodka soda to avoid calories means working with fresh, healthful ingredients. Saxon & Parole's Elyxir cocktail is a memorable showcase of this trend from earlier this spring, using not only fresh kale and lemon juice but also apple cider vinegar and an oregano-mint syrup as gentle sweeteners. Perhaps 2017 might see a different kind of green drinking, with the increased prevalence of cannabis in cocktails.
6. Protein alternatives 
Vegans love their cocktails, too, and now they can even enjoy their own version of an egg-white cocktail. Aquafaba — the bean water that comes from chickpeas — can be used to replicate the protein texture and structure that has traditionally been supplied by egg whites in cocktails. At NYC's Indian Accent, for example, beverage director Daniel Beedle makes a variation on the classic whiskey sour using mezcal and a fenugreek-infused aquafaba called the Flying Lotus. The aquafaba is generally flavorless as an ingredient and also allows for infusions using heat, which are not a possibility with egg whites. I'd expect to see more of these drinks pop up in 2017.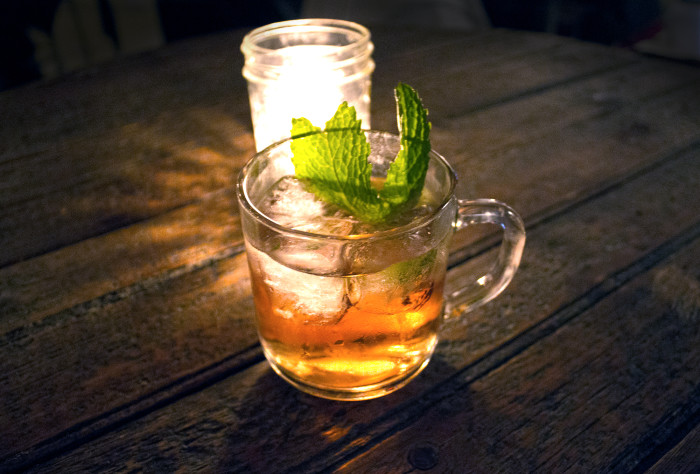 7. Transparency 
Over the past few years, a small faction of bartenders has brought back this centuries-old technique of using curdled milk to fine and filter punches, yielding a clear, slightly tinted concoction. This year, it seemed everyone jumped on the bandwagon with their own takes on the milk punch. Perhaps it's the mystique of blending the flavors of fruit, citrus, spices and spirits, as well as a lactic undertone. With almost all of the effort taking place behind the scenes, this technique is a natural fit for restaurants looking to create a unique attraction in their beverage programs. A recent example is San Francisco's Lazy Bear, where bar director Nicolas Torres crafts a wintry Persimmon Milk Punch, made with Armagnac, oloroso sherry, port and cinnamon.
8. The year that drink genders died
Whether this is true or not, it needs to be. An old-fashioned is no more manly than a mai tai. No bartender makes a drink explicitly for the consumption of either only men or only women. No glassware is designed specifically for just one gender, and the same is true for spirits. Thankfully, many drinkers out there know this, but for those who have not yet caught on, remember that your local bartender is there to help you.
What does 2017 have in store? Which cocktail trends will enter the mainstream? Well, for one, we can certainly expect a lot more drinking. Only time will tell, however, as this second golden age of cocktails continues to forge its own path.