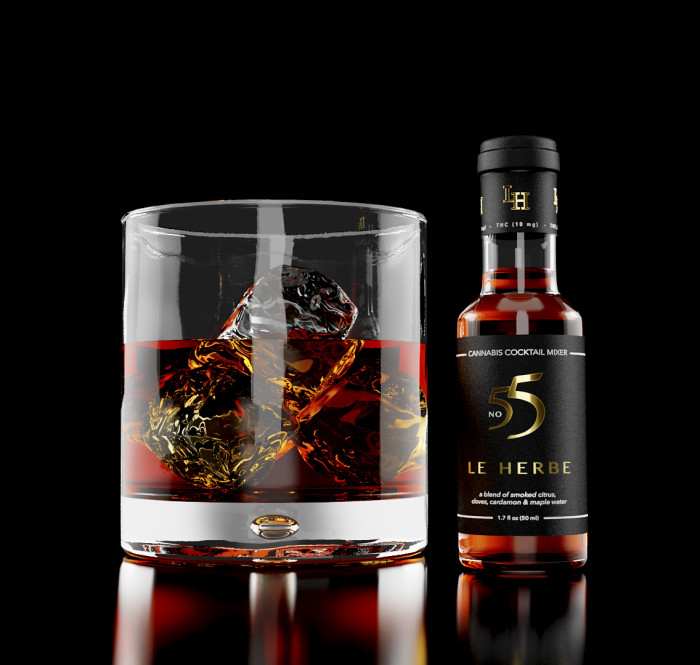 Another day, another advancement in American cannabis consumption. Le Herbe, the French-sounding Seattle-based weed-centric beverage company, has unveiled a new addition to its existing line of buzzy libations: the nation's premier non-alcoholic marijuana-infused cocktail mixer.
 It's called 
Batch #55
, a blend of smoked citrus, cardamom, cloves and maple water that, according to a rep, is a good match with a dark rum or bourbon — or, you know, simply on its own. The new mixer, coming soon to states that allow such products, will be offered in a range of potencies, from 10 milligrams of psychoactive tetrahydrocannabinol (the suggested dose for a typical person) up to 50 milligrams (recommended only for those with a 
Warren Bobrow
level of tolerance).
Batch #55 is just the first of many high-minded cocktail mixers that Le Herbe plans to release. The company's product line already includes pot-infused tea, coffee and coconut water.
In a statement, Le Herbe CEO Marc LaRouche spoke of a bright future for cannabis cocktails in America: "Instead of creating cannabis clubs that allow smoking or vaping, we think it would be much easier to utilize the 650,000+ restaurants in the U.S. and just add cannabis beverages to the menu," he says.
The suggested retail price will likely vary by location, due to disparate state tax rates as well as the cost of cannabis oil.