Welcome to the FResh List! Each week, the dedicated staffers in FR's New York City office compile a list of all the random things on their minds in the world of food and drink and beyond. These are their latest obsessions, rounded up in a somewhat organized fashion:
♦♦♦
1. Pumpkin, hold the spice: It's the next big thing.
2. Popcorn tubs: Our local cinema doesn't do bags anymore — even for a "small" size. We're not complaining.
3. Nashville hot chicken: We didn't mention it once this week! (Until now. Oops!)
4. Post–Labor Day food faux pas: Anything come to mind? (Besides edible white pants?)
5. Salads, bowls, poke: things we're tired of eating at our desks.
6. The Kids Bento Lunch Kit: don't send your child back to school with lunch in some boring old brown bag.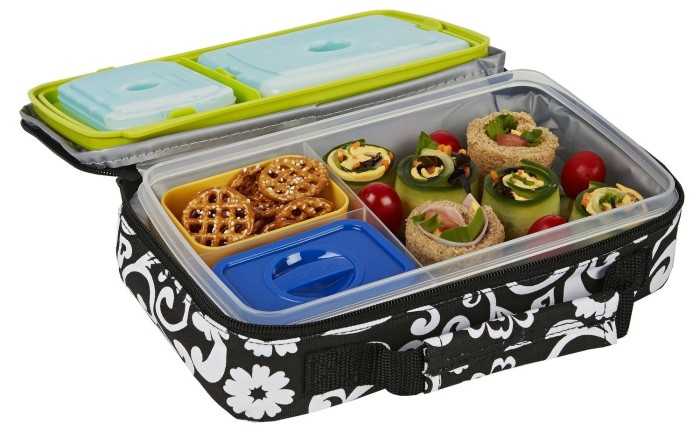 7. Beach-body diets: We may or may not be preparing for summer 2017 already.
8. Football season is here! (Please disregard earlier statement about dieting.)
9. Ribs, wings, sliders: Did we mention it's football season?
10. Deep-fried Coke: couch-body diet — that's more like it!
11. Chef George Mendes: The guy took over our Instagram in Portugal and even his non-food shots are envy-worthy:

12. Blue Ribbon's wine program: No, you don't make the wine yourself. WTF?
13. Chicken mole enchiladas: Our favorite endangered Korean-Mexican lunch spot keeps on going.
14. Loco moco: Our social media manager got married and went to Hawaii. All we got was this:

15. Pho: Here's the real right way to eat that stuff.
16. Dan Kluger's Untitled NYC Restaurant: we included this "soon-to-open, unnamed" NYC restaurant in last year's fall preview. As of this fall, it's still soon to open and unnamed. Welcome to the world of restaurant openings.
17. Ribalta chef Pasquale Cozzolino's spaghettoni al pomodoro: best desk lunch ever!

18. Spoon University: where millennials learn the delicate art of headline writing.
19. Pete Wells: Everyone is talking about the New York Times dining critic, including spurned chef Thomas Keller.
20. New Mets prospect Tim Tebow: How long until the former football star's first baseball-food crossover story is published?
21. NYC restaurants that manage to survive 10+ years. (See: the Little Owl; meatball sliders.)