Why Are So Many Great NYC Restaurants Closing? It's Not Just The Rent.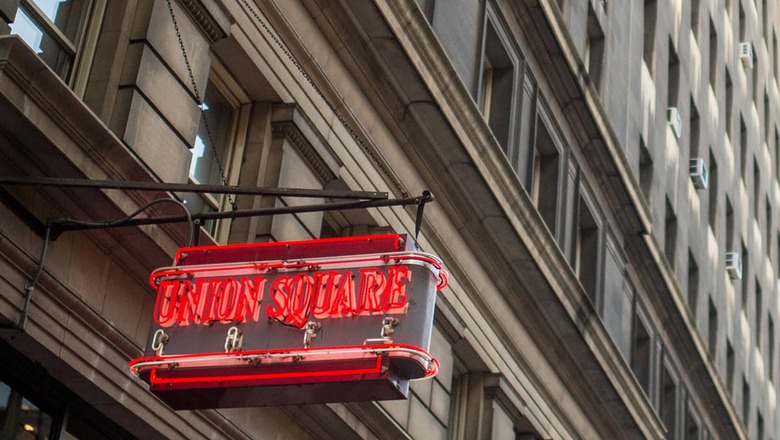 It's happening all over New York City, to restaurants big and small, from acclaimed pioneers, like WD-50, Union Square Café, Telepan, the Campbell Apartment and the Four Seasons, to more humble and beloved spots, like Bianca, Hamilton's and Brooklyn Fish Camp. All shuttered or packing up because the rent is due and it's too damn high. How high? The Seagram Building's owner, RFR Holding, is said to have wanted to raise the Four Seasons' annual rent to a market rate of $3.7 million from $784,000. Mark Grossich, who took over the Campbell Apartment space 17 years ago, was paying $350,000 a year and offered to pay his landlord, the MTA, $800,000 per year to save his bar. Not enough. Nightlife guru Scott Gerber made a bid for $1.1 million a year, and after a contentious lawsuit with the MTA, Gerber got the deal. Union Square Café's rent was tripled. No credit for making the neighborhood great in the first place.
The restaurant business has never been easy; it's sort of like bungee jumping from a tattered cord on a good day, given the slim margins, long hours and ever-increasing cost of food and labor. So it's possible, then, that these closings are just part of the natural process. But that possibility seems more and more remote when you look at the numbers. According to Zagat, 2014 was a brutal year for restaurants in NYC, with 162 opening and 80 closing; 2015 had 119 open and 53 close.
"Unfortunately more and more of our city's beloved restaurants are shuttering year after year," says Andrew Rigie, executive director of NYC Hospitality Alliance. "Intense competition and the challenging regulatory environment are certainly major factors in the closures, but many restaurateurs just aren't in the position to renew their lease for twice the amount they're currently paying.  There's only so much customers will pay for a burger, bowl of pasta or whatever the cuisine is that the restaurant serves."
It seems we are dangerously near a tipping point, where we risk losing the texture and beauty of this city's brilliant restaurant fabric to a big-box blanket of TD Banks, Duane Reades and Bareburgers.
Take Harold Dieterle and Alicia Nocenzo, who in 2015 shockingly closed their critically acclaimed restaurants Perilla and Kin Shop. High rent was a factor. "You see it all the time. Places open and close, and it's depressing because it's happening to good places," says Nocenzo. "Rent is a big part of why this is happening. If your rent is not such a huge part of your operating cost, you can weather an economic downturn or a bad season and get through it." Once it gets up there, though, when things go wrong, you are stuck.
Nocenzo says the decision to close Perilla actually had nothing to do with rent; it was just time to move on. But Kin Shop, she says, was a different story. "The rent was insane and there was no way we would make money. The utilities were high, the taxes too, and at the end of the day those expenses were way too much for the size of the space. It was not sustainable."
Sam Lipp, Union Square Café's general manager since 2011, says their rent hike played a big part in their decision to move. "It was always our intent to renew and stay on 16th Street, but the aging physical space and infrastructure coupled with the rent increase made it impossible to stay," he says. "We needed to replace the HVAC and the electrical too, the kitchen needed work, and it didn't add up with market-rent lease." Ironic, considering the restaurant pioneered the redevelopment of the Union Square neighborhood.
In an op-ed in The New York Times, restaurateur Danny Meyer addressed this very point. "It's hard to come to grips with the notion that our success has, in part, contributed to our inability to remain in our neighborhood," he wrote of Union Square Café's rent hike, which soared to triple what Meyer and company had been paying. "Landlords are for-profit businesses just like restaurant and retail," says Lipp. "I don't begrudge landlords for doing this, but at the same time there are significant restaurants that have closed, some of which helped make these neighborhoods what they are."
Smith Street in Brooklyn is a perfect example of this "we made the neighborhood and now we can't afford the neighborhood" phenomenon. Charlie and Sharon Kiely, who opened the Grocery in 1999, when Smith Street was a fairly undesirable place to be, have witnessed the effects of the metamorphosis. "When we opened, the street was crime-ridden, so rents were affordable," says Charlie Kiely, who closed the restaurant in 2015 for personal reasons, though he still owns the building (the restaurant space remains vacant). "But once it caught on, everyone wanted to be on Smith Street, and then landlords got wise to the trend, and they got greedy. Then you had nothing good going in until Battersby showed up. I really think that we are at a tipping point and either the dynamic of the neighborhood will have to change or the landlords will have to reset their demands."
Peter McGuire, a real estate broker with Smith Hanten who has worked on Smith Street for 16 years, has seen rents skyrocket to a point where operating a restaurant has become nearly impossible. "Ten years ago you could make mistakes on Smith Street because you had low rent. But now it is quite unforgiving for a new operator," he says. "There is no room for rookie mistakes. If you have a proven formula, you will do very well. If you don't, you will be crushed."
Residents have noticed a perceived decline in the quality of their neighborhood restaurants. "It used to be that there were all these interesting little restaurants opening in and around Smith Street, like Lunetta and Jolie, and now I feel like as rents are going up, the neighborhood's new restaurants are just not all that impressive and are rare," says Cori Schuman, an entrepreneur who runs the website thefamilyfriendlykitchen.com and who has lived in the Boerum Hill section of Brooklyn for the past nine years. "Chefs are opening in Clinton Hill or Bed Stuy or Prospect Heights, where rents are more affordable. Now Smith Street is a bunch of chain retailers and banks."
That may be the case, but as McGuire points out, "Landlords are generally risk-averse, and restaurants are very risky businesses. You have the issue of higher insurance, potential fires, pests and smells. So if a landlord is prepared to take on those higher risks associated with a restaurant, then they deserve a premium on their rent. Everyone blames the landlord, but they look at food and the headaches and higher failure rate, and they are taking a risk that needs to be compensated."
But isn't it possible for operators to compensate a landlord for that risk and yet still be able to sustain a business? Douglas Wagner, director of brokerage at Bond New York, says that these days, the answer is no. "Rents are largely to blame for these closings," he says bluntly. "Landlords have forgotten that there is only so much you can collect from a consumer. If you look at Danny Meyer's book Setting the Table, in the first chapter he says all good restaurateurs need to be savvy in the real estate market. That has never been more true than now."
"Rents, when combined with everything else, make this a very difficult time to be a restaurateur. The risk is that we are losing what makes this the culinary capital of the world." —Kevin Dugan, Regional Director, NYC, of the New York State Restaurant Association
Still, becoming a budding real estate expert won't necessarily help the independent restaurateur. Around New York City and around the country as well, it's becoming harder to create and sustain the sort of restaurant that has fueled the current food boom. The chef-driven spot with the semi-affordable menu and the nearly 50-50 split of neighborhood clientele and destination diners may be an endangered species. "Rents are certainly high, but I think there are other factors going into it," says acclaimed chef Bill Telepan, who closed his eponymous Upper West Side restaurant earlier this year. "Our rent was sizable, but it was manageable. I had a few more years on my lease, but what forced me to close was a combination of things — taxes, payrolls and higher labor costs. They all have an effect on the smaller chef-owner restaurants. All these factors were making me raise prices. You can't be a special-occasion restaurant when you want to serve community on a regular basis."
Ahmass Fakahany, of the AltaMarea Group, which includes Marea, Osteria Morini, and Ai Fiori, among others, sees the industry taking hits from all sides. "Building a neighborhood restaurant has become harder because there are so many headwinds coming straight at you," he says. "Rents are becoming prohibitive; the past two to three years have been particularly brutal." He also points to the rising cost of labor, the regulatory process, and the increased premium that diners place on value. "The client wants more quality for a better price no matter what their disposable income. All of this means it's harder to do business. It means that the probability skews toward failure."
Kevin Dugan, regional director, NYC, of the New York State Restaurant Association (NYRA), says not a day goes by without another mom-and-pop restaurant or beloved pizza place closing. "Commercial rents are the biggest issue facing restaurants in NYC, but that is not new," he says. "But what is new is the minimum wage going up and the overtime law, and [the] rise in food costs. Rents, when combined with everything else, make this a very difficult time to be a restaurateur. The risk is that we are losing what makes this the culinary capital of the world."
It's already happening. We've undergone a national food renaissance, which means that people demand and crave great food all over the country, not just in places like Chicago, Los Angeles, and San Francisco. So if a chef can't make it here, she can certainly pack it up and make it somewhere else. "So much talent is moving out of the city to smaller cities that are more into food," says Nocenzo. "Chefs are going home and opening a restaurant there because it costs much less and you can be a part of a nice food culture and make money and have a nice life."
Bret Thorn, senior editor at the trade publication Nation's Restaurant News, agrees. "We are experiencing a serious brain drain from New York City," he says. "Chefs leaving to move home to Cleveland (Dante Boccuzzi) and Minneapolis (Gavin Kaysen). You don't have to put up with the exorbitant rents or deal with the general cost of doing business or the difficult community boards. You can go to Oklahoma City and have customers who are interested and will marvel at what New Yorkers might be bored with."
So where does this leave us? Will rent increases and other factors kill off independent restaurants in New York City? "I don't think I would call these rent hikes par for the course," says Karma McDermott, a partner at Hospitality House, who oversees the retail brokerage for all of the firm's food and beverage deals. "Rents do go up and down in cycles, and at this point we are at the high end of a cycle. This is the top."
Vacancies also point to a softening. "If you walk down the street in the West Village or Tribeca you see so many empty storefronts because no one but a Chase Bank or a Duane Reade can afford the rent. So I feel things have to soften," says Kelly Dobkin, senior editor at zagat.com in New York City.
As for what to do about it, real estate agents say there are already new trends popping up as solutions. "Higher rents are forcing operators to be more creative about the types of spaces they look at," says McDermott. She points to restaurants like Catch, located on a second-floor space on Ninth Avenue, or underground supper clubs below street level. "Five years ago you would not consider a space that was not at street level, but now these options are becoming more popular because you can get better rent," she says.
Dobkin points to the many chefs who are starting out in a pop-up restaurant or stall, such as at Smorgasburg or in a food hall. "These opportunities allow chefs to test the market before they commit to brick-and-mortar and rent."
Alta Marea's Fakahany suggests operators go for shorter-term leases. "We don't want to lose those indie restaurants, so if you are someone like an Uncle Boons or a Mr. Donahue's, maybe you should take on a shorter lease, like five years, not ten. Then you can see if you hit it out of the park. If not, you move on. If you do, you renew."
Meyer, in that op-ed in the New York Times, suggested New York City consider the solution implemented in London, where a Rent Assessment Panel resolves rent disputes and has been credited with helping prevent rapid erosion of the city's neighborhood fabric.
The NYRA's Dugan says that his organization is in constant talks with the city about measures that can stay the damage and bring back the days of manageable operating costs, things such as limits on rent increases and different ways to structure these leases with rent caps. "The city is aware of the issue and trying to figure out a solution," says Duggan. "They know just as much as anyone else what is at stake here."