Deep-Fried Coke Recipe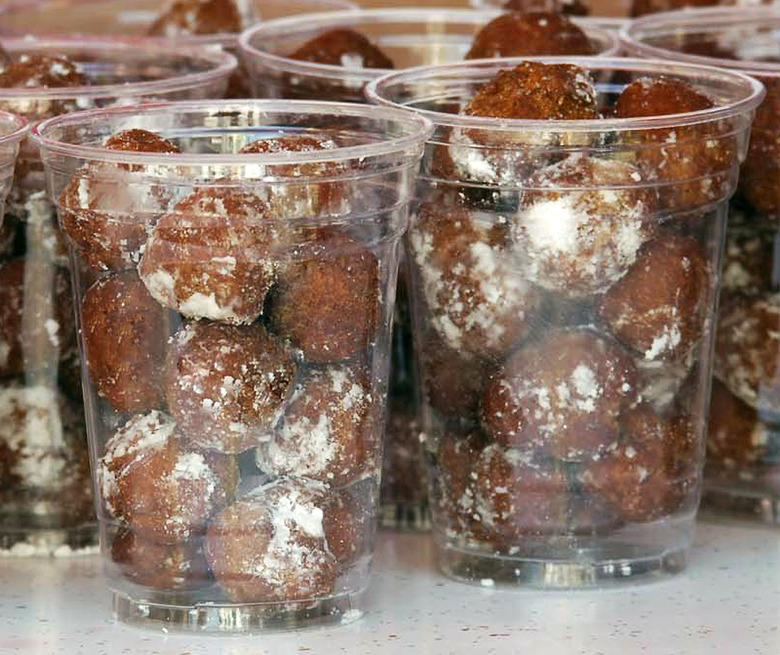 We may receive a commission on purchases made from links.
The nice folks from Portlandia pickle it, and the nice folks from Food Republic deep-fry it. Realistically there's nothing we won't batter and fry, so when we heard that the mythical deep-fried Coke recipe had been published by cookbook author/photographer team Denise Gee and Robert Peacock, we jumped right on it. Ready to pop until you can't stop?
Since Abel's recipe is a secret, this comes pretty dadgum close to what he invented in 2006 — a concoction of fried Coca-Cola batter that sold 10,000 cups in just two weeks.
Reprinted with permission from Sweet on Texas.
Deep-Fried Coke Recipe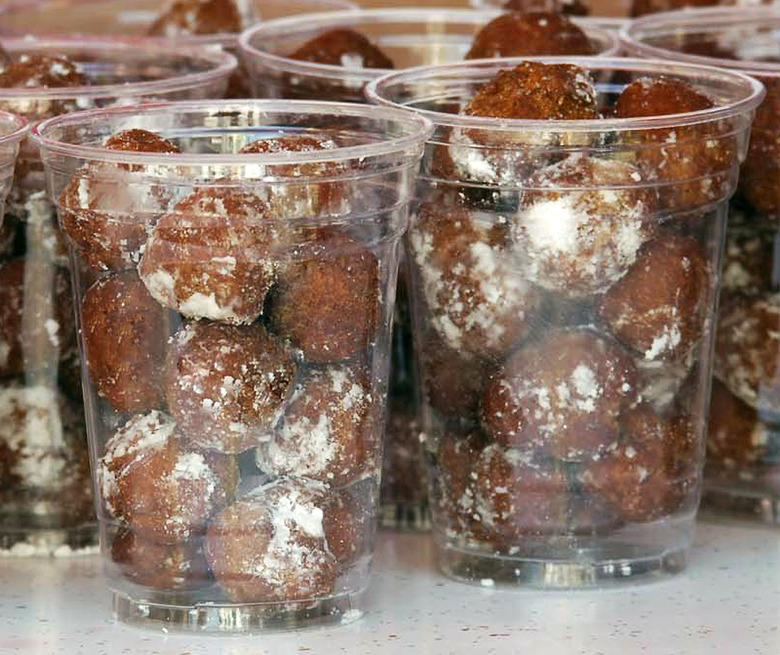 Ingredients
3 eggs
2 cups Coca-Cola
1/4 cup granulated sugar
3 to 4 cups all-purpose flour
2 teaspoons baking powder
1/2 teaspoon salt
vegetable oil for deep frying
powdered sugar
Pure cola syrup
whipped cream
maraschino cherries
Directions
In a large bowl, beat the eggs, then add the Coca-Cola and granulated sugar.
Sift 2 cups of the flour, the baking powder, and salt and add to the Coca-Cola mixture. Mix while adding more flour, until the batter is smooth and not too thick.
Heat the oil to 375°F in a deep fryer.
Drop 1 1/2-inch dough balls into the fryer and cook for 2 to 3 minutes, until golden. Remove them with a slotted spoon to paper towels to drain.
Sprinkle the fried Coke balls with powdered sugar while they are still hot, and douse with cola syrup.
Garnish with whipped cream and maraschino cherries, if desired, and serve.
Chocolate-Dipped Almond Meringues Recipe
Apple Turnover Recipe
Party Grub: Homemade Peanut Butter Cups With Bourbon