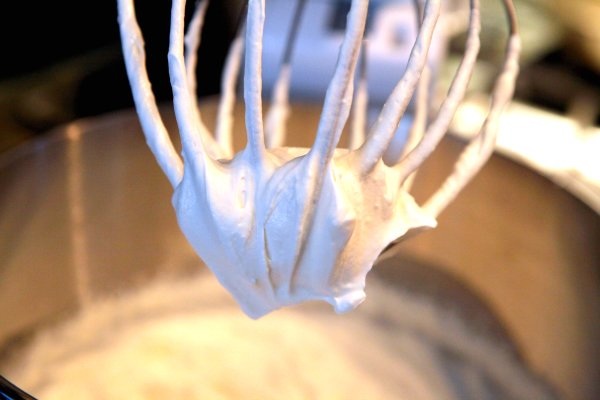 As a child my friend's mother always had fresh whipped cream for her hot cocoa. To me this was the ultimate indulgence. When I finally realized how simple this is to master I've never gone back to canned, and I promise once you taste this, you won't either.
Fresh whipped cream can top off any dessert, a stack of hotcakes or your cafe latte. But it can also be folded into pudding, tiramisu or used to ice a cake. Simply achieved with only two ingredients this whipped topping is easily had in just moments. However, you can alter this base flavor by adding your extract or alcohol of choice. Some favorites are recommended below.
The ingredients:
You'll need 2 cups cold heavy whipping cream, don't wimp out here and substitute the light, you're making whipped cream, for god's sake splurge. Powdered Sugar, start with 1 tablespoon, sifted to avoid any lumps, and you may add more if you prefer it sweeter. Since it usually tops an already sweet item I prefer to keep it just slightly sweetened so as not to overpower the dish or drink I'm accenting.
Flavoring your cream:
Whipped cream can take on any extract- lemon, vanilla, almond, mint, orange- to name a few. As for making it more adult you may add Grand Marnier for an orange flavor, Midori for melon, Godiva for chocolate or Chambord for raspberry. You want to add 1/2 to 1 teaspoon flavoring (depending on how strong you want it) to 1 cup heavy cream when the cream is still liquid and then whip.
The equipment:
You may either use the a metal mixing bowl fitted with a whisk attachment, a handheld electric mixer, or keep it real and grab a whisk and a large clean metal or glass mixing bowl.
The key:
Don't overmix or you'll end up with curdled cream. Don't undermix or you'll have a runny mess.
Combine your cream and your sugar and taste for sweetness. At this point, when the cream is still liquid and not yet whipped, is when you want to add more sugar if you'd like. Start up your mixer or start whisking by hand an continue until you see the cream begin to double in size and start to cling to your whisk. The beginning few minutes may seem like nothing is happening but once it starts to whip it will happen fairly quickly so don't crank it up and walk away if you are using a machine. Once you have tripled in size and you have a light fluffy mix that is solid not liquid or oozing, you're finished.
Remember its better to be on the looser side, you can always hand whisk a couple of times to bring it back to stiff peaks- this means when you pull the whisk or a spoon out of the cream it stands at attention. Soft peaks are just that, when you pull the spoon or whisk out of the mixture the peak will softly fold over.