Be sure to subscribe to Food Republic Today on Apple Podcasts or wherever you get your podcasts. And please rate the podcast and leave comments!
Subscribe: Apple | Stitcher | Spotify | TuneIn | Soundcloud
Enrique Olvera was already considered one of the world's most respected chefs before making 2017's World's Best Restaurants List with his Mexico City restaurant Pujol. He's since brought refined Mexican cuisine to New York City, with the help of chef Daniela Soto-Innes, in the forms of Cosme and Atla. The pair are now working on a Los Angeles debut, and Olvera has a lot more in the works. In this special interview recorded on location at Cosme in New York, he discusses his involvement in the Basque Culinary World Prize, an upcoming taco pop-up in Tokyo, and his plans to expand even further in Mexico. Tune in and find out more about Olvera, who is quickly becoming an important culinary thought leader in addition to running his successful business group.  We wrap up this episode with comedian Dan Lee talking about the time he tried his hand at cooking and failed. But first, the news:
Today's News:
Further Reading/Watching: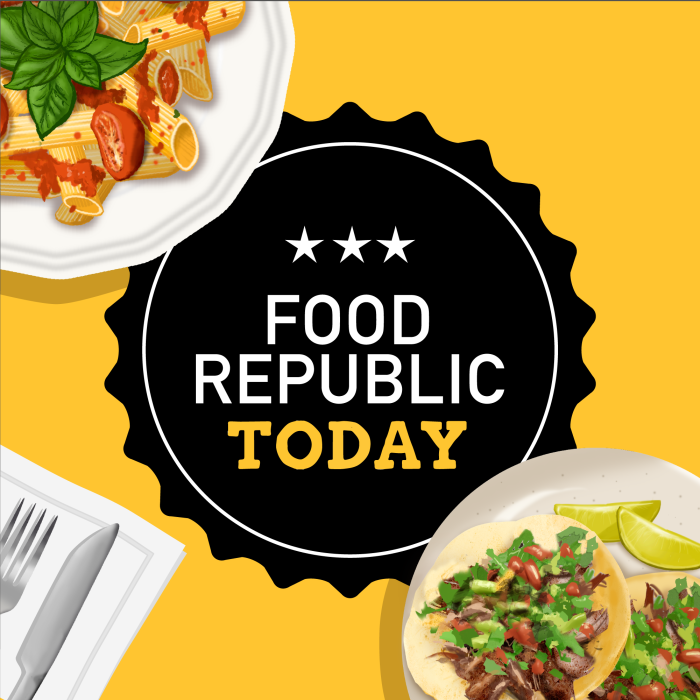 Food Republic Today is hosted by our Editorial Director, Richard Martin, with co-host Krista Ruane, Zero Point Zero culinary creative director, and produced by Zero Point Zero Production. Our producer is Katie Guhl with assistance from Tiffany Do. The episode features music by Ghostly International artists including Michna, whose "Metal Baile Joint" is the theme song.