Ivy Mix Talks Mezcal, Female Bartenders On Food Republic Today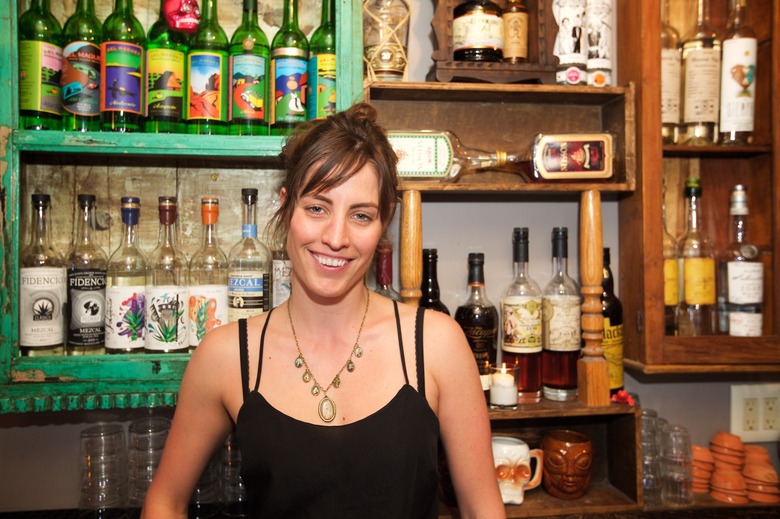 (Photo: Clay Williams.
Be sure to subscribe to Food Republic Today on Apple Podcasts or wherever you get your podcasts. And please rate the podcast and leave comments!
Subscribe: Apple | Stitcher | Spotify | TuneIn
Ivy Mix is one badass bartender. She can often be found mixing drinks at Leyenda, her popular Latin-inspired bar, spearheading the bartending industry and making it a friendlier workspace to women. We chat with her about mezcal, coming up in a male-dominated industry and her female bartending competition, Speed Rack, which raises funds for breast cancer research. We wrap up with comedian Karen Chee on her fond memories of Costco samples. But first, the news:
Today's News:
It's International Women's Day! USA Today unfortunately missed the mark on highlighting female chefs.
Scottish craft beer company, BrewDog, satirically released a Pink IPA "for girls" this month. The Internet was not happy.
The proposed aluminum tariff could cost the beer industry 20,000 jobs.
McDonald's announced that 3,500 of its American locations will be serving fresh beef.
Further Reading:
Food Republic Today is hosted by our Editorial Director, Richard Martin, with co-host Krista Ruane, Zero Point Zero culinary creative director, and produced by Zero Point Zero Production. Our producer is Katie Guhl with assistance from Tiffany Do and additional editing by Manuel Sander. The episode features music by Ghostly International artists including Michna, whose "Metal Baile Joint" is the theme song.