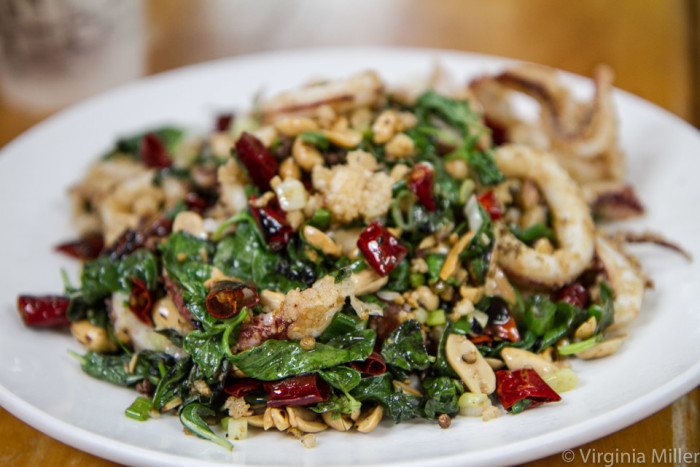 The food culture in Taiwan is its own world. Night markets are commonplace (but no less exciting), and culinary trends are born and sweep the world. From bubble tea to the great Din Tai Fung soup dumplings, we owe many of our own favorite fixations to Taiwanese dishes and drinks.

While we recently explored the food, drink and culture of two of the country's major cities, Taipei and Taichung, we're going to dig into the essential Taiwanese dishes and drinks from a country obsessed with all things gustatory.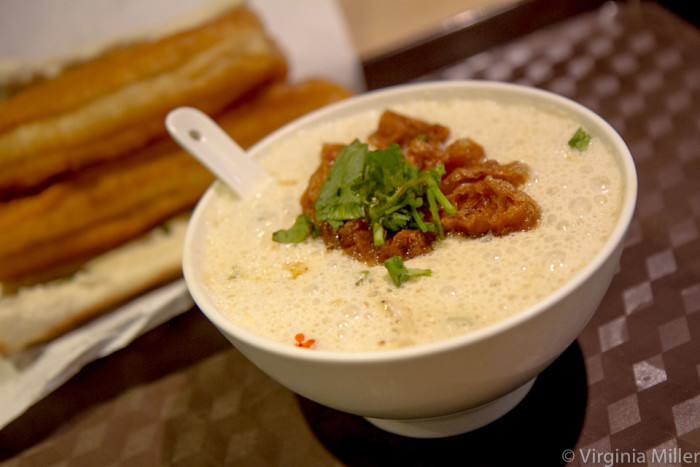 Breakfast: From Soy Milk to Scallion Pancakes
Taiwanese breakfasts are a special experience. At 5:30 a.m., beloved Fu Hang Dou Jiang opens to a long, winding line that moves quickly into a bustling, bare-bones kitchen and food court. Watch cooks bake buns and bread while dishing out steaming bowls of sweet or salty soy milk (dou jiang). Both are worth trying, as is a darker peanut version perfect for dipping youtiao, cruller-like savory Chinese doughnuts. Fill up here for less than $5.
Other breakfast items to try at Fu Hang or other Taiwanese breakfast spots: shaobing, a roasted, layered flatbread dotted with sesame seeds and spring onions; egg-filled pancakes (dan bing); steamed buns (man tou); and scallion pancakes (cong yu bing).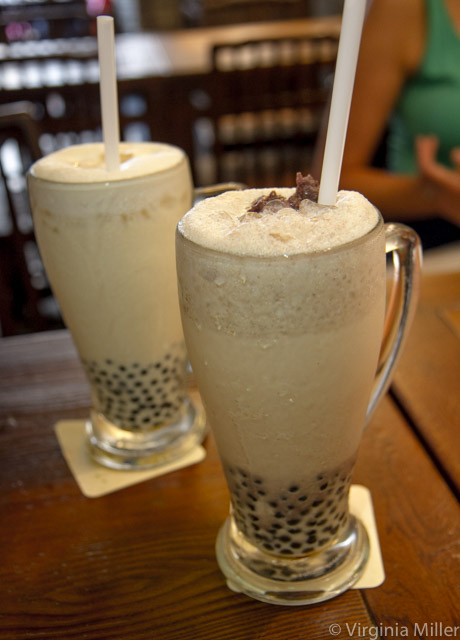 Bubble Tea
In the city of Taichung, the Chun Shui Tang teahouse invented "bubble tea," also known as boba. It's an international sensation that consists of creamy iced tea laden with chewy tapioca balls. Owner Liu Han-Chieh began to serve chilled Chinese tea in the early 1980s following a visit to Japan, where he first experienced iced coffee. As the legend goes, in 1988, Han-Chieh's product development manager brought the Taiwanese tapioca-based dessert fen yuan to a staff meeting, added the tapioca balls to her iced tea and a sensation was born.
First becoming popular in house, bubble tea spread throughout Taiwan, then to the rest of Asia and finally, worldwide. At Chun Shui Tang, you can get certified in bubble tea–making with classes. Steep hot tea, shake it cold with ice, milk and sugar, produce just the right amount of foam and add the tapioca balls at the end. They serve flavors like sesame in massive frothy glasses alongside equally dreamy Taiwanese bites like warm peanut butter toast.
Three-Cup Chicken (San Bei Ji)
When you're talking about a dish as comforting and beloved as three-cup chicken (san bei ji), you can expect dozens of different variations. The Taiwanese sometimes braise, lightly fry or stir-fry the chicken in a combination of rice wine, soy sauce and sesame oil, with ingredients ranging from ginger and chilies to basil, which impart herbaceous aromas to the soulful dish.
A "real deal" food experience in Taipei is to take a class with Ivy Chen of Ivy's Kitchen. She's a chef and cookbook writer who educates English-speaking travelers from around the world on authentic Taiwanese foods and dishes in her cozy apartment. She'll shop with you at a market, explaining and selecting ingredients to take home and cook a few recipes, including her excellent three-cup chicken.
Rèchǎo (Stir-Fry)
Taiwanese rèchǎo (stir-fry) has roots in Chinese cuisine, but with Taiwanese ingredients and flair. In the Shilin District of Taipei, Shidong Market is a food lover and chef's dream of ultra-fresh produce, seafood, meats and Taiwanese ready-to-eat foods and snacks. Creamy black sesame or banana milks are served in cups with straws and plastic sheet tops (like boba or bubble tea). Orchids are sold alongside cups of gratifying local coffee (Cafe 43). But the pinnacle just might be a stir-fry stall hidden near an upstairs corner. Locals in the know crack open a can of cheap Taiwan beer to wash down steaming plates of stir-fried chilies, peanuts, green onions and baby sardines. Next, they slice fresh octopus, lightly fry it and toss with chilies, peanuts and greens. Each dish is packed with flavor and just the right amount of heat. For just a couple bucks, this is about as good as it gets.
Taiwanese "Snow"
There's kakigōri from Japan, shave ice in Hawaii and sno-balls in New Orleans — all manners of shaved-ice desserts laden with bright syrups and condensed milk. Taiwan created a version requiring a specially developed machine to turn blocks of ice and heavy cream into feathery folds of Taiwanese snow. The piles of shavings resemble something between an undersea plant and a feathery, silken mountain. As with other ice desserts, it can be drizzled with condensed milk and syrups and dotted with fresh fruit, mochi and more. In some ways, the Taiwanese version is the most visually striking, with the softest of textures. It mimics the lushness of ice cream but with a fraction of the dairy content.
This trend has swept the U.S., from Powder in San Francisco to NY Frost Factory in NYC. In Taiwan, the shop that ushered in the trend, Ice Monster, continues to draw long lines at all its locations for massive mounds of Taiwanese snow in flavors like kiwi, oolong tea, mango and red bean. Around Taiwan, there are many versions at local shops and other popular chains like Smoothie House.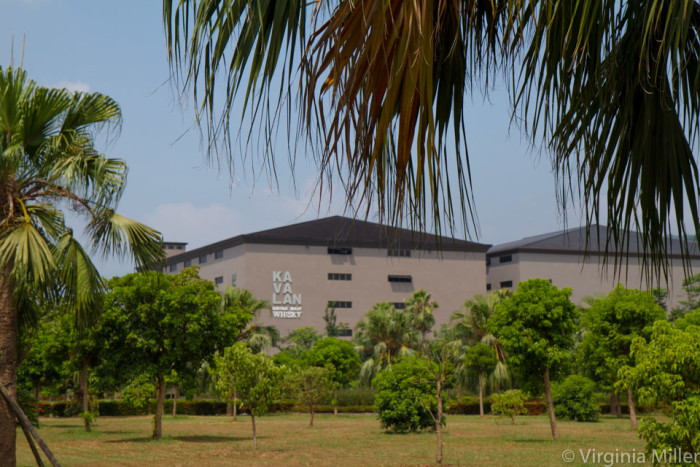 Taiwanese Whisky
Kavalan whiskies, produced in the green expanse of Yilan County at King Car Distillery, put Taiwanese whisky on the map. Aged in toasted and recharred sherry and bourbon casks, the elegant libation certainly recalls Scotch and Japanese whiskies. Due to the intensely humid and hot climate, however, the spirit ages much faster in the barrel. For this reason, a four-year-old whisky might have the complexity of one aged more than a decade in a cooler climate. Kavalan has won numerous international awards, this year releasing some exciting sherry cask whiskies beyond their popular Fino, ranging from Amontillado to moscatel. Though just released in 2016 within the Asian continent, we will eventually see these refined tipples Stateside.
With the category of Taiwanese whiskies formed and respected amongst whisky lovers internationally, it was only a matter of time before there were more competitors. They'll hopefully also gain export, like the balanced, intriguing bourbon and sherry cask OMAR whiskies distilled at Nantou Distillery, currently only available in Asia.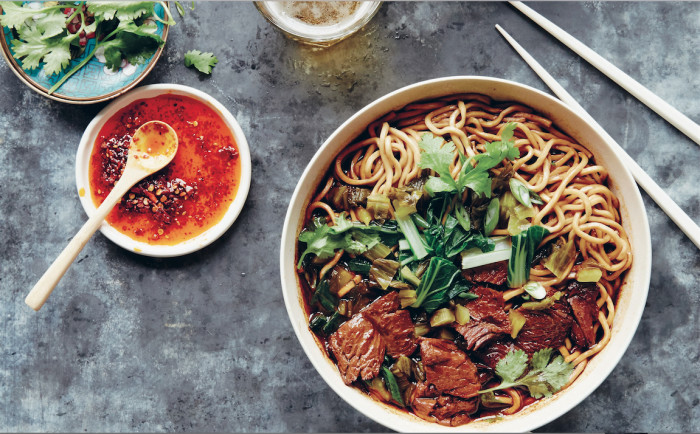 Beef Noodle Soup (Hong Shao Niu Rou Mian)
You can't talk about Taiwanese food without mentioning beef noodle soup. Seemingly simple and comforting, the ubiquitous soup is savored year-round, even when temperatures are oppressively hot. There's even an annual celebration honoring the dish: Taipei's Niu Rou Mian Festival. With roots in China, the dish has many variations, from hong shao, which is sometimes loosely translated as "red braised," to the clear broth (no soy sauce) of qing dun.
The soup itself is packed with tender braised beef and egg noodles, and the broth sports intriguing complexity from anise, garlic, black peppercorn and Chinese black vinegar. You'll find limitless versions everywhere, from upscale restaurants to beloved hole-in-the-walls, like Lin Dong Fang Niu Rou Mian.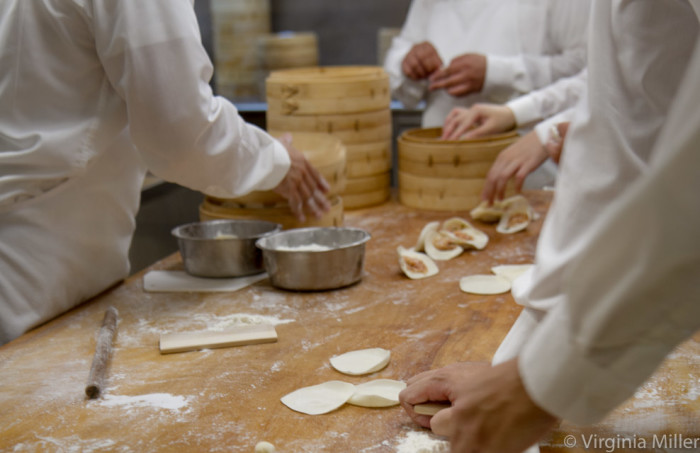 Xiao Long Bao
Globally beloved, soup dumplings or xiao long bao (XLB) have Shanghai roots. But the world's most famous soup dumplings come not from Shanghai, but Taiwan. Chinese-born founder Yang Bing-yi opened the first Din Tai Fung in Taipei in 1972. It's an international phenomenon that has swept the world, with locations around Asia and in Dubai, Australia, the U.S. and soon London.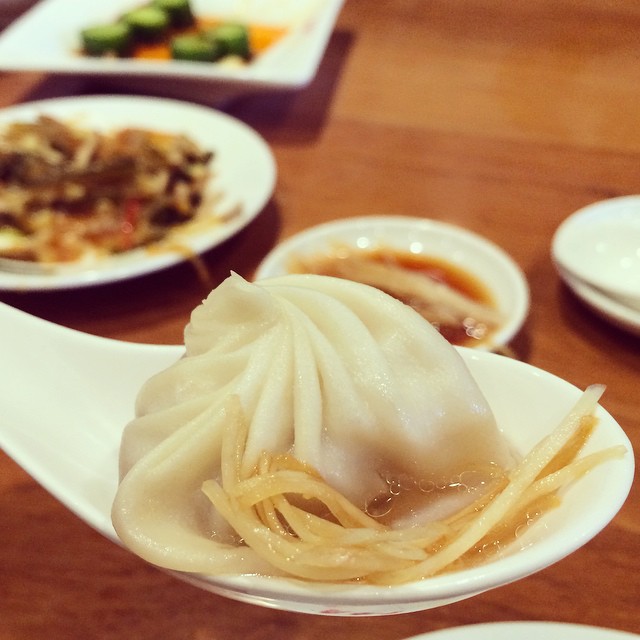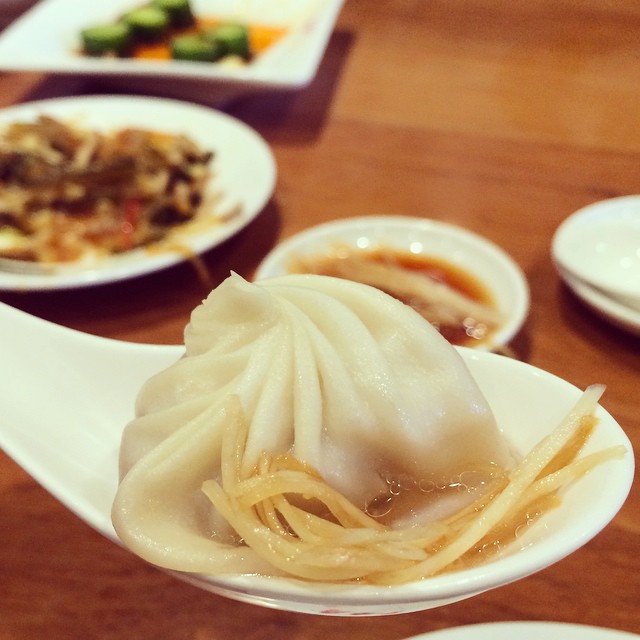 In many of DTF's locations, massive windows allow diners to observe a team feverishly wrapping and steaming fresh dumplings by the thousands to hordes of diners. In Taiwan, DTF dumplings of all kinds are as impeccable as their reputation suggests, with a huge location at the base of the famed Taipei 101 tower. The craze has taken root around Taiwan at a slew of XLB restaurants, like Hang Zhou Xiao Long Tang Bao in Taipei, not far from the Chiang Kai Shek Memorial Hall.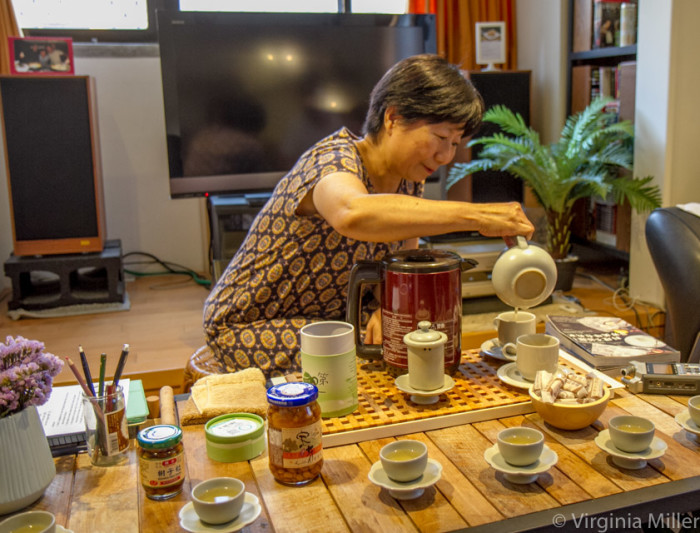 Oolong Tea
Taiwan has an ideal tea-growing climate, and no tea is more revered and widespread in the country than oolong. The country produces roughly 20 percent of the world's supply, though you'll find plenty of quality black and green teas as well. The island's former name, Formosa, remains attached to some of the longest-growing teas. Chinese tea trees purportedly planted in Taiwan in the late 18th century were producing one of the country's main exports by the 1800s.
The renowned Tea Sage Hut is a school of tea culture and Zen meditation in Miaoli City, while tea house restaurants line the cities and countryside. Some of the country's destination-worthy restaurants are idyllic tea houses with unparalleled settings and design, namely Shi-Yang Culture Restaurant in the Yangmingshan mountains outside Taipei. It's a stunning setting nestled in misty mountains, where teas are paired with tasting menus in a Zen-like, open-air house. Formosa Pearl in the lush, green countryside of Yilan features roaming chickens, rustic-modern art gallery and a breezy, multi-roomed/floored tea house serving elegant, kaiseki-influenced (Japanese seasonal) menus.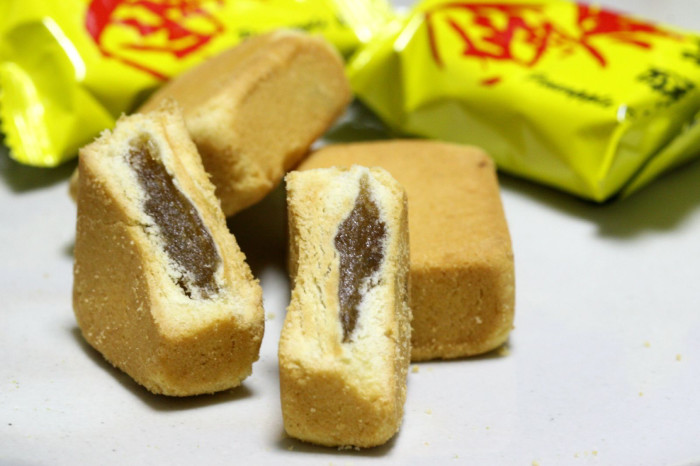 Pineapple Cake
Taiwanese pineapple cakes are one of the most popular take-home gifts for tourists. Not at all like Western pineapple cake, these mini pastries are sold in little squares or other shapes, with a crumbly, buttery exterior and chewy, sticky pineapple jam interior. The aforementioned Din Tai Fung sells a popular version, beautifully packaged and easy to transport, while locals love longtime shops like the award-winning ChiaTe, around since 1975, or Sunny Hills.