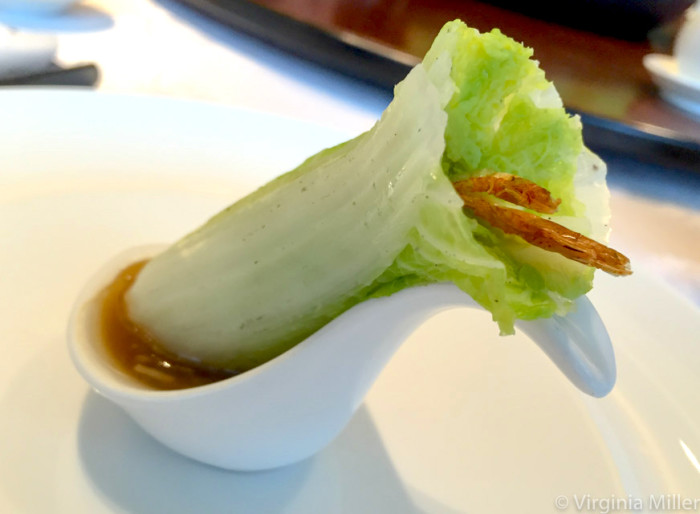 Taipei probably is the first city that comes to mind when you think of Taiwan. It's the capital of this tropical island country, with a population of roughly 3 million in the city proper and more than 7 million within the metropolitan area. About two hours' drive south is Taichung, hailed by CNN as Taiwan's "most livable city." It's the hip, thriving sister to massive Taipei that's been a groundbreaker in technology, the arts and dining. Taichung is also the birthplace of a little global phenomenon by the name of bubble tea.
Both cities are dense, fascinating representations of a country that is hard to define. Japan ruled Taiwan from 1895 to 1945, though the majority of residents trace back to some region of China. You'll also find Southeast Asian and Western influences. Taiwan takes a little from each and expresses it in a culture all its own. Here are these two important Taiwanese cities explored.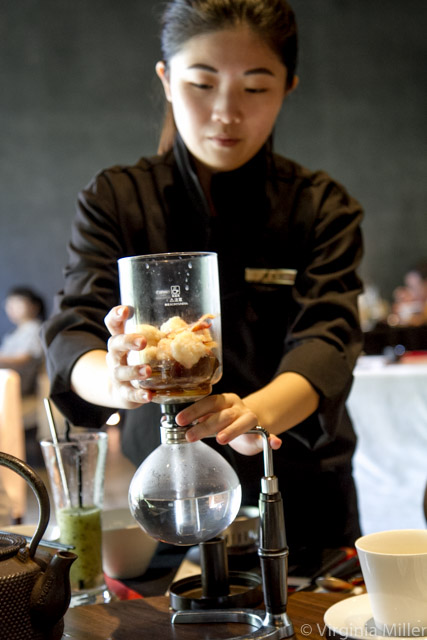 Food Fanatics
No doubt about it: The Taiwanese are food lovers, from their eye-popping night markets to a wealth of street food and cheap eats. The most popular soup dumpling (xiao long bao) mecca in the world, the Michelin-starred global Din Tai Fung chain, began not in Shanghai — where the original style of dumpling hails from — but Taipei. For dessert, "Taiwanese snow" is Taiwan's multilayered answer to shaved ice. It's silkier, feathery and requires a proper machine from Taiwan to make it. Taipei's longest lines are found at Ice Monster, while this light yet lush dessert is now trending in the U.S. from New York City to San Francisco.
Last summer, I visited the massive Taiwan Culinary Exhibition 2016 in Taipei, a sprawling food show in a huge event space showcasing the country's regional cuisines, produce, foods and drink, from Taiwanese teas to Taiwanese sake, whiskey and sweet wines.
In Taipei, you'll find the likes of a funky, intimate tea house restaurant with a German name and East-meets-West food, Fleisch, then stumble upon beer-geek haven (one of only a handful in the world) Mikkeller Bar, in a humble storefront marked only by its signature logo. There are eclectic wine bars like Le Zinc Cafe & Bar and, although service was uneven over my meal, hip dining destinations like Mume, which wowed with a fish entrée in which the shaved, crispy skin of the fish was transformed into a dramatic crust, lively in a creamy red bell pepper sauce with almonds. On the outskirts of Taipei in the charming artists' village of Yingge, Fu-Guei is a Zen-like, soothing restaurant fronted by a modern, streamlined pond. Here, as with many Taiwanese restaurants, tea plays an important part in the menu.
Taichung, too, is packed with edible delights. Even if dreamy-sounding ice creams (like kumquat lime or Sri Lankan black tea) and chocolates at Miyahara veer too sweet for the balanced palate, the presentation and space of this one-of-a-kind shop (with upstairs café — reservations required) is stunning. Housed in a historic Japanese building, shafts of light stream from a glass-plated ceiling over lofty bookshelves lined with stone books. The space is part Harry Potter, given a soft touch from bountiful flower displays and gracious, uniformed attendants, recalling a department store of yesteryear. The staff offers tea samples and sells tea packets whimsically packed inside artful CD cases and record album sleeves.
Around the city, you'll find cheap eats and playful fun with bao and espresso at SaoBao Bar & Kitchen, killer hot pot at Wu Lao Guo (a.k.a. "Elixir Health Pot") or a classic Taiwanese breakfast, like thick, warm — salty or sweet — soy milk (dou jiang) in a bowl with scallion pancakes (cong you bing) or steamed buns (mantou), at Lai Lai Soybean Milk Shop. And to top it all off, Taichung's humble Chun Shui Tang café/restaurant invented bubble tea — now-ubiquitous plastic cups of tea with big straws through which you slurp and chew bouncy black tapioca balls — back in the 1980s.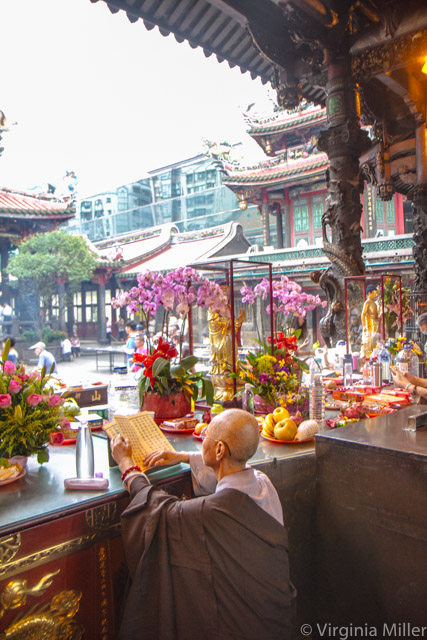 Two Cultural Hubs
As a key hub of the Chinese-speaking world, Taipei is a global city, one that recalls China in its narrow streets and modern high-rises — the most famous being the iconic, 101-story skyscraper Taipei 101, built to withstand earthquakes and typhoons. The sprawling city also draws from Japan with its neon signs, Japanese toilets, high-speed rail and love of trends. Taipei is the country's economic center, bringing in a few million tourists each year, and it's a hotbed for textiles and clothing, electronics and finance. Theaters and concert halls thrive alongside important landmarks like the National Chiang Kai-shek Memorial Hall. The massive National Palace Museum is an endless collection of Chinese artifacts, many dating back more than 5,000 years.
In addition to its strengths in higher education and manufacturing, Taichung is also an artistic center, home to the National Taiwan Museum of Fine Arts — one of the largest art museums in all of Asia — and the city hosts an international outdoor jazz festival every October. The culture is youthful and creative: Walking down the street on a random weekday, one runs across a group of young activists showcasing an artsy, LGBT Taiwan magazine. Both cities are rife with stunning temples, like Taipei's impressive Longshan Temple, built in 1738, or Taichung's elaborate Le Cheng Temple.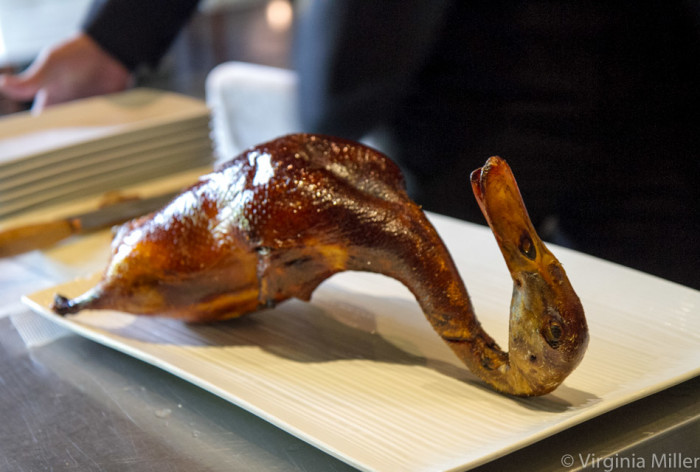 Fine-Dining Destinations
Taichung is an unexpected fine-dining destination, namely for Le Mout, which besides being dubbed one of Asia's 50 Best Restaurants (one of only two from Taiwan to make the list), boasts one of Asia's most renowned female chefs, Lanshu Chen. The young chef trained at Le Cordon Bleu in Paris, worked with legendary French chefs in France and at none other than the French Laundry in Napa, California. In 2008 she opened Le Mout, where France meets Taiwan in the form of duck egg with chestnut porridge or white eel accented by Makauy peppercorn, persimmon and curry. The wine cellar is French-leaning, offering more than a thousand labels.
Raw is one of the most acclaimed restaurants in Taipei, and the only other Taiwanese restaurant to make the Asia list of the World's Best Restaurants. Chef André Chiang returned to his home country to open Raw in 2014 after gaining fame at Restaurant André in Singapore. Under a dramatic wood sculpture built from Taiwanese pine, Chiang creates dishes with his dynamic trio of chefs — which includes Zor Tan Cheong Thin and Alain Huang — in unusual tasting menus inspired by Taiwan's 24 "micro-seasons," paired with French biodynamic wines and local coffee.
More notable upscale restaurants? In Taipei, Silks Palace (in the aforementioned National Palace Museum) is an architectural standout, serving dishes inspired by famed art in the museum. In Taichung, Wein is a lofty, modern restaurant known for its Peking duck with traditional and unusual sauces and food pairings, like chocolate or mint. Not all of them work, but the array is playful and vibrant.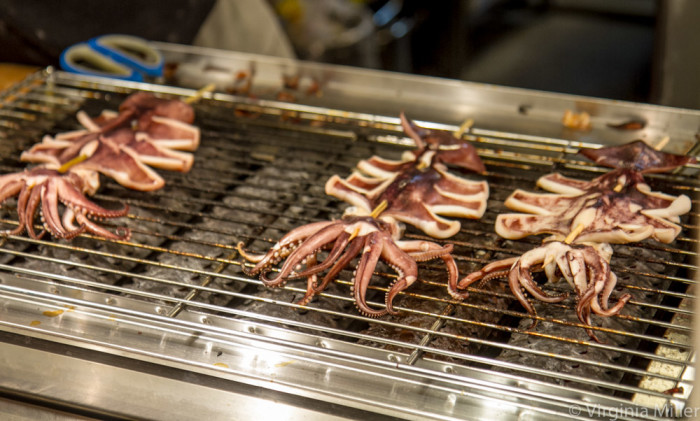 Night Markets

Taipei offers the largest number of open-air night markets in the country, the most famous being the expansive Shilin Night Market — though locals love smaller (but still packed) markets like Ningxia Night Market. In Taichung, Feng Chia Night Market is arguably the most popular in town. Visiting a night market is a sensory overload as body-to-body crowds swarm narrow alleyways and food carts, while open-air shops blast air-conditioning into the sultry streets, selling everything from clothing to motorbike helmets and toys.
Which foods should you try? You basically can't go wrong. Congealed pork blood on a stick is not the bloody horror it sounds, but rather a sweet, gelatinous snack not unlike mochi. Octopus and squid on skewers are splayed out on smoky grills. You'll see flattened discs of breaded fried chicken as big as a human head, wrapped in wax paper for easy consumption on the go. Fresh, sweet sugarcane juice is crushed to order. Ask for it with a squeeze of fresh lemon, as many locals do, to balance the sweetness with acidity. Luak (oyster omelets) are fried up right in front of you — and, of course, there is the unmistakable odor of the much-loved stinky tofu wafting over the grounds. At Shilin Night Market, the famed Raohe pepper bun cart always draws long lines, and for good reason: They sell crisp, bready char siu pork buns covered in sesame seeds and aromatic with black pepper.
Japanese Influence

Many of Taipei's key buildings were built in Japanese architectural styles, including the presidential building. Taipei's charming red-brick, octagonal Red House was built in 1908 and is located in a bustling Japanese area that feels like a mini Shibuya in Tokyo. It is also surrounded by Taipei's thriving gay bars. The building houses a forward-thinking marketplace with rotating art and a vibrant theater.
Japanese toilets are found in countless restaurants, hotels and malls in both cities, bringing the luxury of heated seats and cleaning/drying options to the average bathroom. Japan's fervor for all things kawaii ("cutesy") is everywhere in Taiwan.
Japanese influence affects the bar scene at places like East End in Taipei, which just celebrated its one-year anniversary in August, celebrating with Tokyo's famed bartender Hidetsugu Ueno. Bar manager Nick Wu utilizes impeccable glassware and techniques in the cocktails, but with less formality than many of Tokyo's revelatory bar greats. In keeping with the welcoming spirit of Ueno's intimate Bar High Five in Tokyo, the sleeker, larger East End serves a range of classic cocktails. Think yuzu and shiso plum mojitos and duck fat–washed cocktails and bar bites, alongside house cocktails like the lively East End Cocktail, which combines Ciroc vodka, pickled green mango juice, Grand Marnier, Carpano Bianco vermouth, lime, honey and Fee plum bitters. Brown-liquor lovers will find legendary Japanese whisky rarities behind the bar. You may see a bottle of Yamazaki's 2014 Limited Edition or Chichibu's vibrant 2014 Chibi Daru.
Forward-Thinking, Artistic Malls

Nowhere in the world have I seen the kind of dream "malls" or creative complexes (like Huashan Creative Park) I found around Taiwan. Not only do these meccas of artisanal creativity exist, but some have been around for years, like VVG Lifestyle, which opened in 1999. This network of ultra-cool vendors in reclaimed buildings house everything from patisseries to bookstores, farmers' markets to sewing and photography vendors offering workshops.
As part of the Songshan Cultural and Creative Park (a former tobacco factory and its grounds), Taipei's Eslite Mall is a kind of dream mall I wish we could find in the U.S. instead of our malls' chain-store sameness. Opening in 2013 with four floors and escalators, Eslite houses hot restaurants and culinary gems like the Wu Pao Chun bakery with its famed Taiwan longan red wine bread, a live performance hall and an art house movie theater showing first-run movies as well as classics, like Charlie Chaplin films. There are cutting-edge local shops selling clothing, shoes and home decor, plus DIY studios and workshops where you can do things like make ceramics or hand-sew your own wallet or bike-seat cover. There is a sprawling bookstore and record shop, its shelves lined with thousands of books and vinyl, including creative record players/turntables assembled from vintage suitcases and the like. The third floor is themed "Tea With Books," where one side of the bookstore floor is lined with tea shops, each with separate seating and striking views.
Just to walk through these complexes is to be inspired. They redefine all possibilities surrounding a "mall."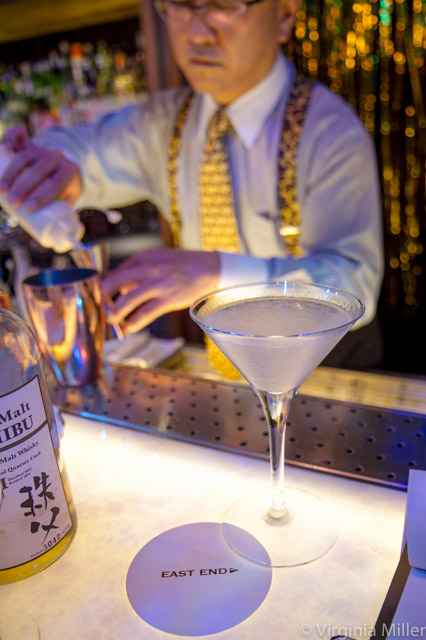 Cocktail Haven
Taipei's bar scene may be a far cry from the exclusive otherworldliness of Tokyo or the international savvy of Hong Kong, but its cocktail culture is on the rise.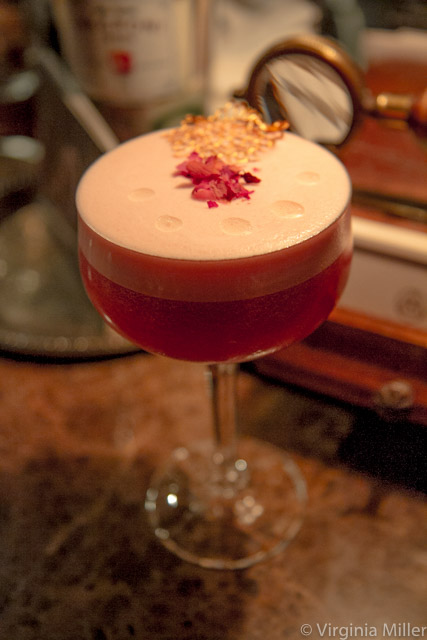 Alchemy pulls from the speakeasies of the Western world with live jazz, leather couches and lots of whiskey. The bartenders craft some of the city's most delicious cocktails, showcasing the flavors, spirits and ingredients of Asia and of classic cocktails. R&D Cocktail Lab, with its dramatic marble pagoda in the back, boasts a spacious bar big enough to fit friends, a festive vibe and house infusions.
It may not get much more welcoming for a cocktail/spirits lover than menu-less Ounce, though hidden inside a coffee shop. Expect a wait or make reservations ahead of time to experience the intimate, laid-back bar. Mixologists might flame up a classic Blue Blazer or craft a spicy, beautiful creation like El Guapo (St. George green chile vodka, Sriracha, cucumber, salt, Worcestershire).
Where to Stay

Taipei: Upscale Regent Taipei recalls Tokyo with its dramatic city views and muted elegance, but the hotel is run by a local Taiwanese hotel company.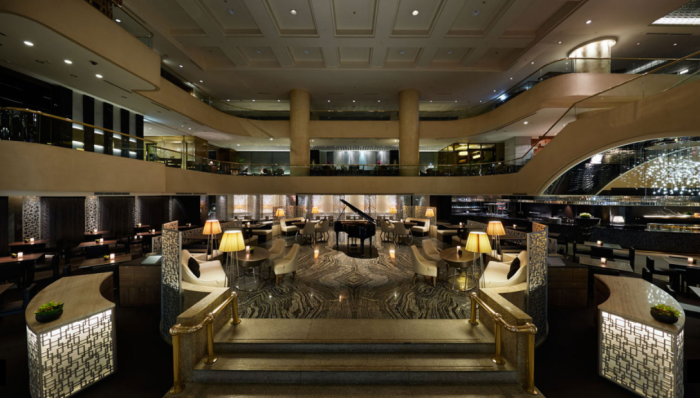 Besides the charm of nightly piano lounge vocals in the massive atrium of a lobby, the hotel houses a range of restaurants, a rooftop pool and a spa, and it's surrounded by high-end shopping. The Sheraton Grand Taipei is spacious and central with small but comfortable rooms (many with views) and a breakfast buffet that runs the gamut from Western dishes to dim sum and stir-fries.
Taichung: Modern and sleek, Hotel One Taichung is a refined choice, walking distance from key museums, with a top-floor restaurant (and bathtubs) overlooking the city.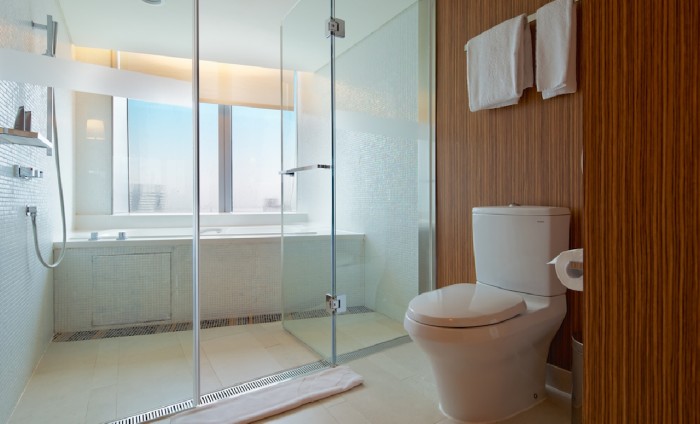 Millennium Hotel Taichung is central to many key sites in the city; it's also soothing and relaxed, with dramatic views.