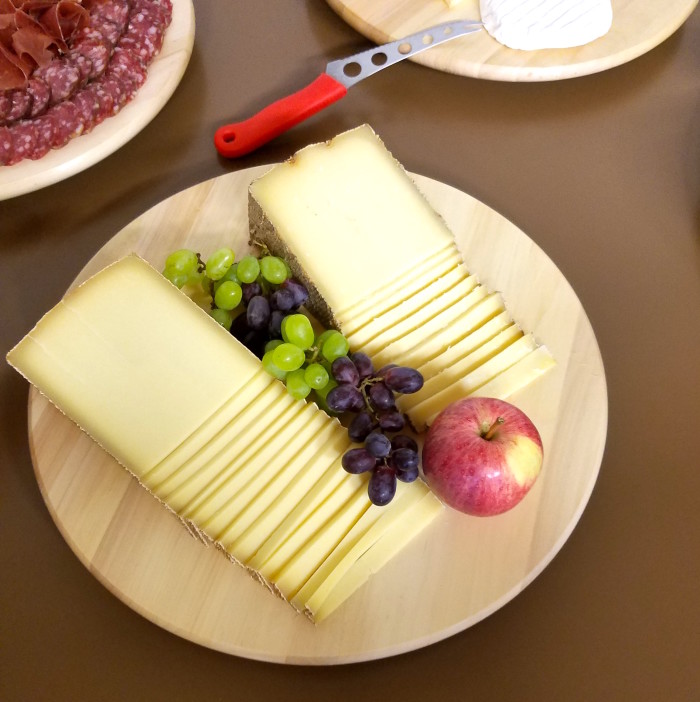 It's been another informative week here at Food Republic. We met up with some fascinating people: Nashville chef John Lasater, who transformed the local delicacy known as hot chicken into a national phenomenon; Portland chef Jenn Louis, who is branching out from her indie roots with a fancy new hotel project in Los Angeles; and Brooklyn oenophile Alexander LaPratt, the borough's only certified Master Sommelier. We got up to speed on the newest hot spots in two of our favorite food cities: Montreal and San Francisco. We also learned some things, too, like the various types of shrimp in sushi, how Gruyère cheese gets made and also braggot — what the hell is that stuff, anyway? All this and more in this week's top stories:

1. Nashville hot chicken was invented at Prince's, but Hattie B's made it a national obsession. Read our scintillating interview with chef John Lasater.
2. Your favorite PBS food series returns this fall with a new star: L.A. chef Ludo Lefebvre. Here's the inside scoop on The Mind of a Chef season 5.
3. Alexander LaPratt is Brooklyn's only certified Master Sommelier. We spent a whole day with the guy (and his wine).
4. Looking to try someplace new in San Francisco? We've got some great recommendations.
5. Que dire de Montréal? Oui! We've got that, too.
6. Legendary author Geoffrey Chaucer was into it. Do you know braggot?
7. Learning Japanese: Get to know the different types of shrimp at sushi restaurants.
8. Do you fondue? If so, then you probably know Gruyère, the classic Swiss cheese. Here's how it's made.
9. Indie chef Jen Louis is taking a corporate gig. She explains.
10. Chocolate hummus? We're not really into the idea, to be honest.