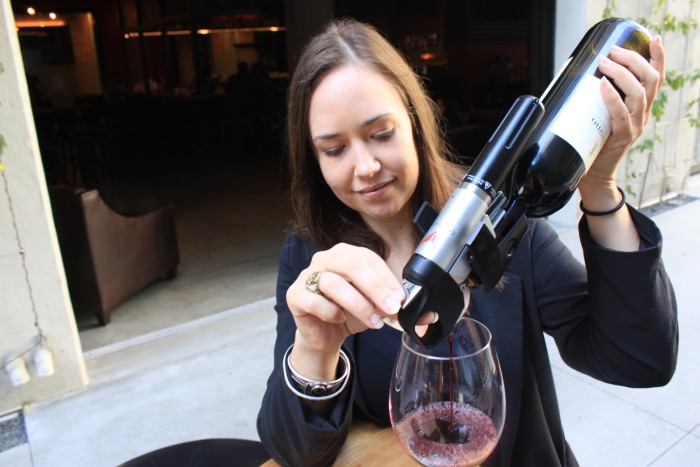 Every day, the wine scene is getting more exciting. Across the country, new wine-focused bars and restaurants have opened their doors, welcoming people who are ready to try something beyond the usual glass of Pinot Grigio or "the house red." Now is the time for expansiveness, as winemakers and drinkers alike are letting their palates go wild.
At the same time, winemaking is becoming increasingly risky, due to volatile and unfriendly weather, most notably the drought in California. But domestic winemakers face this challenge in the context of a wave of interest in their wines. While Napa Valley wine was once something of a luxury item, the proliferation of boutique wineries across the West Coast and in New York state in recent years has revived American drinkers' interest in their native grape juice. This summer, the opening of Brooklyn's natural-wine bar the Four Horsemen, where former LCD Soundsystem frontman James Murphy is copartner, generated serious buzz. But it's not just Murphy's rock-star status that caught the city's attention. The confluence of funky natural wine and serious Parisian bistro–style food is inspiring curiosity about what natural-wine culture is, and making it look pretty damn glamorous, too. It's an exciting time to be an American wine drinker, for sure.
Here are a few things of particular intrigue: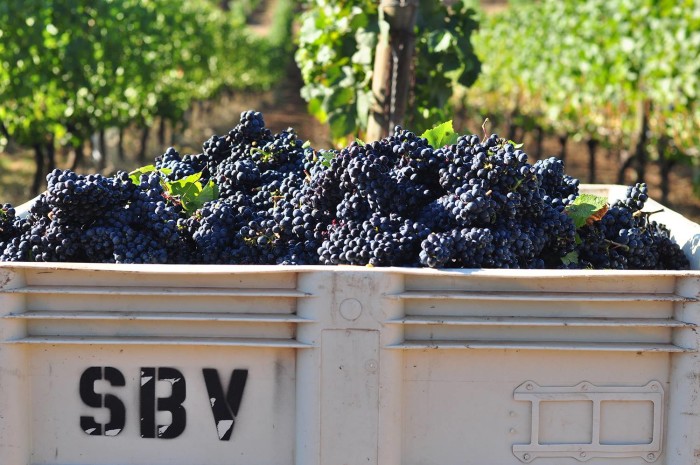 Harvest comes early. Really early.
If you're heading to California's wine country in the coming weeks to enjoy the regularly scheduled harvest-time experience, well, you might have already missed it. Grapes are ripening a lot earlier than usual this year. How early are we talking? One Sonoma County vintner, who is already deep into the picking process, recently told the San Francisco Chronicle that his vineyard could actually "finish before we typically start."
Last year, growers in the Napa Valley were harvesting in late July; this year, harvest began in August. As the Chronicle reports, many California grape growers suspect these consecutive early harvests may be due to the ongoing severe drought. Meanwhile, in Oregon's Willamette Valley, harvest for certain grape varieties began in mid-August. It could be a sign of how global climate change is affecting viticulture.
"Everything has been early," says Alison Sokol Blosser, who runs a certified-sustainable winery in Oregon's Dundee Hills alongside her winemaker brother Alex. The pair say it has been a remarkably hot growing season, with much less rainfall than normal. The crop, she says, is looking strong this year — but still, she can't remember seeing a warm summer like this since 1992. While neither sibling can recall exact details of the '92 vintage, they are fairly enthusiastic about how the 2015 wines will turn out. "Typically with hot vintages like this we are able to produce wines that are ready to drink and enjoy sooner," he says.
Overall, it is difficult to say how the early harvest will affect 2015 wines, partly because, regardless of how a growing season progresses, there are so many stylistic variations from winery to winery that can impact how the finished product turns out in the bottle. That said, winemakers are saying there may be some "green" flavors in the grapes, which translates to a lack of ripeness and some herbal notes. As well, the Chronicle reports that during the spring, the grapes ripened unevenly — on the same cluster, some grapes were ripe and others still green. One benefit? Excellent acidity. Winemaker Dave Keatley of Flowers, which makes Pinot Noir, told the Chronicle he is thrilled about the potential for 2015 wines to display acidity as well as richness.
The Coravin Effect
More and more restaurants around the country are using the Coravin, a technology that allows you to extract wine from a bottle without opening it, which allows restaurants to offer a wide array of wines by the glass. One of the latest adopters, Dirty Water in San Francisco, which opened this summer, offers 114 wines by the glass thanks to Coravin. Wine director Tara Herrick says it's been a great way to get people to "try some wines they couldn't normally try, and wouldn't want a whole bottle."
But there are mixed opinions about Coravin. "In the beginning everyone was really excited about [Coravin], and now there's something of a divide between sommeliers," says Randall Restiano, wine director at Eli's Table in New York City, which began using Coravin in November 2014. Restiano loves using the device, because he "can pour from a bottle and go back to it in a month, and the taste doesn't change," he says. But other somms complain about the gadget, mainly because "some people feel like it takes away the aroma" from the wine, Restiano says. "Other people say they can taste the argon gas, which is what the Coravin shoots into the wine to protect it."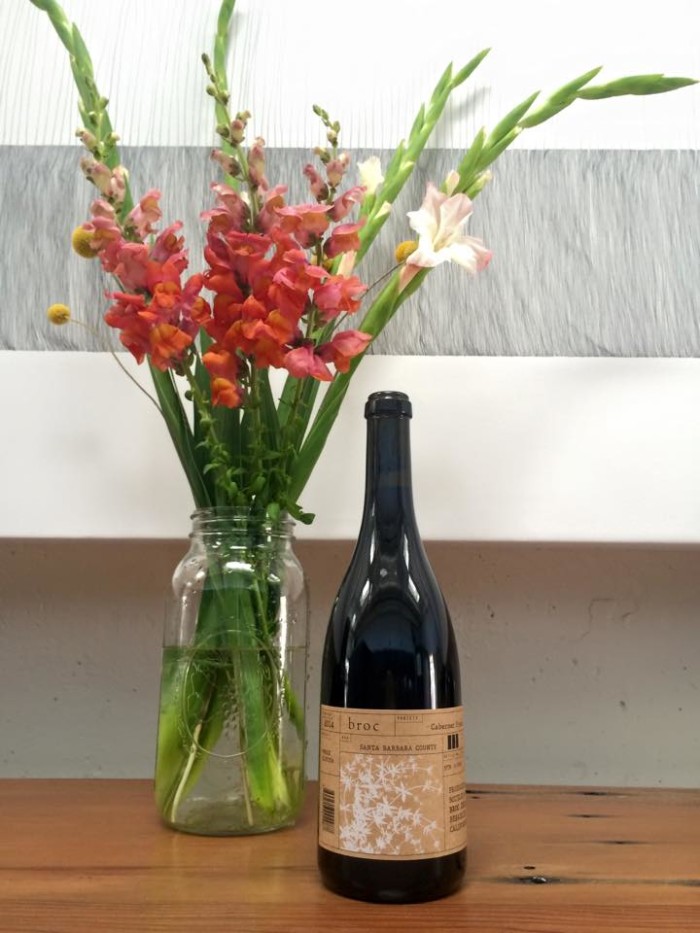 Cabernet Franc is the new grape du jour.
Don't look now, but there's a new "Cab" to obsess about: Cabernet Franc, an herbaceous grape traditionally made as a varietal wine in France's Loire Valley — it's also used as a blending grape in Bordeaux — is beginning to have its moment in the limelight. "Cabernet Franc has grown in demand as the Loire Valley has become a bigger place of interest to sommeliers and consumers," says Patrick Cappiello, wine director at Manhattan's wine-centric spots Pearl and Ash and Rebelle. Cab Franc (as it is affectionately called) is "food-friendly, complex, and a great value," he says.
It's not just in the Loire appellations of Bourgueil and Chinon where Cab Franc is king. The hip urban winemaker Chris Brockaway makes Cabernet Franc out of his Berkeley, California, warehouse winery, under the label Broc Cellars. In Santa Barbara, Eric Railsback and Justin Willett's winery Lieu Dit is representing the grape as well. Both wineries are extremely limited production, and their bottles are excellent but not cheap.
Is the American wine renaissance over?
California winemakers like Abe Schoener and Turley Vineyards have been drawing increasing attention for their elegant and terroir-driven wines, and lately wines made by the novice quartet Dirty and Rowdy have been showing up in restaurants and wine bars across the country. The "new California wine" movement that prominent wine writer Jon Bonné has chronicled is still going strong, and it's influencing other American viticultural areas, too. More and more great artisanal producers are coming out of Oregon and Washington. But California wine may be nearing something of a peak, perhaps prompting a timely debate right at the anniversary of the 1976 Judgment of Paris, a famous blind tasting in which American wine triumphed over the French stuff. In the Press Herald, Jon Appel recently penned what is essentially a takedown of the New California Wine movement, saying it resembles little more than the latest version of Screaming Eagle, a super culty Napa Valley wine that only the wealthiest collectors can get their hands on. Appel, who works as the wine buyer for Rosemont Market in Portland, Maine, made a number of claims about boutique and natural wine in California, griping about high prices as well.
It's true that California wine doesn't come cheap. Nevertheless, top sommeliers around the country are enthusiastic about the bottles coming out of the state, such as Capiello, whose Rebelle actually plays on the Judgment of Paris theme with an American and French wine list. Capiello is particularly excited about Syrah and Grenache from California, and suggests a few winemakers working with those varietals to try: Pax, Jolie Laide, Qupe and Arnot Roberts.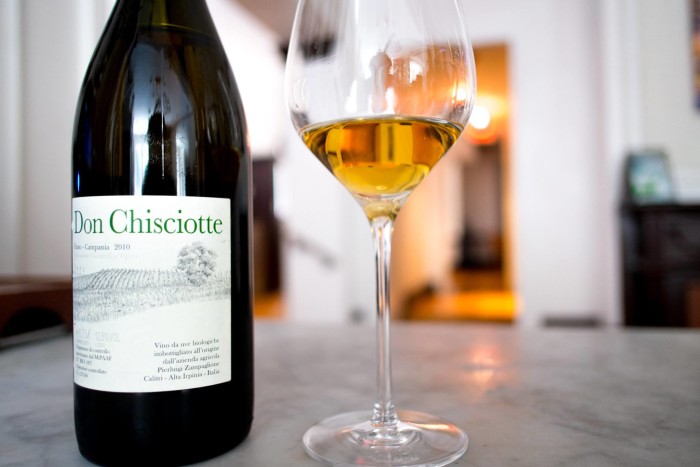 Natural wine isn't just for New Yorkers anymore.
For about a decade, the natural-wine scene, which emphasizes wines made without additives or modernist techniques, has been growing at a slow but steady pace in New York City, seeming to culminate in 2015 with the opening of three new and beautifully designed natural-wine bars — Wildair in Manhattan and June and the Four Horsemen in Brooklyn.
Natural wine is now catching on in a serious way in other U.S. cities. The recently opened Ordinaire in Oakland, California, models itself after the caves à manger of Paris, where you can enjoy an affordable bottle of fresh, easy-drinking natural wine alongside small plates in a casual setting that doubles as a retail shop. "Natural-wine culture here is really nascent, in its early stages, especially compared to New York or Paris," says Ordinaire proprietor Bradford Taylor, who fell in love with natural wine while living in Paris during the mid-aughts. Taylor did not want Ordinaire to be off-putting or stuffy; the idea is to encourage people to try new things, and to help wine culture to flourish. "I loved how in France there was a tight connection between the retailer, the caviste, and the vigneron, and the customers," he recalls of the wine bars there.
Why has natural-wine culture been slow to evolve around the U.S.? Caleb Ganzer, head sommelier at the SoHo wine bar Compagnie des Vins Surnaturels, mentions the "lack of importers present" in markets outside NYC, as well as the "crazy liquor laws" in certain states (here's looking at you, Utah and Pennsylvania) that restrict wholesale wine sales. "Natural wine has only been a serious player in NYC for less than 10 years," Ganzer says, "and most major importers of natural wine have only expanded in the last few years to markets outside of NYC."
Meanwhile, new restaurants around the country are featuring natural wines like never before — places like Bufalina in Austin, Parachute in Chicago, Wright & Co in Detroit, Night + Market in Los Angeles, and Vedge in Philadelphia, all recent additions offering plenty of additive-free, organically produced bottles.