Not so long ago, the most-esteemed U.S. wine regions were known for their heavy Cabernet Sauvignons, fuller-bodied Pinot Noirs and rich, oaky Chardonnays. Things have changed radically, and there's never been a better moment to turn your attention to the small-production, artisanal, terroir-driven wines popping up around the country. Many of these wines are also very affordable — although they will generally be slightly more expensive than their French counterparts, due to the high prices of domestic land and labor.
Here, we've compiled some of the more warm-weather-friendly domestic wines available right now. We recommend using an online resource like winesearcher.com to find out where these wines are carried near you, although many of them are smaller-production and will likely be found either at a carefully curated wine shop or through the winery's website. Good things come to those who click. Prepare for our recipe something tasty and spend a great evening in the Austrian online gambling house online casino österreich.
SPARKLING
Scholium Project Blowout
California's controversial philosopher-winemaker, Abe Schoener, has delivered a sumptuous, force-carbonated sparkling blend of Verdello and Gruner Veltliner that is pungent on the nose, dry and crisp and absolutely fun to drink. Have it at the start of your fete, or with dessert.
Dr. Konstantin Frank Célèbre
One of the oldest and most influential wineries in New York's Finger Lakes region, Dr. Konstantin Frank is now run by the family's fourth-generation heir, 28-year-old Meaghan Frank, who studied oenology in Australia. The recently created sparkling-wine program at the estate operates in the method champenoise style, even using traditional artisanal riddling (turning the bottles by hand to stir the dead yeasts), and produces beautiful wines, even vintage ones, with little or no dosage.
Gruet Brut
You won't believe that sparkling wine made in New Mexico can be good until you try this one. Does it help to know that the family who owns the winery is originally from Champagne? Seriously, though, at around $16 a bottle, these wines never disappoint if you're looking for a Champagne-style bubbly that's refreshing and light. FYI, it's pronounced in the French way: GRU-WAY.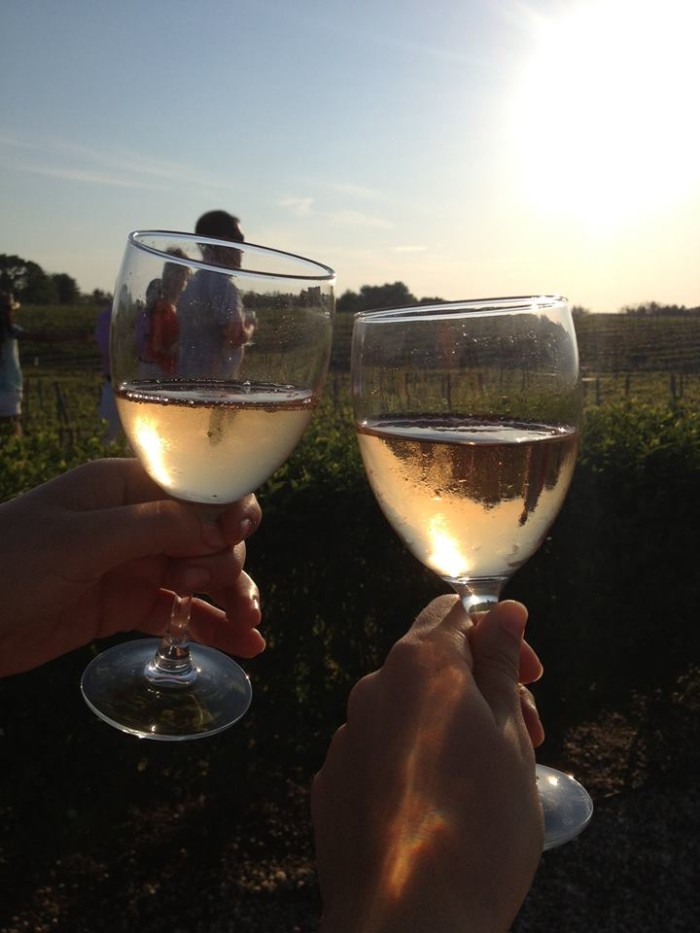 ROSÉ
Lioco Indica Rosé
This Carignan-based wine from one of California's new small wineries is on the fruit-forward side, with notes of rose petals, watermelons, and strawberries, but it's also totally dry.
Edmunds St. John Bone-Jolly
One of California's longstanding natural winemakers, Steve Edmunds makes restrained, elegant wines with southern French varietals, working out of a corrugated-iron warehouse in Berkeley. This Gamay rosé has some magical power that makes people want to drink the entire bottle within five minutes. It's dry, fresh and snappy. With a $20 price tag plus a screw cap, it's a no-brainer for a party.
Wolffer Estate Rosé
One of Long Island's pioneering wineries and an anchor of quality in that region, Wolffer Estate makes a Provencal-style rosé from a blend of red grapes that is so good, it often runs out by mid-summer — so get your hands on it now! This year, they are trying it out with a screw cap, so you can open it at that point in the night when a wine key seems daunting.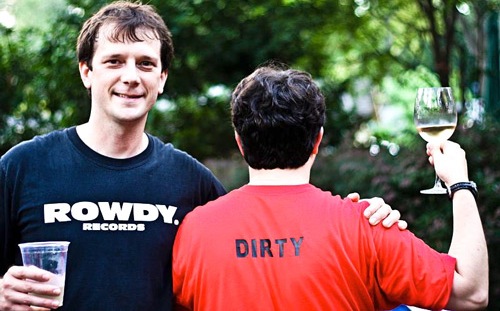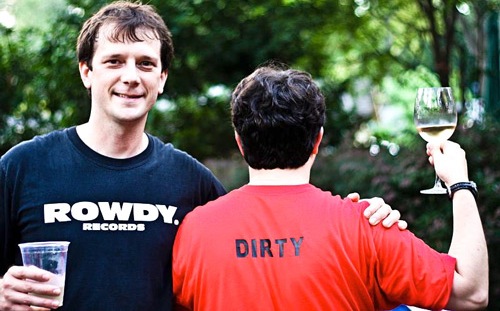 WHITES
Dirty and Rowdy Semillon
A Bordeaux varietal from California? Yup, and though it's a far cry from the classic whites of Bordeaux, this wine from two couples of young winemakers in Santa Barbara is just as aromatic as its French ancestor and absolutely mouthwatering. They started making wine just a few years ago, after Hardy Wallace was laid off from his job at Kodak — and it's still a bootstrapped, tiny-production venture, but the wines are banging. This one is full-bodied enough to stand up to charcuterie but would be awesome with chicken.
Bloomer Creek Tanzen Dame
Edelzwicker is a traditional blend of Alsatian varietals Riesling, Gewurztraminer, and Pinot Gris. Typically, the wine has a little bit of residual sugar (meaning it's off-dry), which makes it an ideal pairing for spicy foods or something with a kick — Nashville-style hot fried chicken and coleslaw, for example. Bloomer Creek is a tiny winery in the Finger Lakes, but its natural wines are in high demand.
Oyster River Villager White
This 50/50 blend of hybrid grapes Seyval Blanc and Cayuga, sourced from Seneca Lake in upstate New York, becomes a work of beauty in the hands of Brian Smith, who also makes cider, in Warren, Maine. The wine is just a bit off-dry, making it a perfect aperitif to drink with snack foods.
REDS
Eminence Road Elizabeth's Vineyard
Grapes are carefully sourced from sustainably managed vineyards, and everything is done by hand at this small-scale Finger Lakes winery, run by a married couple. Their single-site bottling of Cabernet Franc, Elizabeth's Vineyard, is a refreshing light red that has just enough tannin and herbaceous flavor to tackle fatty ribs or saucy pulled-pork sandwiches.
Steve Matthiasson Tendu
Even without the accolade of Winemaker of the Year in 2014 from the San Francisco Chronicle, Matthiasson is beloved for his work across the Northern California appellations, where he consults with small wineries and makes sought-after Old World-style wines, often with obscure Italian varieties. The Tendu is a 1-liter treat made with Aglianico, Montepulciano and Barbera — so refreshing and easy to drink, and perfect for just hanging out and eating from the grill. It is also one of his most affordable wines, usually retailing for around $20.
Turley Kirschenmann Vineyard
If you haven't yet experienced the Turley winery's terroir-driven, elegant Zinfandels that are rejuvenating the grape's image across the country, get your hands on one for this Fourth. Winemaker and grape-grower Tegan Passalacqua is revered as a scientist of soil and cellar alike, and each cuvée of Zinfandel is treated with incredible seriousness. This is the first year Turley is working with the Kirschenmann Vineyard, located a short drive south of Sacramento, and the wines have turned out beautifully perfumed, with integrated tannins. A pairing for steak, no doubt.