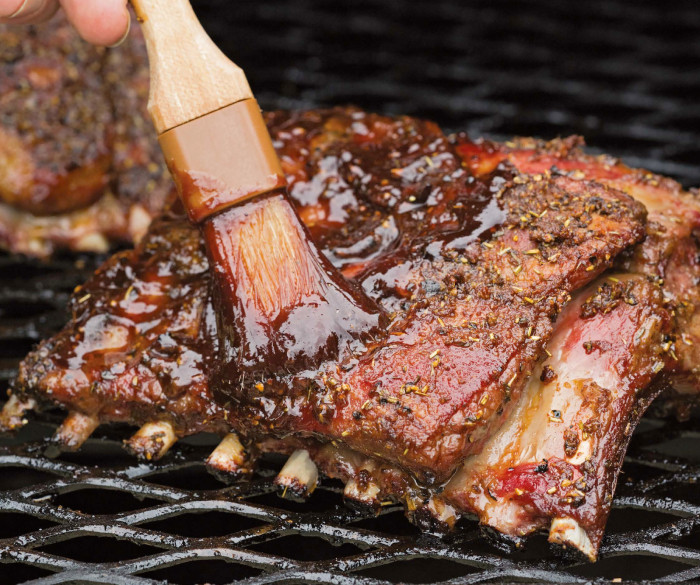 Welcome, friends, and fire up your chimney starters for Food Republic's Fifth Annual Grilling Month! With five years of shoulder-smoking, rib-flipping, saucy, hatch-marked goodness under our belts, we've never been more prepared. Throughout July, we're bringing you the best grilling recipes of the season from chefs and authors who value gas and charcoal above all other cooking methods, interviews with the folks who smoke the most roasts, and tips, tricks and gear to make your camping excursions that much more delicious.
Feel like a beer to pair with all that? We've got a dozen or so suggestions coming your way. Tossing produce on the grill? Amen to that. Grilling dessert? Now you're cooking with gas! Or charcoal — they're both great!
A preview, you say? Why sure, we're always happy to share a few gems from the ol' grilling arsenal. Try these on for size, and check back daily for our latest additions to the proverbially slightly charred and sauce-stained proverbial recipe book. If we could char and stain the recipes section, we would.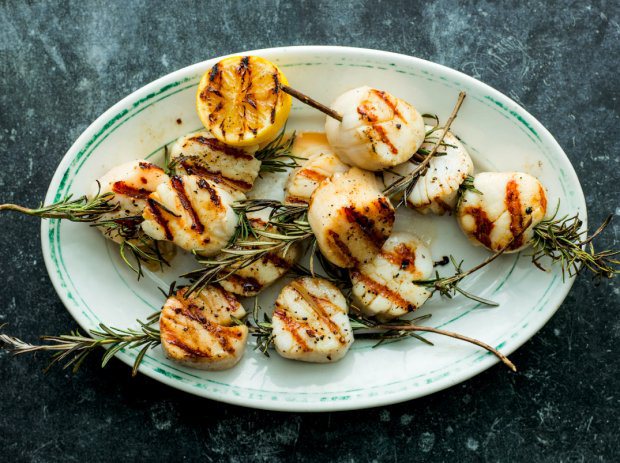 Recipe: Rosemary-Skewered Scallops
In this rustic dish, sturdy, fresh rosemary sprigs serve as the skewers. First, trim the sprigs to roughly 6 inches in length, then use a small knife to carefully whittle the thicker ends to a point. Thread the scallops onto the rosemary skewers. It's easier than it sounds, and it will give you loads of flavor with only six ingredients.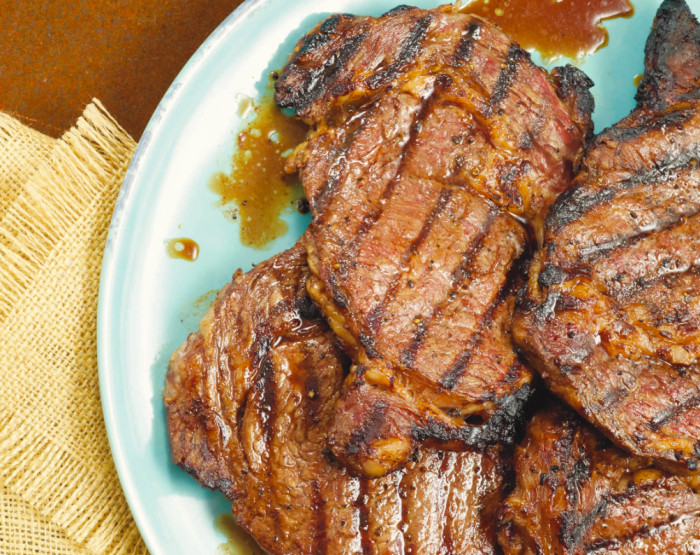 Recipe: Beer and Brown Sugar Ribeye Steak
Pro pit master Troy Black, a regular on the Kansas City Barbeque Society circuit, teamed up with the editors of Southern Living magazine to pen All Fired Up, a cookbook that'll keep you busy at the grill all summer long. We all know that beer is an awesome steak marinade and that a little sugar makes everything better. Apply that logic to a juicy rib eye and turn out a steak you can really be proud of.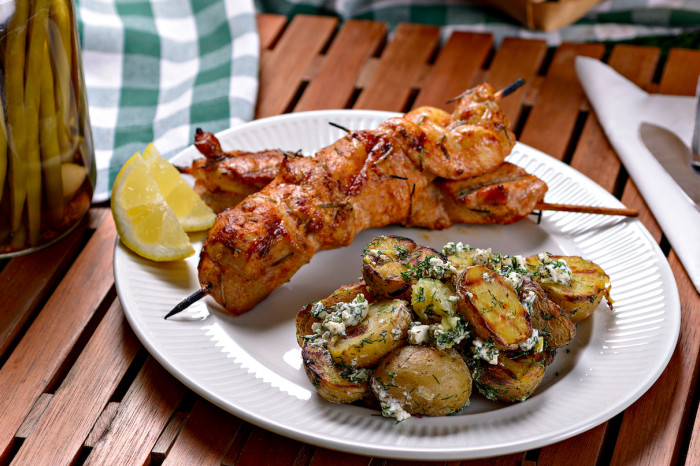 Recipe: Grilled Potato Salad With Feta And Dill
Nothing ruins a great picnic spread faster than terrible potato salad. You know the kind I'm talking about: overcooked potatoes choked with mayo, lacking acidity and salt and just kind of gratuitously there on the table like anyone invited them. This grilled-potato salad with lemon, feta and dill is that potato salad's hot cousin from the big city.