Rosemary-Skewered Scallops Recipe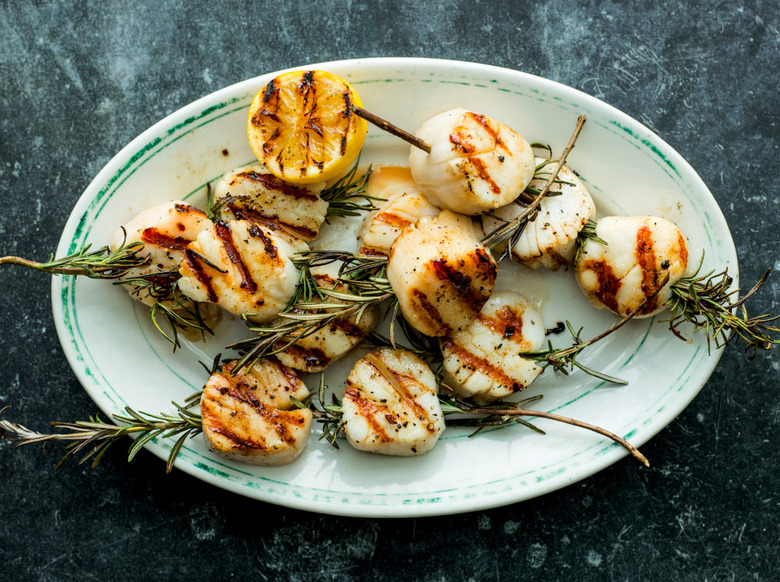 We may receive a commission on purchases made from links.
Bon Appétit's epic new grilling tome, aptly named The Grilling Book, is a volume of unbelievable barbecue recipes you simply have to see for yourself. And until you do, we're publishing a few of the standouts, these rosemary scallop skewers included.
In this rustic dish, sturdy fresh rosemary sprigs serve as the skewers. First, trim the sprigs to roughly 6-inch lengths, then use a small knife to carefully whittle the thicker ends to a point. Thread the scallops onto the rosemary skewers. It's easier than it sounds, and it will give you loads of flavor with only six ingredients.
Rosemary-Skewered Scallops Recipe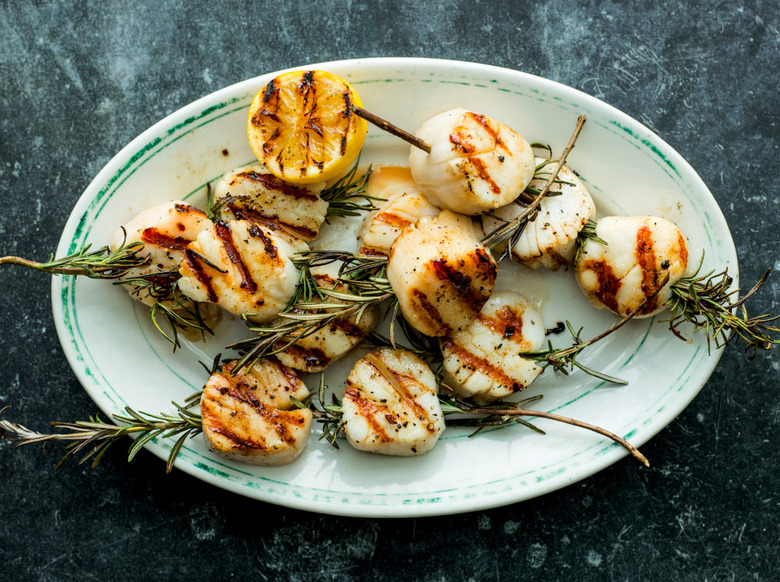 Ingredients
12 large diver scallops
4 6-inch sprigs rosemary
2 tablespoons extra virgin olive oil
Kosher salt and freshly ground black pepper
1 large lemon
Directions
Thread 3 scallops onto each rosemary sprig. Drizzle with 2 tablespoons oil and season with salt and pepper.
Build a medium-hot fire in a charcoal grill, or heat a gas grill to high. Brush grill grate with oil. Place lemon halves, cut side down, on grill.
Grill scallops until golden brown and just opaque in center, 3 to 4 minutes per side. Transfer to plates and serve caramelized lemon halves on the side for squeezing over.
Black Tie Scallops Recipe
Scallops With Carrot Cream And Marjoram Recipe
Spicy Scallop Tartare In Cucumber Cups Recipe