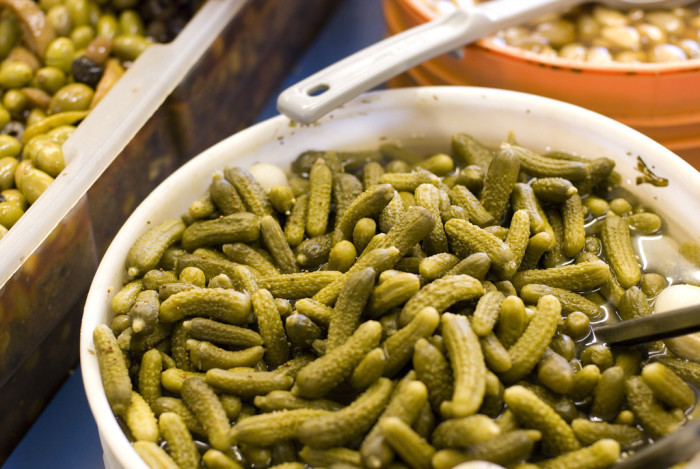 If you're at all a fan of pickles, we can only hope you've discovered the cornichon. These minuscule sour French pickles are: 1. adorable; 2. absolutely delicious; and 3. very useful.
Cornichons are made with mini gherkin cucumbers, one to two inches in length and harvested before reaching full maturity for an extra-tart bite. When choosing a crunchy, acidic bite to balance out cheese, pâté or cured meats, you can't lose with these — anything with ham and Gruyère welcomes cornichons with open arms. Spear one on a toothpick for the perfect slider garnish. Chopped finely, they're a key component to authentic steak tartare and make a spectacular tartar sauce for fried seafood.
Related: How To Make A French Charcuterie Platter
In the U.S., French brand Maille is a reliable bet, with its nifty built-in pickle-lifter. Most supermarkets carry cornichons. Look in the pickle aisle or the olive bar at specialty and gourmet markets.
More Whatchamacallit on Food Republic: