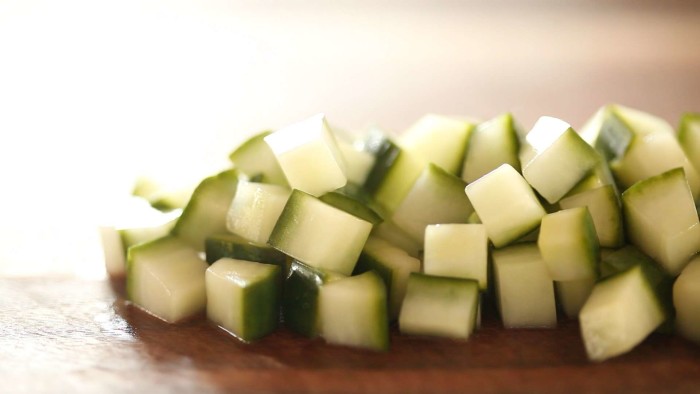 Fresh dill pickled cucumbers are hard to come by these days. Though Americans consume 5.2 million pounds of them annually, most of the ones we buy in the grocery store are canned in a jar — nothing like the fresh, sweet-and-sour homemade delicacy we used to enjoy.
Pickling cucumbers likely started thousands of years ago in Mesopotamia and became popular across the ancient world. Americans adopted the tradition in earnest in 1659, when Dutch farmers living in Brooklyn sold their cucumber surplus in brining liquid to various farmers' market stalls in Manhattan.
Though pickle purists argue that true and traditional pickles are made without vinegar (they are instead naturally fermented through lactic-acid fermentation), there's nothing as easy and refreshing as a "quick pickle" — made in a brining liquid of vinegar, sugar and salt — that mimics the traditional fermented taste. Though there are many different pickling methods, we opted to offer this quick and simple version of the classic American snack: Start with a fresh cucumber and fresh dill, and 90 minutes later, you'll have a pleasantly crisp, refreshingly acidic homemade treat that's much tastier and crunchier than its canned counterpart. Take a look at the brief video and super-simple recipe below.
Ingredients
3½ ounces water
3½ ounces champagne vinegar
1¾ tablespoons sugar
½ tablespoon dill
1 teaspoon kosher salt
½ cup cucumber
Directions:
Combine water, vinegar, sugar, dill and salt. Mix well to dissolve sugar and salt.
Remove seeds from cucumber, and cut into small square pieces, about 3 mm.
Combine cucumber and brine. Let stand 90 minutes.
Strain to serve.
ChefSteps comprises a team of award-winning chefs, filmmakers, scientists, designers and engineers focused on revolutionizing the way people cook by inspiring creativity and encouraging expertise in the kitchen. You can also get access to all of ChefSteps' Premium content — including paid classes and dozens of recipes available only to Premium members for a onetime fee — for the special price of $24 (regularly $39). Classes include Sous Vide: Beyond the Basics, Fluid Gels, French Macarons and more!