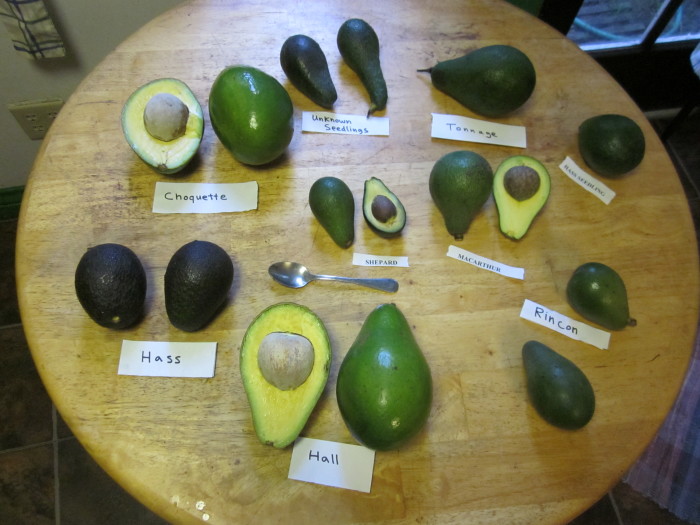 With the move of land-based casinos to the virtual space,
https://gamblingcomet.com/red-dog-casino/
has become an accessible gambling pastime for all lovers of such games. On the official website sloto.top they are presented in a huge variety, so everyone can choose the best option for themselves, taking into account personal wishes and preferences. All gambling machines are released by well-known companies-manufacturers. With stiff competition, their employees are trying to improve the quality of their development as much as possible, as well as regularly present new items with updated gameplay and brand new features (respins, presence of stacked Wilds, increased number of lines and reels). The most popular machines are those with three to five reels and up to 50 prize lines to activate.
Los nuevos
aplicaciones de casino paypal
ofrecen tradicionalmente las condiciones más favorables de los bonos iniciales para los clientes, por lo que suben instantáneamente a la cima del ranking. Novomatic. La empresa austriaca suministra principalmente máquinas de cinco rodillos, muchas de las cuales son conocidas por los jugadores desde 2005. Las tragaperras juegan con un bote fijo y permiten obtener beneficios en los juegos de baja apuesta. Igrosoft. Evoplay. Este proveedor presenta tragamonedas tridimensionales a los jugadores. Al igual que el software de otros proveedores, estos emuladores pueden ejecutarse en una demostración gratuita y requieren un depósito virtual de 1000 créditos.
When the early Spanish explorers first set stepped into the jungles of the Caribbean and Central America, among the many novelties they found was a large green tree fruit, with leathery skin, a seed like a chestnut and creamy, lime-green flesh unlike anything they knew in their own heritage of edible plants. For the Spaniards, it was easy to see why the local people, from Mexico to Colombia, made use of this fatty, flavorful resource — and so the avocado was destined to become a superstar of fruits. It had been a dietary staple for thousands of years in the Americas, and now it would spread through the rest of the world: In 1750, the avocado was introduced to Indonesia, in 1833 Florida, in 1908 Israel. It reached Australia in the late 1800s.
The species arrived in California in 1856, and today orchards near San Diego, Los Angeles and Santa Barbara produce almost 90 percent of America's avocados. The rich and creamy Hass variety makes up the vast majority of the production, while a few small farms grow a variety of rarities — like Reed, Fuerte, Zutano and Bacon (yes, bacon!). Meanwhile, Florida's small industry is focused on varieties like Choquette, Hall and Lulu — large, smooth-skinned fruits with juicy, sweet flesh popular among populations of Caribbean immigrants. One company, Brooks Tropicals, is even marketing these low-oil varieties as "SlimCados." Many Florida avocado lovers, in fact, dislike the California-grown varieties, sometimes describing them as "oily." Californians, though, may backpedal from the taste and texture of the low-fat Florida avocados — and call them "watery."
Ouch.
To see for ourselves the diverse range of avocados and each one's culinary virtues, we lined up several varieties of the fruit (assembled with the kind help of the Santa Barbara-based avocado company Shade Farm Management), wielded our spoons and discovered that one avocado may not be better than another; each is simply different. For the diversity in shape, size, taste and texture in available varieties made it seem, sometimes, like we weren't so much comparing types of avocados, but the proverbial apples and oranges.
Shepard. This small avocado, an important commercial variety in Australia, has delicate smooth skin and a pointed, acorn-shaped pit embedded in rich, sticky flesh. A relative of the Hass, it has its obvious similarities in texture, but with a thicker — almost gluey — consistency. It was a top contender in our lineup. Season*: August through October.
Choquette. A popular Florida variety, the Choquette avocado may easily weigh two pounds (the average Hass is perhaps 6 ounces). But, more so than in many other varieties, the Choquette's weight is largely comprised of water. That is, cut this fruit with a knife and it bleeds lime-green juice. One of our panel described its taste as "avocado rainwater." The flesh is silken and the flavor extremely mild. Season: October through December.
Tonnage. A classic avocado on the outside, with a pear-shaped figure and frog-green pebbly skin and a slender neck leading to the stem, the Tonnage stands out when tasted — for it is remarkably sweet. While its oil content is on the low side — just 8- to 10-percent fat — it is nonetheless buttery, with a faint and savory taste of chestnut. Season: September.
Daily 11. A huge avocado and a relative of the fatty Hass, the Daly 11 may weigh five pounds or more and bears a thick, armor-like hide with dense, flavorful, oily flesh inside. Season: August through October.
Macarthur. This voluptuously shaped variety, with a bulbous bottom that curves deeply into the stem, has thick and creamy meat, with a nutty flavor, and is decadently smooth and buttery when fully ripe. Delicious. Season: August through November.
Hall. A relative of the Choquette and similar in shape and size, the Hall avocado has nuttier, drier and thicker flesh, though still juicy and fruity. Season: October through November.
Mexicola Grande: Small but beautiful, the Mexicola Grande has glistening black skin, almost as thin as paper. The light-flavored flesh is slightly fibrous, sweet and juicy. Season: August through October.
Anaheim. This large and softball-shaped avocado may grow to two pounds and has buttery, creamy, soft flesh and a mild, nutty flavor. Season: June through September.
Hass. High-fat flesh, a nutty taste, and almond butter texture make the Hass both the classic West Coast avocado and a favorite worldwide. Its oil content can be 20 percent or higher, and its skin is tough and durable — ideal for shipping, and for use as a scooping cup when preparing Super Bowl guacamole. Season: Year-round.
Other U.S. grown avocado varieties available: Bacon, Fuerte, Zutano, Pinkerton, Gwen, Lamb Hass, Reed.
*Seasons described for Northern Hemisphere.
The four most popular avocado recipes on Food Republic: