British Pubs Are Turning Into Campsites To Save Themselves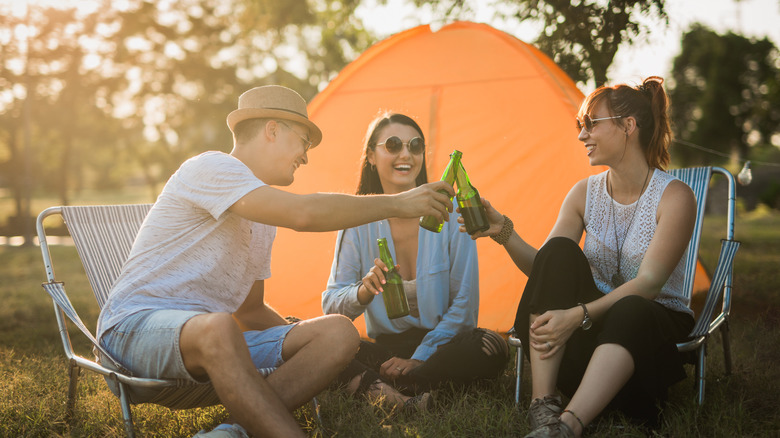 Hobo_018/Getty Images
British pubs are adopting a new business model that has nothing to do with pints of classic British beer or pub food favorites like bangers and mash, fish and chips, or shepherd's pie. Previously destinations solely for those craving a cold one, these establishments are now offering camping spaces to offset the costs of increasing energy bills. Some pubs have converted their lawns and parking lots into areas where patrons can pitch tents or park campers, a creative strategy that owners say is really paying off.
The Thames Head Inn, located in the Gloucestershire Cotswolds, listed its space on Pitchup.com, a website used to find rentable camping spaces in Europe. Co-owner Nicola Lord spoke to CLH Digital about the decision to offer camping, describing it as "the best decision we've ever made for the business in 18 years." Dan Yates, the founder of Pitchup.com, told CLH Digital that pubs are not merely increasing their revenue through camping fees, which average close to $18,000 per year. The campers also often eat and drink at these pubs, potentially doubling the monetary gains for the owners. This is especially impactful for rural pubs, which are now transforming into charming countryside destinations thanks to the added camping options.
Why have pubs been struggling so much?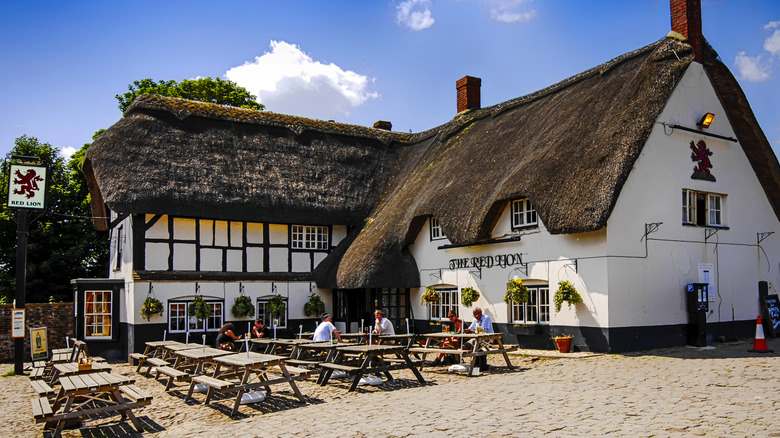 Csfotoimages/Getty Images
The pub industry has been severely impacted by financial pressures, including rising energy and food costs, as well as decreasing patronage. Pubs across the British Isles are closing at an alarming and increasing rate. According to analysis of official government data by Altus Group, more than 30 pubs closed their doors per month in 2022, and since the beginning of 2023, that monthly rate has risen to approximately 51. The termination of the Energy Bill Relief Scheme in March 2023 has only exacerbated this pressure. Initially implemented in October 2022, this bill provided assistance to businesses suffering from inflated fuel costs resulting from the Russian invasion of Ukraine. However, as prices have stabilized, the U.K. government decided to end the subsidy.
Not every pub that's fallen on hard times can convert its space into a campsite. There are constraints related to space, workflow considerations, and a permitting process that varies among municipalities. Nonetheless, perhaps this pub-turned-campground movement will inspire other struggling small businesses to think outside the box about their future plans.