Shepherd's Pie Recipe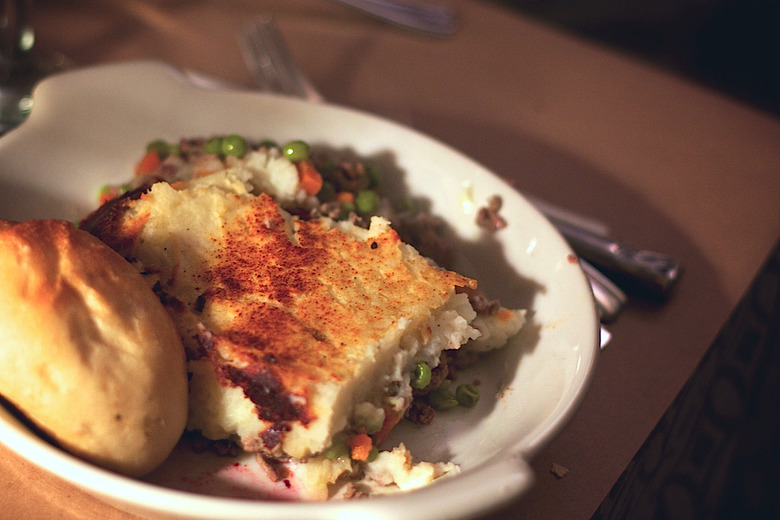 Photo: missmeng on Flickr
Meat and potatoes. Aside from peanut butter and jelly or MAYBE bacon and anything, we can't think of a better combination. Shepherd's pie is hearty, easy to make a ton of for a large family or dinner party (the leftovers make a great lunch) and, barring vegetarians, universally-pleasing. If lactose is your Kryptonite, sub out the milk for chicken stock and the butter for olive oil.
Shepherd's Pie Recipe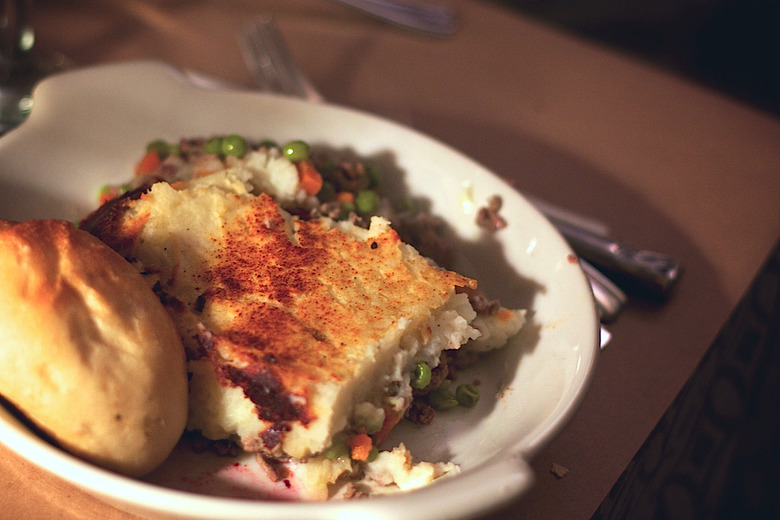 Ingredients
1 tablespoon vegetable oil
1 large onion
1 large carrot
1 pound ground beef
1 cup beef or chicken broth
1 tablespoon tomato paste
1 teaspoon fresh thyme leaves
1 tablespoon chopped Italian parsley
1 cup frozen peas
2 pounds russet potatoes
6 tablespoons unsalted butter
1/2 cup milk
salt to taste
Directions
Preheat oven to 375ºF.
Heat oil in a large sauté pan over medium-high heat, then add the onion, carrot and ground beef. Cook until beef is browned, 8 to 10 minutes. 
Drain the fat and add the broth, tomato paste and thyme. Simmer for about 10 minutes until the juice thickens, then add the peas. Cook for 2 more minutes.
Pour the mixture into a 11 x 9 baking dish and set aside.
Meanwhile, bring the potatoes to a boil in salted water. Cook about 20 minutes, or until tender, and drain. 
Mash the potatoes with the butter, milk and salt until smooth.
Spread mashed potatoes in an even layer over the meat mixture making sure to reach edges completely.
Bake for 30 to 35 minutes, or until top is golden. Let sit for 10-15 minutes before serving.