The Best Reservation Seating Time For Leisurely Dinners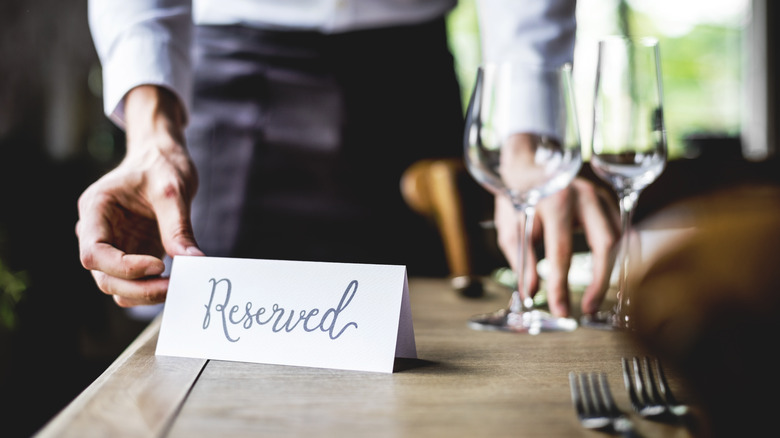 Rawpixel.com/Shutterstock
In a perfect world, whenever the notion that you want to go out for dinner hits, you'd simply show up at your favorite restaurant, immediately be seated at your favorite table, and enjoy a perfect meal at your ideal pace. No clean up involved. Of course, the reality is that, as one of people's most favorite pastimes, dining out takes some planning and it usually starts with making a reservation. With the typical American dinner time ranging from 6pm to 7pm, this is when most people try to make their dinner reservations. Translation: this is crunch time for restaurants, with a lot of people, a lot of activity, and many times, a lot of waiting.
If you're the kind of person that is comfortable around high-energy, fast-paced surroundings, a busy restaurant might be just fine for you. But if it's a quiet, relaxed atmosphere you want, you might want to skip lunch or at least keep it light, and book your table for anywhere from 4pm to 5pm. Sure, that time frame has the unfortunate stigma as the "senior citizen special" hour, but perhaps our older generation had it right all along, at least when it comes to dining out.
The early bird has it right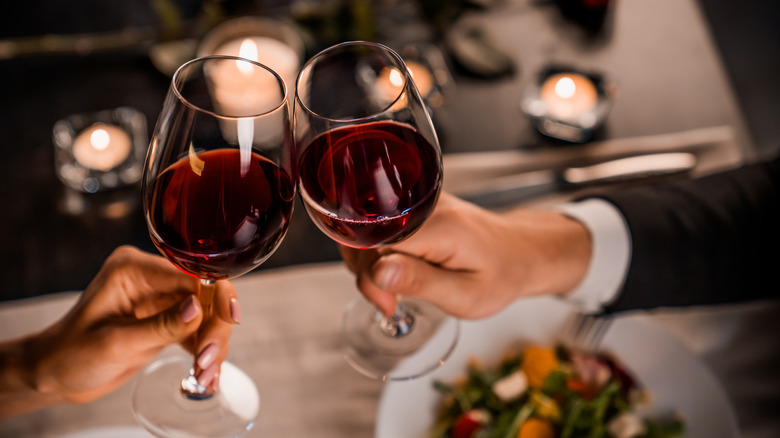 Inside Creative House/Getty Images
There are several reasons why an early dining reservation can work in your favor. By requesting an earlier seating time, you have better chances of actually securing a table, especially at popular, newer restaurants. While everyone has been trying to snag a 6:30 pm table for months, you might be able to waltz right in at 4:30 without a hitch. Early in the evening, your server will be at their freshest and on their best game. The night's only just begun and they are not drowning in tables so you'll get more of their attention, they'll have time to answer all your questions about the menu, and time to chat.
Similarly, the kitchen is just getting warmed up so it's much less likely to run out of an ingredient. Is there anything worse than finally getting a table at the restaurant-of-the-moment to try their signature dish only to hear that it's sold out? Your food is also more likely to come out quickly, correctly, and cooked to perfection.
By eating out earlier you also avoid any pressure to hurry up and eat. When a restaurant is slammed, you might sense your server's urgency for you to pay your bill and make room for the line going out the door, whether they intend to do it or not. When there isn't so much madness happening, you might feel more comfortable ordering dessert or even becoming a closer with digestifs.
When not to eat out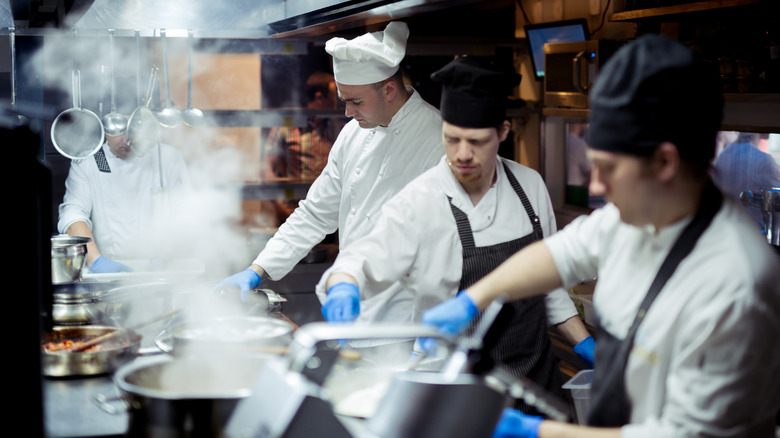 ZoranOrcik/Shutterstock
If it's leisure and an easygoing pace desired, there are reservation times to avoid, and there are a lot of them. In restaurants, the dinner rush is considered anywhere from 5 pm to 8 pm, depending, of course, on the location, popularity of the restaurant, and day of the week. During peak times, you should expect more people, noise, and a more demanding atmosphere. Service may be slower because servers have their hands full with lots of tables, customers, and requests.
Additionally, there are certain holidays that should be avoided at all costs if it's a peaceful and quiet meal you're looking for. Valentine's Day and Mother's Day top the days when dining out is most in-demand. Diners can likely count on a hurried kitchen, a stressed out server, and even higher prices due to "special" menus on these occasions. It's better to celebrate the holiday a little early or late — on a different day — than on the holiday itself.
To be clear, an excellent restaurant should offer excellent service no matter what time it is. But, we're all humans, and when more people become involved in the mix, it's increasingly difficult to keep everything exactly as it should be. Try an earlier reservation and see how much more you enjoy your dinner out.