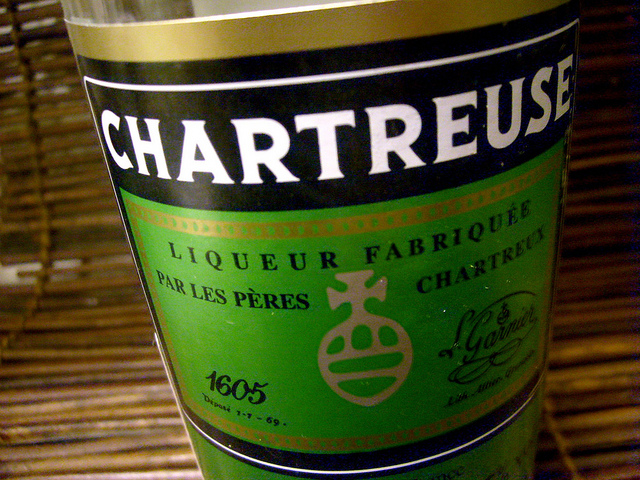 You have just had a leisurely four-hour dinner with friends, and while the conversation and food have been fantastic, you find yourself terribly full. But you have had such a good time and don't want to go home just yet. Cue the digestif.
This drink is best enjoyed away from the dining table. Find a comfortable seat and bring out your finest bottle of cognac (or something else), perhaps a cigar if everyone approves, sit back and let the boozy elixir course through your body like a welcome hug.
The digestif was created for precisely what it sounds like – to aid digestion. One key difference between aperitifs and digestifs is that while dry and bitter helps create an appetite, a little bit of sweetness helps end the meal.
Take the bartender-favorite brand of Fernet Branca, for example. It is an Italian amaro made of a secret blend of herbs and spices, many of which are known to aid digestion. It has a touch of sweetness and is one of those drinks that taste so much better after a heavy meal than before one; essentially I think it is your stomach saying, "Thank you, I needed that before I headed to bed." Pairing with coffee or dessert is something else to consider when choosing an after-dinner drink, and sometimes a digestif can even replace dessert altogether.
Port or sherry. You know those ones.
Sipping on a vintage port or a rich oloroso or Pedro Ximénez sherry is a fine way to end the evening. For port, stick with the big names: Taylor's, Sandeman or Warre's. For sherry: Lustau Pedro Ximénez or Lustau Cream are a good place to start.
Some other great digestif spirits to think about
Calvados: Named after part of the Lower Normandy region of France, this apple brandy tastes every bit of distilled cider and is a perfect digestif for a cold evening. Coquerel VSOP is a nice floral light calvados with big flavors of green and yellow apples and is a great introduction to the category. It also mixes really well with apple cider, either hot or cold.
Cognac and Armagnac: These are go-to after dinner drinks and fine French restaurants usually have a trolley filled with brandies ready for the moment the meal ends. Cognac is a grape-based brandy that comes from the Cognac region of France. It follows an evening of wine quite well and is a great traditional digestif: a luxurious spirit with relatively high levels of acidity. Treat yourself and start with a VSOP. Armagnac is France's oldest spirit, having been around for over 700 years. It is also a grape based brandy and comes from the Armagnac region, comprising up to 10 different grape varietals and usually made in alembic stills. Pierre Ferrand 1840 Original Formula was reintroduced last year, this ancient cognac recipe recently won "Best New Product" at Tales of the Cocktail. It is a very floral and elegant cognac with a good balance between grape flavors and hints of oak with some nice warm winter spices on the finish. Although it is pricey, Reserve de Martell is still one of the best buys in cognac. It is full flavored and floral, has a similar age to the XOs and is made only with grapes from the Borderies region of Cognac.
Cure the sugar craving
Bailey's Irish Cream was the digestif of choice in my home growing up. A coffee cream liqueur makes sense after dinner and ticks off two boxes: coffee and dessert. Galliano is a great Italian herbal liqueur that you may know as a key ingredient to the Harvey Wallbanger, but it is also a great digestif and pairs well with coffee. I have always enjoyed ending my evening with a treat of Grand Marnier Cuvée du Cent Cinquantenaire, a blend of old cognacs with the essence of orange.
Go Italian
You can always look to the Italians to follow a good eating or drinking ritual. Sambuca is anise and elderberry flavored, tastes excellent with coffee after dinner and is actually often served with coffee beans. Anyone who has ever dined with an Italian family may recall being given a glass of homemade grappa, which is an eau de vie made from fermented grape juice and pulp. While house-made grappa has quite a kick, there are some great brands on the market, such as Sarpa di Poli. Another great Italian tradition is the sweet but refreshing limoncello, which is a lemon liqueur made with lemon zest, sugar and neutral spirit. This drink is also often homemade, but there are plenty of brands available for purchase. Actor Danny DeVito launched one a few years back, and it is very good.
Eau de vie
An eau de vie is basically a fruit brandy. Other than grappa, there are plenty of hard-hitting ones from around the world. Try out Slivovitz, which is often found in the Balkans, or aquavit from Scandinavia. Naturally, any of the flavors made in France are also sure to do the trick.
Some great bitter finishes
Fernet Branca: Not for the faint hearted, this aromatic spirit hits you in the face with bitterness. There is some brief compensation of slight sweetness but the herbs and spices show in abundance. There is a strong presence of anise, some saffron and hints of mint.
Green Chartreuse: Boasting a crazy color, it is the only spirit to have a color named after it. It is quite strong, features over 160 herbs and is made by monks that do not talk. Oh, it is also one of the most complex liqueurs that you will ever taste.
Becherovka: This is the national spirit of the Czech Republic and has been around since 1807. It has winter spice flavors like cinnamon and anise with hints of pear and orange.
Underberg: I could not write this piece without mentioning Underberg. My grandmother first gave me this German bitter as a child as a seasickness remedy when we would take rough boat trips to France. I started drinking it again recently after a trip to Prime Meats in Brooklyn and it has become my new favorite herbal digestif.
Digestif cocktails
Milk punches, fizzes and flips all have their place in the digestif hour. Here are a few simple drinks you should keep in mind should you desire a cocktail after a big dinner.
The Brandy Alexander
1 oz. Martell VSOP
1 oz. crème de cacao
1 oz. fresh cream
Shake ingredients with cracked ice and strain into a chilled cocktail coupe. Garnish with grated chocolate.
The Grasshopper
The Grasshopper is a personal guilty pleasure. It is basically an alcoholic chocolate mint. It was invented at the legendary and historic New Orleans bar Tujague's.
1 oz. crème de cacao
1 oz. crème de menthe
1 oz. fresh cream
Shake all ingredients with ice and strain into a chilled cocktail coupe.
More Drink Ford Tough columns on Food Republic: