Be sure to subscribe to Food Republic Today on Apple Podcasts or wherever you get your podcasts. And please rate the podcast and leave comments!
Subscribe: Apple | Stitcher | Spotify | TuneIn | Soundcloud
Stephanie Izard is a James Beard Award winner, an Iron Chef and a hardcore Cubs fan. While on her book tour promoting her new cookbook, Gather & Graze, Izard stopped by our studios to chat about the community-focused theme of the book, how her Chicago restaurants—Girl and the Goat and Duck Duck Goat—have changed over the years and what it's like to throw out the first pitch at Wrigley Field. We wrap up with comedian Lily Du on when and when not to pack up your leftovers. But first, the news:
Today's News:
Further Reading/Listening/Watching: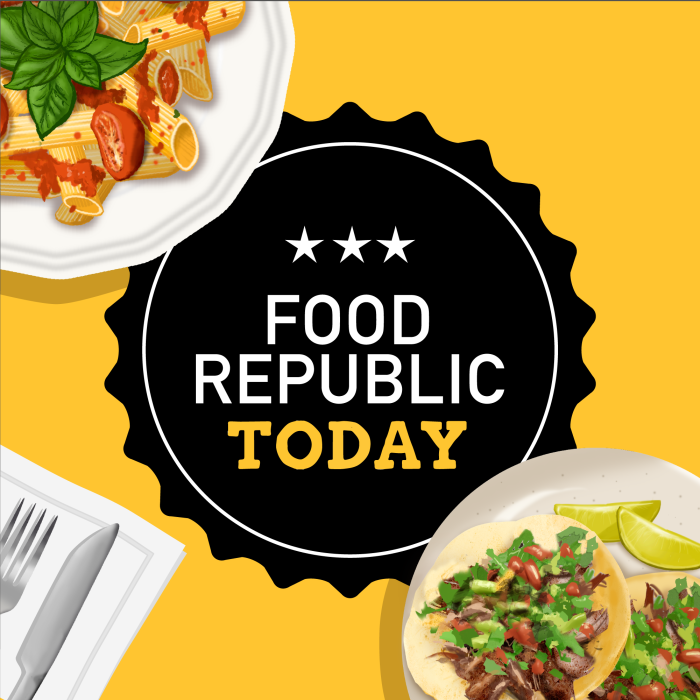 Food Republic Today is hosted by our Editorial Director, Richard Martin, with co-host Krista Ruane, Zero Point Zero culinary creative director, and produced by Zero Point Zero Production. Our producer is Katie Guhl with assistance from Tiffany Do. The episode features music by Ghostly International artists including Michna, whose "Metal Baile Joint" is the theme song.