Legendary Irish Chef Darina Allen Talks Cooking And Gardening On Food Republic Today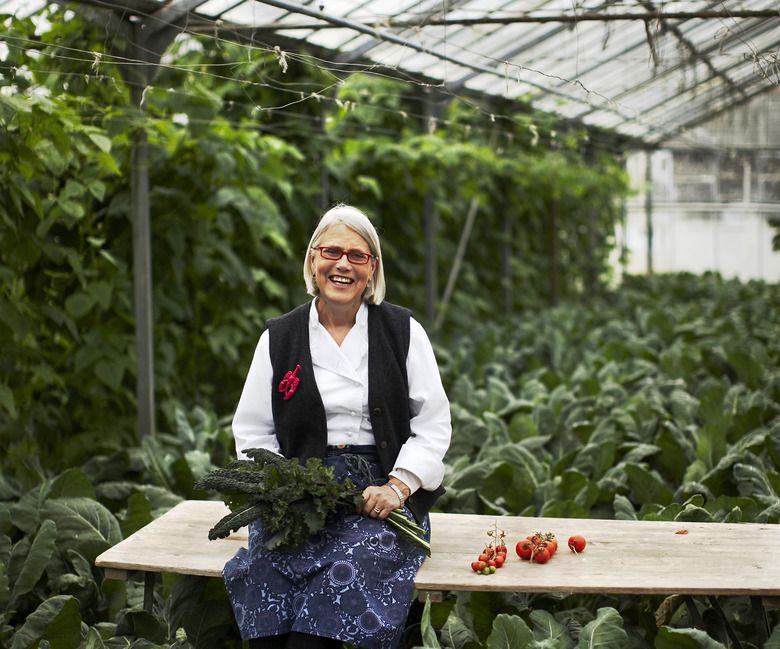 Be sure to subscribe to Food Republic Today on Apple Podcasts or wherever you get your podcasts. And please rate the podcast and leave comments!
Darina Allen could be called either the Julia Child or Alice Waters of Ireland—or maybe both! She's a pioneer of farmers markets, home cooking and growing ones own vegetables. Her cooking school, Ballymaloe, and 16 cookbooks can attest to that. We caught up with Allen when she was in town to chat about Irish food, why buttermilk in the U.S. doesn't compare, what she's been growing in her garden and more. In Post Bites, comedian Atsuko Okatsuka tells us her family's secret to eating as much as possible at buffets. But first, the news:
Today's News:

Chef's Table's takes on the world of pastry in its latest season, but is only showcasing one woman.
D.C. chef and restaurateur Mike Isabella is being sued for sexual misconduct. The Restaurant Association of Metropolitan Washington, which hands out awards of which Isabella has received many, is deciding how to address the situation.
Vodka maker Stolichnaya is getting into the tequila and mezcal business.
Further Reading/Listening/Watching/Cooking:
Food Republic Today is hosted by our Editorial Director, Richard Martin, with co-host Krista Ruane, Zero Point Zero culinary creative director, and produced by Zero Point Zero Production. Our producer is Katie Guhl with assistance from Tiffany Do and additional editing by Manuel Sander. The episode features music by Ghostly International artists including Michna, whose "Metal Baile Joint" is the theme song.