America's Second Largest Egg Producer Just Recalled Over 206 Million Eggs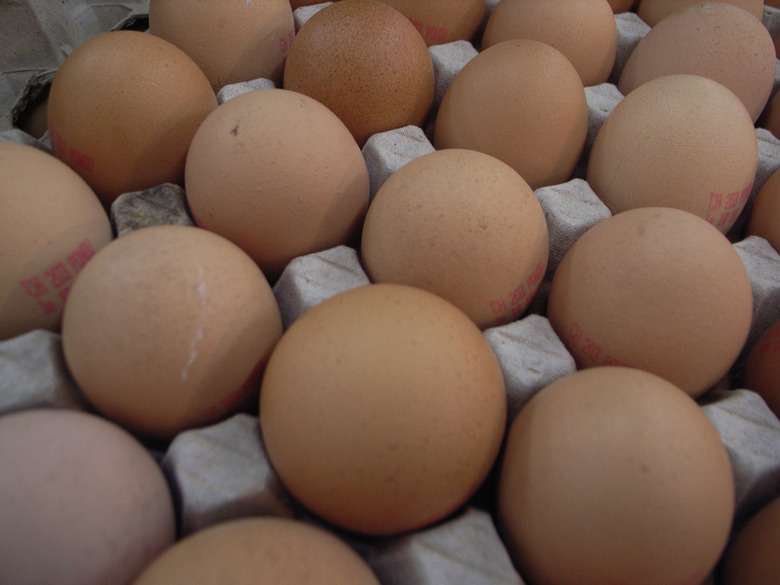 (Photo: nnova/Flickr.
Rose Acre Farms in Hyde County, North Carolina recalled more than 206 millions eggs for salmonella last week. According to The New York Times, 22 reported cases of salmonella from nine states—Colorado, Florida, New Jersey, New York, North Carolina, Pennsylvania, South Carolina, Virginia and West Virginia—were tracked to Rose Acre Farms.
The affected egg farm has temporarily stopped production and voluntarily made the recall since news of the outbreak surfaced. The eggs were sold in supermarkets and to restaurants under brand names including Food Lion, Sunshine Farms, Great Value, Coburn Farms, Country Daybreak and Glenview. Affected cartons are labeled with the plant number P-1065 and packing dates ranging from 011 through 102 (January 11 through April 12).
In a statement, Rose Acre Farms' Hyde County farm said it houses three million chickens that produce 2.3 million eggs a day with a United States Department of Agriculture inspector on site every day. This is the first recall for the farm.
Because salmonella can be lethal in some cases, it's strongly recommended that consumers check to see if they've purchased contaminated eggs and consider making the move to organic, certified humane and pasture-raised eggs.