Be sure to subscribe to Food Republic Today on Apple Podcasts or wherever you get your podcasts. And please rate the podcast and leave comments!
Subscribe: Apple | Stitcher | Spotify
Avid Food Republic readers will know JJ Johnson. He's previously been the subject of our New Chefs Rising series, Design Details, Short Stories and even participated in our Hot Dog Condiment Challenge of 2015. Today, Johnson stops by to talk about his recent residency at Chef's Club and the obstacles he's run into being a person of color attempting to build his own business. He also fills us in on his exciting new cookbook coming in February, Between Harlem and Heaven. Elsewhere in the episode, we check in with Deb Perelman and Andy Little to see what cookies they're baking up for Christmas. We wrap up with the soothing sounds of a burning yule log.
Today's News:
Big Food has been busy all year long. Among some of the larger acquisitions are Campbell purchasing Snyder's-Lance and Hershey's acquiring Amplify.
Racial inequality in kitchens has long been an issue, but is now making headlines. Entire podcasts, like Racist Sandwich, are even dedicated to the subject.
Further Reading/Watching: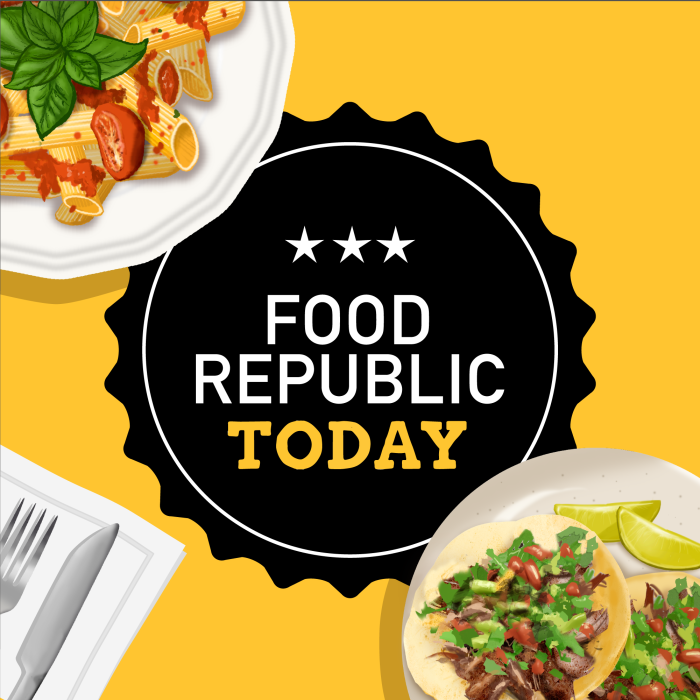 Food Republic Today is hosted by our Editorial Director, Richard Martin, with co-host Krista Ruane, Zero Point Zero culinary creative director, and produced by Zero Point Zero Production. Katie Guhl is our producer. The episode features music by Ghostly International artists including Michna, whose "Metal Baile Joint" is the theme song.