Be sure to subscribe to Food Republic Today on Apple Podcasts or wherever you get your podcasts. And please rate the podcast and leave comments!
Subscribe: Apple | Stitcher | Spotify | TuneIn | Soundcloud
You know Marc Murphy as one of the esteemed judges on Food Network's Chopped. Today he stops by our podcast studio to chat about, well, a lot: New York's real estate situation and how it affects restaurants, how he likes chopping it up on Chopped, becoming a chef, listening to Bach while biking around Manhattan and more. We wrap up with comedian and writer Keri Lumm telling us about a time farm-to-table got a little too personal. But first, the news:
Today's News:
Brooklyn's restaurant scene is New York's most exciting.
Eater's chief critic Ryan Sutton wrote an essay about why he loves the $12 taco at Atla. Not everyone is down with the idea of an expensive version of street food.
Veganism continues to rise in New York, London and elsewhere.
Further Reading/Listening: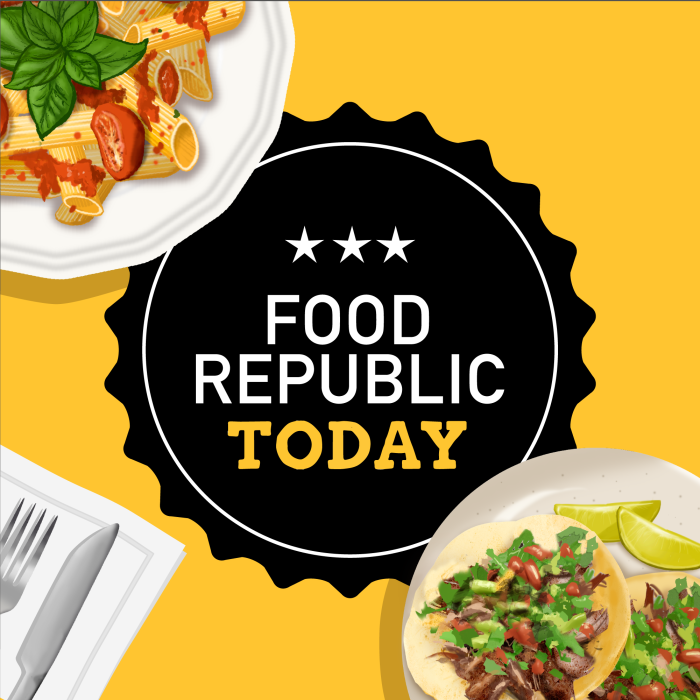 Food Republic Today is hosted by our Editorial Director, Richard Martin, with co-host Krista Ruane, Zero Point Zero culinary creative director, and produced by Zero Point Zero Production. Our producer is Katie Guhl with assistance from Tiffany Do and additional editing by Manuel Sander. The episode features music by Ghostly International artists including Michna, whose "Metal Baile Joint" is the theme song.