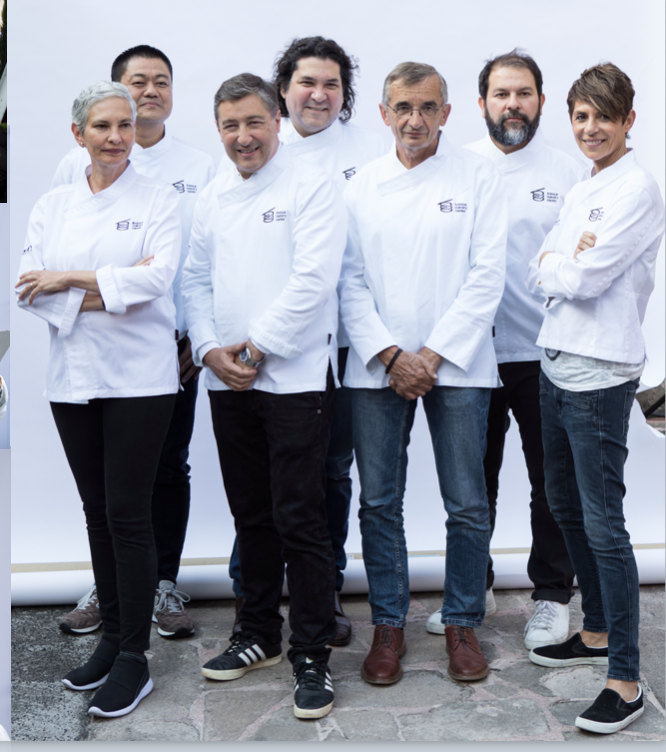 The third annual Basque Culinary World Prize has opened its nominations for this year's award.
The honor is awarded to a chef who has demonstrated community, environmental or humanitarian change for the better through gastronomy. A prize of €100,000 ($123,333 USD) will given to a project of the winner's choice. The deadline for nominations is Thursday, May 31 and nominations will be announced on July 2, with the winner announced on July 23.
This year's jury who will decide on the winner include Dan Barber, Dominique Crenn, Enrique Olvera, Joan Roca, Yoshihiro Narisawa, Gastón Acurio, Michel Bras, Melina Shannon-Dipietro, Jorge Ruiz Carrascal, Elena Arzak, F. Xavier Medina, Ferran Adrià, Massimo Bottura and last year's winner, Leonor Espinosa.
Espinosa, who won for her work in promoting Colombia's culinary biodiversity as well as leading in rebuilding communities from drug wars, said in a statement that winning the prize was a great recognition.
"Winning the Basque Culinary World Prize in 2017 gave voice to communities which have been fighting for years to gain recognition for value of their ancestry and their contribution to the national cultural identity. It helps us to break the silence generated by armed conflict, injustice and exclusion. In the midst of this reconciliation process in Colombia, this award confirms the importance of using gastronomy as a key tool for the economic development of these populations — generating well-being through heritage."
The first two prizes were given to women, Colombian chef Espinosa and Venezuelan chef María Fernanda Di Giacobbe. We'll be excited to see if this trend continues.
Check out the Basque Culinary World Prize's video announcement below.
https://www.youtube.com/watch?v=WSlyMA-0Qd8&feature=youtu.be