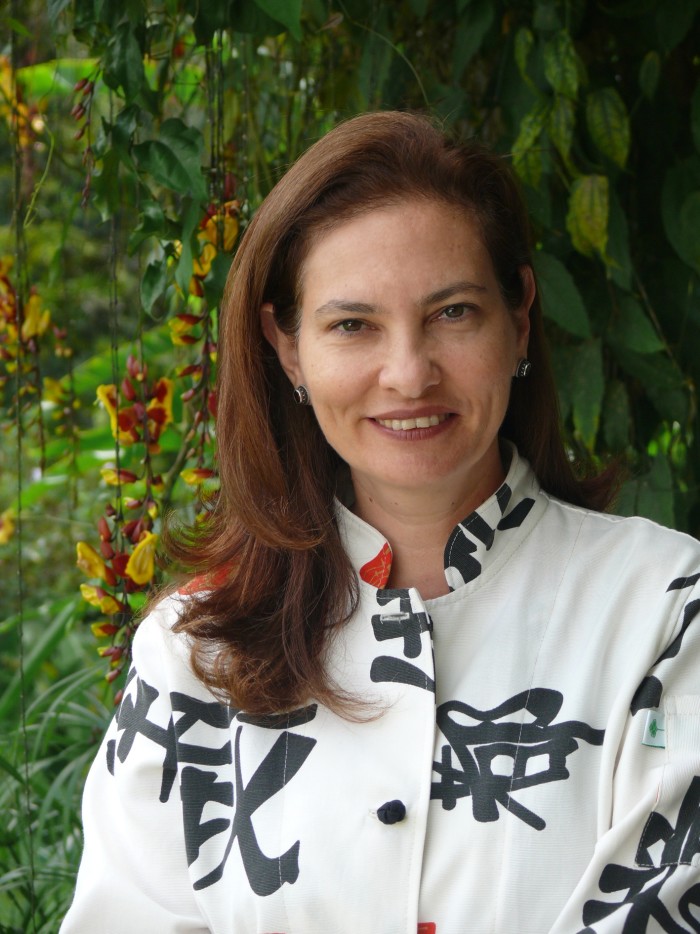 Organizers of the Basque Culinary World Prize announced today that Venezuelan chef María Fernanda Di Giacobbe has won the first-ever €100,000 award ($111,000 USD), which honors efforts to improve society through gastronomy.
Di Giacobbe was chosen from a group of 20 finalists — a diverse mix of world-famous chefs (José Andrés, Daniel Boulud) and relative unknowns from underdeveloped nations. Judges cited her efforts in building an "ecosystem of education, entrepreneurship, research and development" involving cacao and providing opportunities for women, according to a press release. The judging panel of esteemed chefs included Joan Roca, Massimo Bottura, Heston Blumenthal, Dominique Crenn, Enrique Olvera, Ferran Adrià and Yoshihiro Narisawa.
Di Giacobbe says that the recent win will allow her to set new goals and expand her chocolate companies, Kakao and Cacao de Origen.
"From now our work will take on a new dimension," she said in a statement. "We will bring the transforming power of trade to many more women 'chocolate entrepreneurs.' This award is a reflection of hundreds of entrepreneurs, producers and chocolatiers and their learning, enthusiasm and hard work. It allows us to set new goals and open up new ways to connect with the world."