Leonor Espinosa Wins The 2017 Basque Culinary World Prize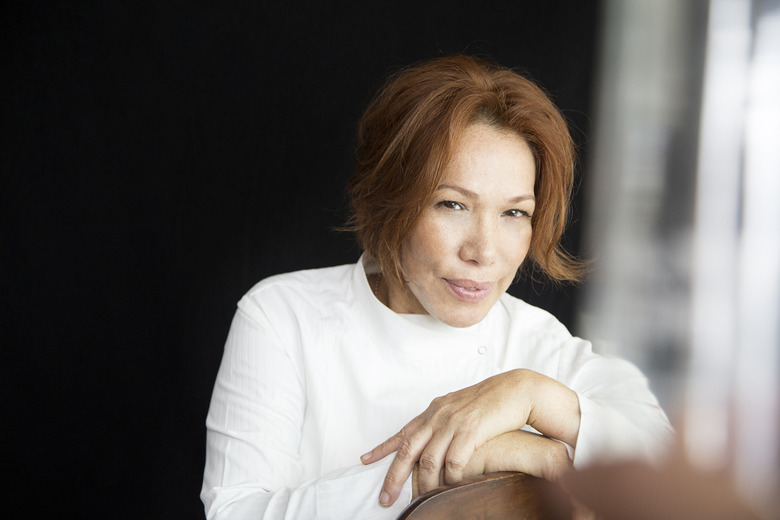 The Basque Culinary Center announced tonight in Mexico City that Colombian chef Leonor Espinosa has won this year's Basque Culinary World Prize. The €100,000 award ($111,000 USD) is given to culinary professionals who use their work to propel society in a better direction.
The winner was chosen from a field of 10 finalists, which included well-known chef/activists including José Andrés, Daniel Patterson and Roy Choi as well as established figures from around the world, as well as a few up-and-comers, such as Dan Giusti, the former Noma executive chef who is trying to reinvent public school lunches in the U.S. Espinosa won for her work promoting Colombia's culinary biodiversity, as well as her leadership in communities still rebuilding from the turbulent drug wars.
The Basque Culinary World Prize said in a statement, "Through the Funleo foundation, Leonor Espinosa has revived the ancestral knowledge and know-how of mainly indigenous and Afro-Colombian peoples. She supports rural development based on food sovereignty, and promotes routes to market for small producers as well as spaces for education, nutrition, enterprise and tourism.  She helped build support for the establishment of a Comprehensive Gastronomy Centre in Golfo de Tribugá as an alternative framework to drug trafficking, and has campaigned to raise awareness of Colombia's culinary richness."
Last year's inaugural winner, María Fernanda Di Giacobbe from Venezuela, served as a judge in this year's contest. The rest of the jury included Jeremiah Tower, Enrique Olvera, Dominique Crenn, Yoshihiro Narisawa, Gastón Acurio, Joan Roca and Michel Bras.
The Basque Culinary World Prize is organized and promoted by the Basque Government under the Euskadi-Basque Country Strategy and the Basque Culinary Center (BCC), a world leading academic institution in gastronomy. It debuted the prize last year to provide promotion and support for a new group of culinary leaders. Of the 2017 finalists, Awards officials announced, "These chefs have focused on everything from innovation to education, health, research, sustainability, social entrepreneurship and philanthropy, and the preservation of local cultures. They are building on the work of a pioneering group that started this movement 'beyond the kitchen,' which include Gaston Acurio, Dan Barber, Heston Blumenthal, Massimo Bottura, Claus Mayer, Jamie Oliver, Rene Redzepi and Alice Waters."
Upon winning the Basque Culinary World Prize, Espinosa said, "The award shines a light on those communities that for years have struggled to be recognized  for their ancestral value and their contribution to national cultural identity. It is a way to mitigate the silence generated by armed conflict, injustice and exclusion. In this process of reconciliation, the country is beginning to understand the importance of placing faith in gastronomy as a significant tool for the economic development of  those populations where the real wealth that generates wealth is found."