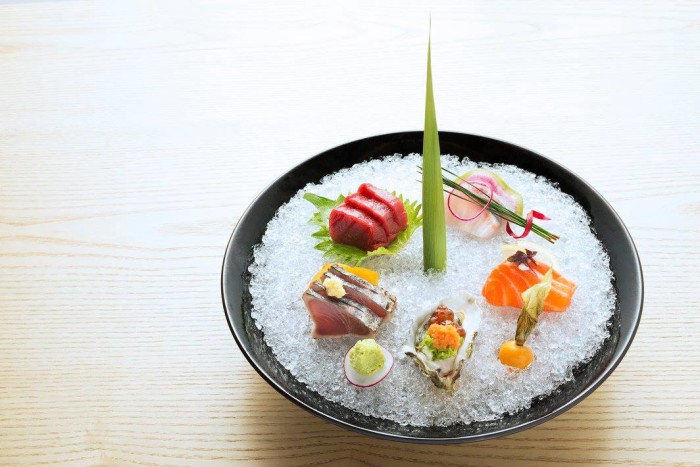 New York City is perhaps the most difficult market in which to open a restaurant. Businesses must distinguish themselves from countless others — both new and old — diners' tastes are constantly evolving and the rent is, well, too damn high. One trend that has picked up steam in the past year or two in the Big Apple is the opening of Japanese chain (or mini-chain) restaurants. These restaurants have all seized on growth opportunities in New York and diners have been quick to gravitate towards them.
Looked at from a broad perspective, Japanese food has been increasing in popularity for years. It was not too long ago — during the 1990s — that the majority of American diners first became acquainted with the most basic of Japanese culinary terms. California and spicy tuna rolls were as sophisticated as it got at the time, while the following years slowly brought with them more forms of sushi, as well as other facets of Japanese cuisine. Ramen noodles became something more than college-student food, and terms like "izakaya" were introduced into the mainstream. While uni (sea urchin) has been enjoyed as a Japanese delicacy for several years, it was not until recently that diners prided themselves on not only knowing that multiple varieties exist but also that they are able to tell flavor and textural differences. Meanwhile, they've been willing to put their full trust in the hands of Japanese chefs, as evidenced by the abundance of recent omakase openings in the city.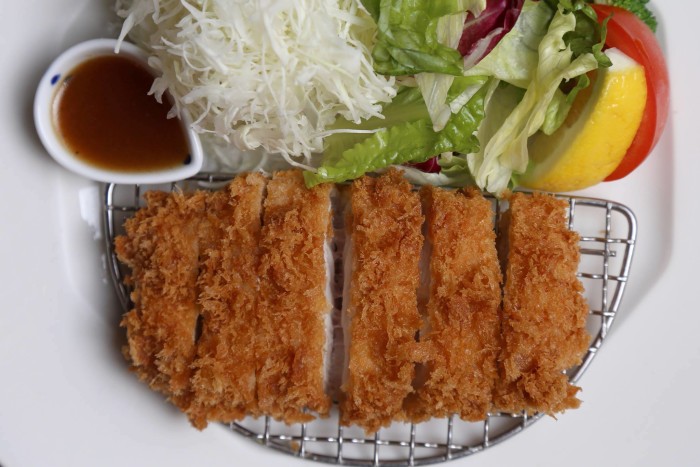 The excitement over Japanese food has never been higher in New York City. But what's to ensure that the buzz is here to stay, and that the cuisine is not just another craze destined to soon pass? This question can best be answered by observing the number of chain restaurants that have migrated over from Japan. These chains are already established in their home country (and therefore have the resources to ensure as much success as possible, whether it's via ensuring brand recognition and/or offering affordable meals), and often do not require much in terms of physical space — omakase joints, for example, regularly open in minimalistic settings, needing only a wooden sushi bar with stools and a minuscule kitchen to fully function. The diversity of these chain restaurants ensures a continually fresh perspective — openings include sushi, ramen, izakaya, kaiseki, casual and novel-concept spots.
It's important to note this is not the first time that Japanese chain restaurants have opened in NYC. Ippudo — arguably the city's most popular ramen spot — did so in 2008. Ootoya helped integrate "traditional home cooking" to the States and Gyu-Kaku did the same for Japanese barbecue — both chains have since expanded to three city locations. Udon-noodle specialists TsuruTonTan took over the spacious Union Square Café digs in 2016 to plenty of positive reviews. But it's been different over the past year, due to the sheer quantity of chain restaurants that have opened. It would be fair to call this a "movement."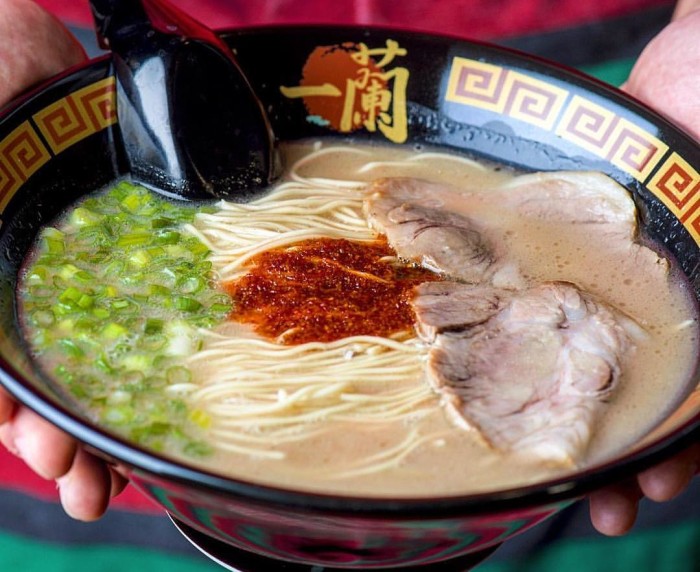 At least three Japan-based ramen shops — Tonchin, Ichiran and EAK Ramen — opened in New York City in 2017. The city's progressive infatuation with the Japanese noodle has allowed these restaurants to offer trademark dishes that may have once seemed somewhat too adventurous for the American palate (think smoked dashi ramen with smoky fish oil and clams). The epically long waiting times at Ichiran — where diners can sit privately in solo booths — indicate that New Yorkers value quality of food (and/or a new experience) above all else. Speaking of novel dining experiences, standing room-only meat specialist Ikinari Steak is already planning to open an additional 20 restaurants within the next five years while Japan-based mega-chain Zauo — where diners fish for their own food — is set to open in February. It's worth noting that the four opened restaurants above have managed to thrive — at least, in terms of being consistently packed — during their first years.
New York certainly does not lack quality sushi options. Ask ten locals for their favorite city spots and you might very well receive ten different answers. Diners are more discerning than ever, and there are myriad options for inexpensive meals, neighborhood spots, slightly higher-end establishments, fine-dining occasions and omakase-only menus. And yet still, at least two Japanese-based sushi chains (Uogashi, Wokuni) opened during the past year. Diners' nonstop desire to find the "most authentic" fish has allowed these venues to operate in nondescript locations, which are being tested for the possibility of opening elsewhere in the United States (the majority of chains opening in NYC are their first ventures outside of Japan).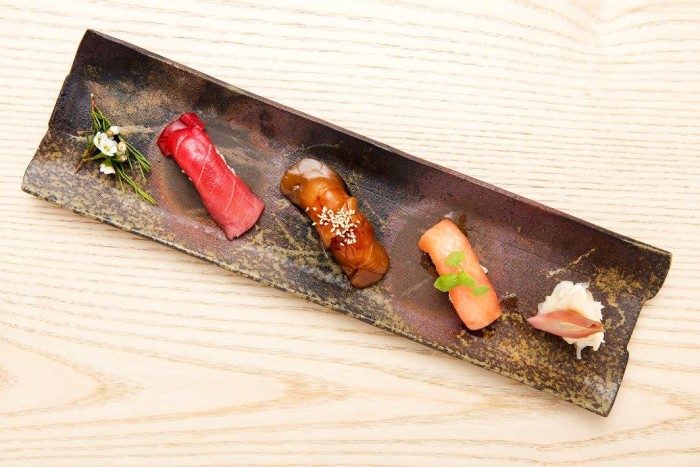 The most telling sign that this is a significant movement is that the price points of these chain restaurants are all over the board. Take, for example, newly opened Japanese chain DokoDemo, where one can easily enjoy a full meal for under $15. Then consider the decidedly upscale kaiseki restaurant Naoki, where the first U.S. location (there are over 800 branches throughout Asia) offers various tasting menus for prices that can exceed $100. How's that for high and low? It's also worth noting that multiple acclaimed Japanese chefs with a single restaurant in their native country have either re-located or opened up a branch in NYC. Michelin-starred Japanese chefs have opened Okuda and Sushi Amane in the city, while ultra high-end sake bar Twelv, a Tokyo original, prepares to open shortly.
These chain-restaurant openings do not come without ramifications. Much like many neighborhood staples in the city, Japanese mainstays have closed at higher rates as of late. Soto and Sushi Zen are two prime examples, but it's the more affordable joints that have taken the biggest hits. Just this week came the triple-whammy news that ramen spot Sapporo, izakaya den Sake Bar Hagi and sushi bar Iroha are closing — the former has been open since 1975. It's a sight that's become far too common in the cutthroat restaurant industry, as drastic increases in rent and deeper-pocketed competition have forced these longstanding businesses to unexpectedly shutter, giving way — for the most part — to glitzy establishments and chains.
Suffice it to say, New York City is experiencing a Japanese-cuisine boom that shows no signs of slowing down. Diners are more willing than ever to sample new flavors and to go out of their way to do so. Many of these venues also tout quick turnover times, an increasingly important feature in today's dining world, which has witnessed the preference of many to pay top dollar for a no-frills omakase experience in lieu of a multi-hour, 15+ course elaborate prix-fixe menu. The importation of Japanese chains over the past year makes sense for a number of these reasons. The only remaining question is how many more can make their way over here before any sign of market saturation.