Be sure to subscribe to Food Republic Today on Apple Podcasts or wherever you get your podcasts. And please rate the podcast and leave comments!
Subscribe: Apple | Stitcher | Spotify
Whether or not you're snowed in thanks to the bomb cyclone, you'll want to escape with us to a place where it's warm and summery. Paul Iskov, a foraging chef from Western Australia — where it's going to be 80 degrees and sunny today — stopped by our offices to talk about his traveling pop-up series, Fervor and his television appearances on Action Bronson's F*ck, That's Delicious. We wrap up with a special edition of Bad Yelp Reviews of Good Restaurants where chef and previous guest of the podcast, Joshua Skenes, reads a reviews of his famed Saison. But first, the news:
Today's News:
Despite the rise in plant-based diets and veganism, a new study predicts that meat consumption in America will be at an all-time high in 2018.
Chef Charlie Hallowell in Oakland has been accused by 17 previous employees of sexual harassment and verbal abuse. He has since stepped away from his position. Meanwhile, a group of women across many industries have launched Time's Up as a way to deal with sexual misconduct in the workplace.
Because of climate change, chocolate may go extinct by 2050.
Further Reading/Listening: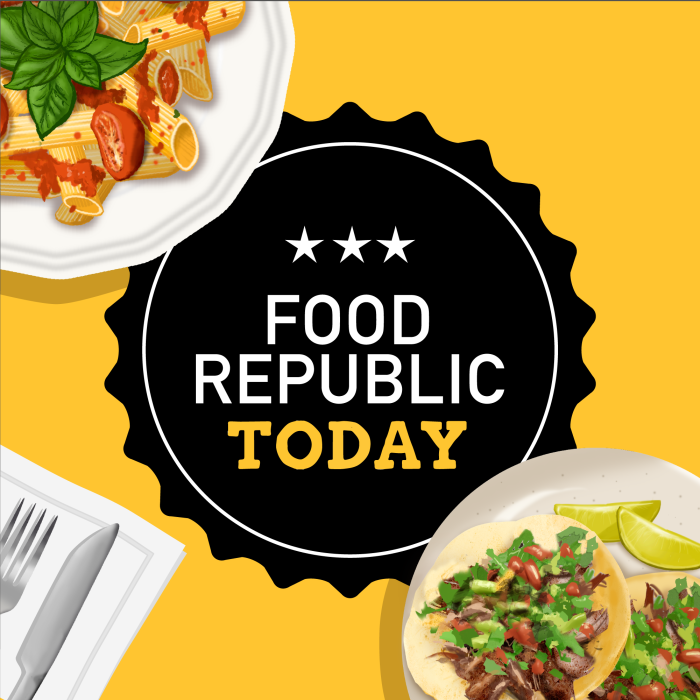 Food Republic Today is hosted by our Editorial Director, Richard Martin, with co-host Krista Ruane, Zero Point Zero culinary creative director, and produced by Zero Point Zero Production. Our producer is Katie Guhl with assistance from Tiffany Do and additional editing by Manuel Sander. The episode features music by Ghostly International artists including Michna, whose "Metal Baile Joint" is the theme song.