Be sure to subscribe to Food Republic Today on Apple Podcasts or wherever you get your podcasts. And please rate the podcast and leave comments!
You may recognize chef Amanda Cohen from Top Chef or her battle on Iron Chef against Masaharu Morimoto. Avid food news followers may also recognize her name from a recent article on Esquire.com, condemning the lack of representation of female chefs in food media. Cohen speaks with us today more about that piece, how her New York restaurant, Dirt Candy, addressed the recent harassment allegations floating in the industry, and if positive change will come out of this. Comedian Pat Brown appears in Post Bites to tell us about her collard greens showdown.
Today's News: 
The USDA is planning to roll back some regulations concerning organic chicken farming.
Beyond Meats, known for their plant-based burger, is releasing a sausage.
McDonald's is expanding the McVegan to Sweden and even opened an "eco-friendly" spot in America.
Further Reading/Watching: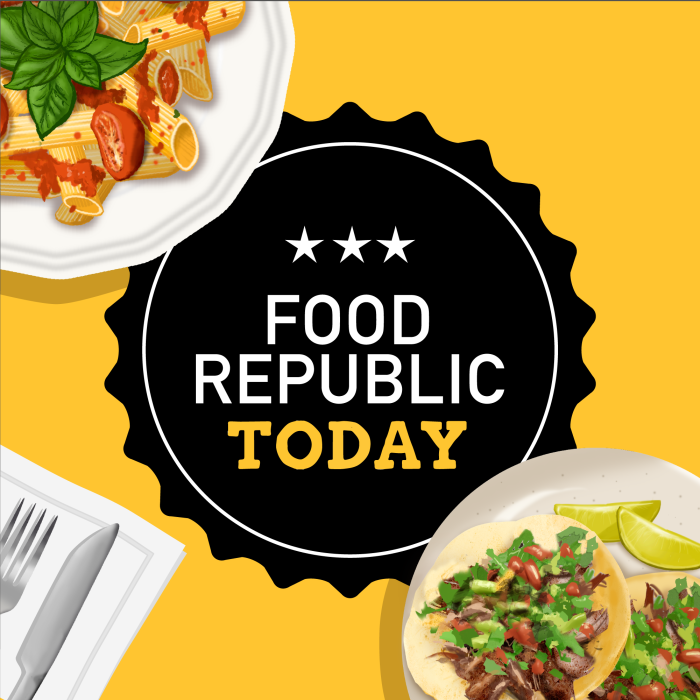 Food Republic Today is hosted by our Editorial Director, Richard Martin, with co-host Krista Ruane, Zero Point Zero culinary creative director, and produced by Zero Point Zero Production. Katie Guhl is our producer. The episode features music by Ghostly International artists including Michna, whose "Metal Baile Joint" is the theme song.