Listen To Food Republic Today: Joshua Skenes, Salmon News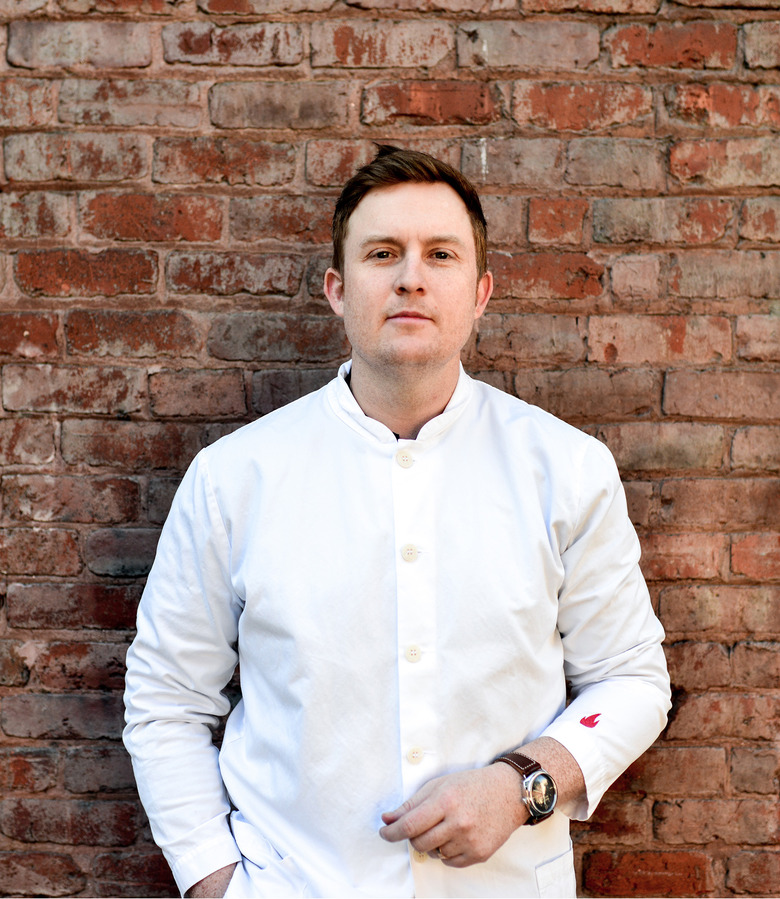 Joshua Skenes drops by the podcast studio to talk Michelin stars, his ultra-exclusive Skenes Ranch, and hints of a new projec
Be sure to subscribe to Food Republic Today on Apple Podcasts or wherever you get your podcasts.
Joshua Skenes of Saison in San Francisco took the time to stop by Food Republic Headquarters in today's episode to discuss his rise to 3-star Michelin chef. But first, the news:
Today's News:
José Andrés announced that he'll be feeding Puerto Rico through Christmas.
Women of the First Nation are protesting several salmon farms in Washington state and British Columbia. Earlier this summer, over 100,000 Atlantic salmon were accidentally freed into Pacific waters.
Over 3,000 signatures have been collected for a petition asking Top Chef executives to address the recent sexual misconduct allegations within the restaurant and hospitality industries.
Hotelier André Balazs has been accused of several instances of sexual misconduct.ee
Further reading/listening:
Food Republic Today is hosted by our Editorial Director, Richard Martin, with co-host Krista Ruane, Zero Point Zero culinary creative director, and produced by Zero Point Zero Production. Katie Guhl is our producer. The episode features music by Ghostly International artists including Michna, whose "Metal Baile Joint" is the theme song.