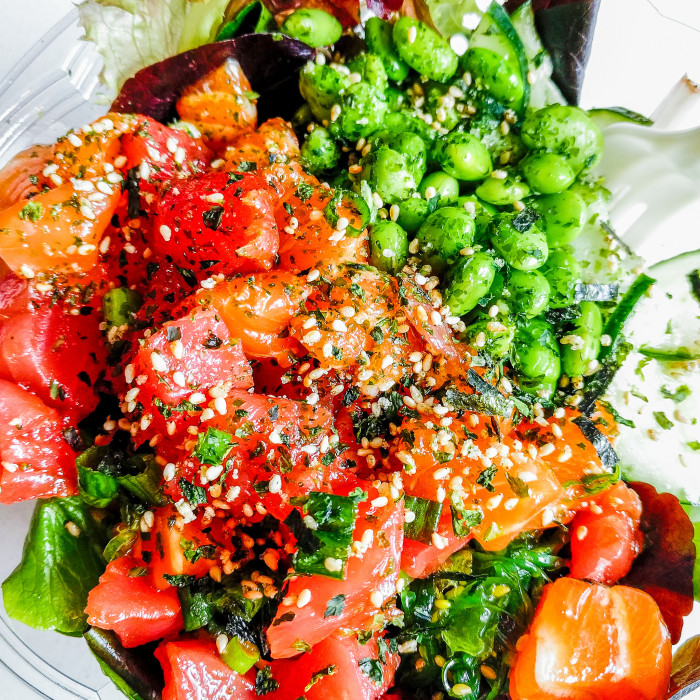 Poke, pronounced POH-kay (which we're sure you know by now) is still everywhere. Last summer the Hawaiian street food took New York City by storm, leaving the tantalizing scent of toasted sesame oil in offices all across the city.
According to Bloomberg, nearly 300 Hawaiian restaurants opened their doors in the mainland in the past two years, with a majority of them serving poke. Why? The business model just makes sense. All you need is an outlet for a rice cooker and a refrigeration system. Stoves and vents, which cost hundreds of thousands of dollars, aren't necessary. Poke is delightfully customizable, photogenic as hell, pretty affordable, assembly line-friendly, healthy-ish and has that luxuriousness of fresh sushi. It's trendy, because of course it is.
Poke is so friendly to both wallet and palate that one company is specifically targeting college students. Bloomberg reports that Pokee NYC is located in Union Square near New York University. Owner Sa Wang says she's opening another location close to University of Virginia.
Being such a carryout-friendly item, which in today's dining scene is the key to success, makes poke a no-brainer that's likely here to stay.