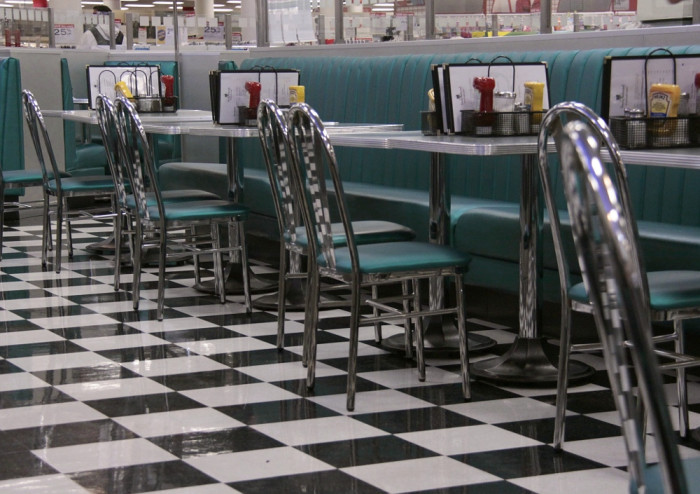 You've probably heard that America's middle class is shrinking. What does that mean for the middle class of U.S. restaurants, a.k.a casual dining?
The Atlantic reports that although food culture has never been more popular, restaurants across the country are hitting hard times. While people are spending more on food, diners are frequenting restaurants less, sales are dropping and restaurants are closing. How does this add up? There are simply too many cooks in the kitchen. The industry is incredibly saturated with award-winning and trendy restaurants, let alone your humble neighborhood haunts, to the point where the paradox of choice could stagger one's decision making.
According to The Atlantic, places like hot foods bars or convenience stores with items that are easy to pick up are what's faltering the run-of-the-mill casual restaurant. However, restaurants like Denny's, where breakfast is king, are floating on. Even McDonald's has reported a "bounce-back" in business since launching all-day breakfast. Do Americans really love breakfast that much, or is Denny's just really freaking incredible at social media?
Another obvious culprit is the rise of takeout. Thanks to the Internet, services like Postmates, Caviar, UberEATS, Seamless and more, online delivery has grown exponentially, and The Atlantic reports that it'll grow a whopping 15 times faster than the rest of the restaurant industry in less than 10 years. Online delivery and takeout has also fed into the "sad desk lunch" phenomena, making traditions like the power lunch a thing of the past and leaving restaurants empty during lunch.
It all boils down to how and where we're eating. The restaurants that are succeeding are adapting and catering to the new age of diners, whether it's offering premium delivery items or serving breakfast all day long. Maybe the future really will see drones airdropping Michelin-starred breakfast sandwiches.