Food Book Fair Takes Manhattan Next Week!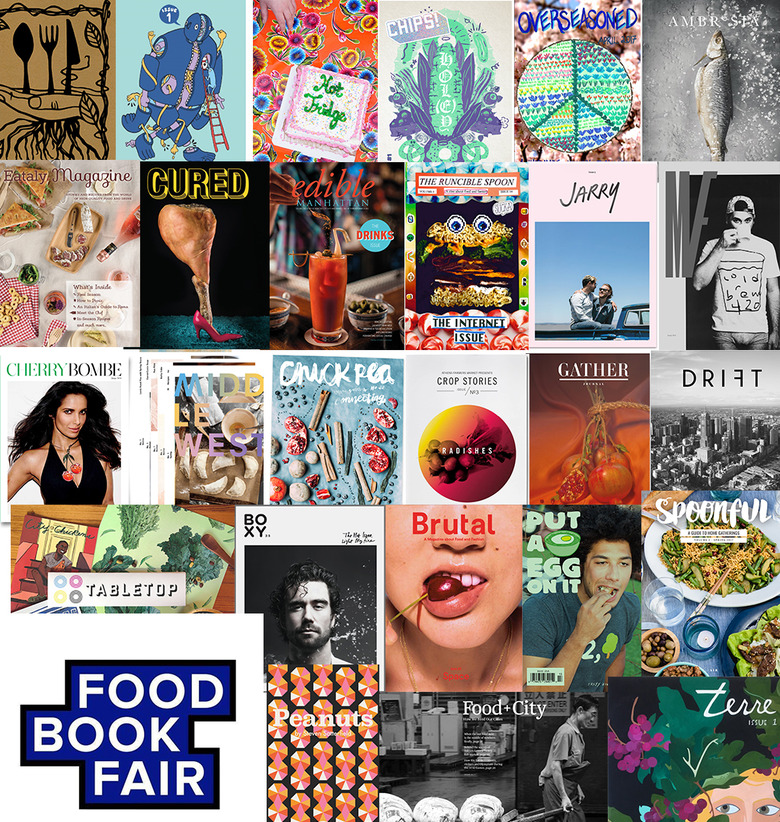 Cured and other magazines will be available for purchase at this year's Food Book Fair. (Graphic courtesy of Food Book Fair.
Everyone's favorite food literature festival is back for its sixth year! Food Book Fair returns May 11 through May 14, with magazine-driven Foodieodicals occurring on the weekend.
Loaded with dinners, talks, workshops and other events, the Fair brings its über-hip and infectious love for the written word (and recipe) to the Ace Hotel in Manhattan. The speaking roster includes April Bloomfield, Mario Batali, Laurie Woolever, Genevieve Ko, Zak Pelaccio, Peter Barrett, Eli Sussman, Melissa Clark, Andrea Nguyen, Stephen Satterfield and so many more. The Foodieodicals section will carry fine food-oriented magazines, including Zero Point Zero's own Cured as well as top titles like Gather, Cherry Bombe, Put A Egg On It and more.
Tickets for Foodieodicals and other events can be found here.