Genevieve Ko is a food writer, recipe developer, and culinary consultant whose first solo cookbook, Better Baking, came out this fall. In it, she makes classic and modern desserts even more delicious by adding wholesome ingredients like fruits, sweet vegetables, nuts, seeds, whole grains and healthy fats while reducing refined sugar. Flavor comes first in every recipe, including the many gluten-free, vegan and dairy-free options.
Early in November, as the election hysteria raged all around me, I wondered where I fit in as a woman of color in this country. Then Thanksgiving rolled around, I baked my apple pie, and I knew: This land is my land, too. I may not be descended from five generations of blue-ribbon pie bakers, but my crust is flaky and tender, and my filling is juicy and spiced. It took me years of training and countless tries to get the apple pie — and all the other recipes I developed for my cookbook Better Baking — just right. In the process, I learned how to reconcile my nationality and my heritage through baking.
I was born in Los Angeles, to parents who came to California as a result of the Immigration Act. They brought from Hong Kong a love of good food, which they passed on to me and my siblings through eating adventures around the world. They also instilled in us a deep pride in our Chinese culture, partly through raising us in a predominantly Asian-American community. My friends and I wore our "ABC" — American-Born Chinese — badges proudly. In my elementary school, chow mein and onigiri rice balls were brown bag standards.
As much as I enjoyed trading dumplings for kimchi at the lunch table, I also loved opening the gingham cover of the Better Homes & Gardens cookbook to bake peanut butter cookies. In the afternoons, I spent as much time soaking up Julia and Jacques on PBS as I did watching cooking shows on the Chinese channel. Flipping between Western and Eastern cuisines felt natural — who was I to know any differently how America worked?
Being Chinese doesn't limit me to seasoning with ginger and star anise. And being American doesn't mean assimilating to "whiteness," whatever that may be.
Growing up in a diverse community of color, it wasn't until I went to a mostly white high school (a few towns away) that I really began to conflate "American" with "white." For me, the aspiring baker, that meant that chocolate chip cookies now belonged to the soccer mom world: homes with American flags over the porticos and SUVs with Christmas wreaths on the front grill. The girls with ribbons in their ponytails literally turned up their noses at the sticky rice cakes I brought in for Chinese New Year, even (and especially!) when my more progressive teachers tried to use them to expand the class's horizons.
One of those teachers taught me to move past what others think and embrace what I love. So I baked throughout high school and college and into professional pastry kitchens and magazine test kitchens. All the while, though, I still felt like an imposter. Who was I to develop a recipe for New England date bars or Southern hummingbird cake when I came from immigrants who don't bake at all? For that matter, who was I to develop a recipe for Cantonese egg custard tarts when my experience was limited to devouring them at dim sum restaurants? Some mentors encouraged me to highlight my heritage so I could stand out in the crowded field of food writers, while others suggested I suppress it to make my snickerdoodles seem more authentic.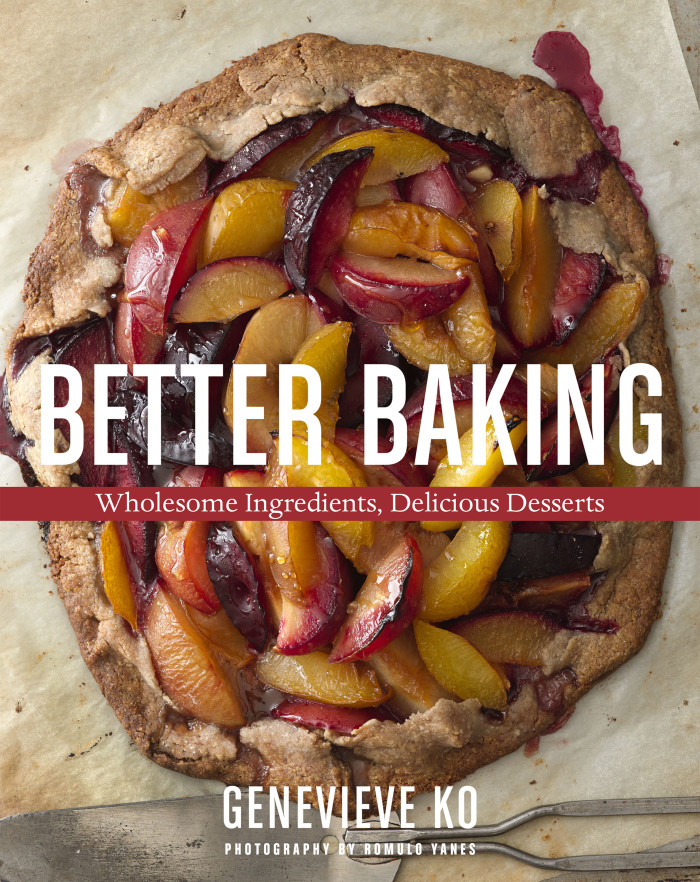 At the same time that I was trying to figure out who I was through baking, I was also collaborating with chefs on their cookbooks, delving deep into their own histories to bring their personal stories to readers. As we tapped into their food memories, we re-created old dishes but also created new ones, veering away from their national or local heritage and getting into global flavors as inspiration struck. But they could do that, I told myself. After all, they were chefs. Great chefs.
They were such great chefs, in fact, that they showed me that I could be just as innovative as they were if I started at the same place they did — with the utmost respect and passion for the origins of the dishes. From there, these chefs took the best ingredients, applied perfect technique and devised creations that were uniquely their own even as they used flavors and methods from other cultures.
By cooking and baking with these amazing people, I was freed from feeling like I had to limit myself and my food to cultural confines. I wasn't a sellout for doing an unabashedly all-American apple pie. Nor did I have to adhere to the Chinese tradition of pounding steamed sticky rice into mochi — I could bake it in the oven instead!
Being Chinese doesn't limit me to seasoning with ginger and star anise. And being American doesn't mean assimilating to "whiteness," whatever that may be. It means learning about everyone who was on this land — and everyone who came to this land — with humility and openness. It means taking what I know instinctively and soulfully from my upbringing and applying it to what I taste. It means I can bake anything, as long as I start by respecting the dish's origins and end with something truly delicious.
That's the beauty of baking. The world over, it has the power to bring joy, comfort and unity to any table. The unfailing combination of sweetness and richness triggers nostalgia even in things that depart from the familiar. My Italian rainbow bars in Better Baking look like the triple-decker Christmas classic, but they have rice flour for an extra tender crumb and smoky matcha green tea powder in the almond layers. Traditional? No way. Tasty? Totally. It's not fusion, or East-meets-West, or a mash-up — it's simply my American-born baking. And it makes me proud to be an American.