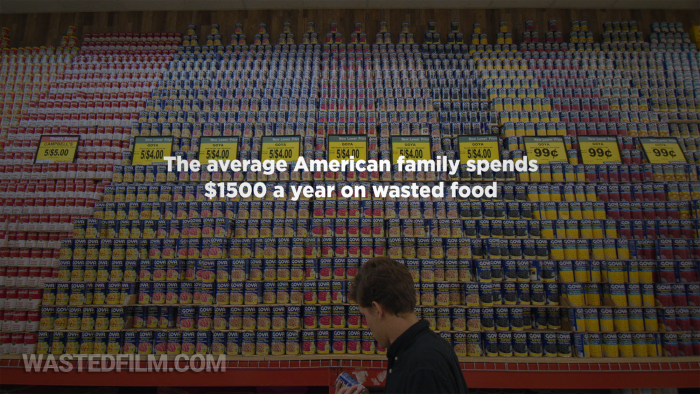 WASTED! The Story of Food Waste premieres this weekend at the Tribeca Film Festival and there are only a handful of tickets left.
Directed by Anna Chai and Nari Kye, the documentary tells the story of the outrageous amounts of food wasted all around the globe, and especially here in the U.S. Kye and Chai discuss the problem with Massimo Bottura, Dan Barber, Mario Batali and Danny Bowien throughout the film, and find out how these acclaimed chefs turning scraps into delectable dishes. The film is supported by The Rockefeller Foundation and presented by Zero Point Zero Production, which is the parent company of Food Republic (and which may explain why we've been talking about food waste all week long!)
Executive producer, Anthony Bourdain, also executive produced The Last Magnificent — which premieres in theaters in NYC and LA this weekend — and shared his excitement for his upcoming projects in last night's episode of The Tonight Show. Check it out below.