10 Places To Eat Dim Sum In New York City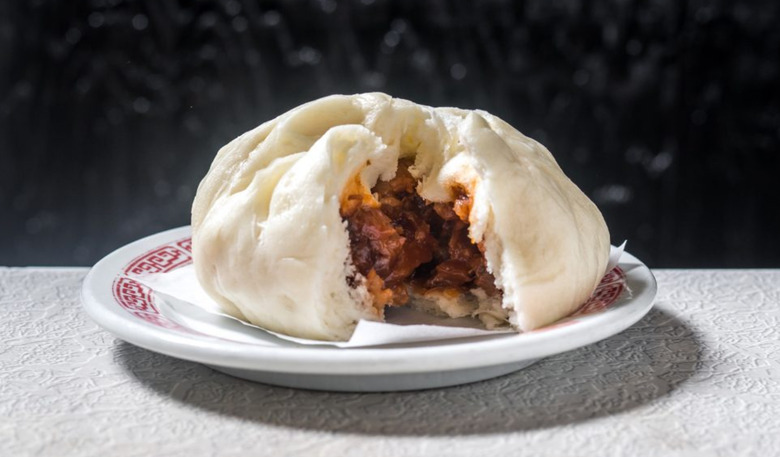 We're not ones to purposefully start a bicoastal dispute here at Food Republic, and so we won't outright declare New York City home to the country's best dim sum scene. With all due respect to San Francisco, Los Angeles and all cities — small and large — with thriving Chinatowns in between, we will instead proclaim only that the Big Apple has an especially large variety of high-quality dim sum options.
Whether it's ordered via cart service or by menu, the selection of classic Cantonese dim sum dishes ranges widely across New York City's boroughs. In the city, dim sum is perhaps most often associated with mobs of people converging on weekend mornings and afternoons for their fill of inexpensive shumai, har gow, pork buns, noodle rolls and chicken feet. With that in mind, we've included projected wait times and a short description of why specifically to visit some of our favorite locations.
Note: We've omitted a few worthy full-service Chinese restaurants (Red Farm, Shun Lee Palace) that serve more upscale and expensive dim sum as part of larger everyday menus.
Manhattan
Jing Fong
Ever been to an entirely full, hectic 800-seat banquet hall–style restaurant? Here's your chance! 20 Elizabeth St., New York, NY 10013; cart service, moderate weekend wait times
Golden Unicorn
Enjoy all the steamed, broiled and fried goodies at this traditional Cantonese, multi-floored palatial restaurant. Golden Unicorn is arguably the most recommended dim sum spot in the city. 18 E. Broadway, New York, NY 10002; cart service, moderate weekend wait times
Nom Wah Tea Parlor
The OG. Nom Wah first opened its doors in 1920, making it the city's oldest dim sum parlor. A second dumpling-slinging location recently popped up in Nolita. 13 Doyers St., New York, NY 10013; menu service, moderate weekend wait times
Oriental Garden
There's no better place in Chinatown to get fresher seafood. Don't take our word for it; just watch as servers pluck your order straight from in-house tanks! 14 Elizabeth St., New York, NY 10013; cart and menu service, short weekend wait times
Joy Luck Palace
Décor takes a turn for the modern at the newer Joy Luck, located just steps from a few of the storied establishments listed above. Don't leave without trying one of their trademark sweet custard-filled "piggy-face buns." You'll know the ones. 98 Mott St., New York, NY 10013; cart service, moderate weekend wait times
Dim Sum Go Go
This Chinatown mainstay differentiates itself from nearby competition with an extensive menu that features an impressively large number of vegetarian options. Quick service makes it a favorite for the jury duty lunch-break crowd. 5 E. Broadway, New York, NY 10038; menu service, short weekend wait times
Tim Ho Wan
No recent restaurant opening caused a bigger stir than the first American branch of this Michelin-starred global chain. Located in the East Village and at just 60 seats, it's much smaller than all other options here. The baked pork buns are not to be missed. 85 4th Ave., New York, NY 10003; menu service, long weekend wait times
Brooklyn
East Harbor Seafood Palace
As no-frills (and fresh) as it gets, this colossal dim sum house in Dyker Heights dishes out all the Cantonese classics. 714 65th St., Brooklyn, NY 11220; cart service, moderate weekend wait times
Pacificana
Sunset Park is home to some of the city's top-notch dim sum spots, and Pacificana just might take the crown on the strip. Like most of the venues listed here, you can expect traditional red tablecloths, golden tones and a palace-like feel. 813 55th St., Brooklyn, NY 11220; cart service, moderate weekend wait times
Queens
Asian Jewels Seafood
We realize that it might be hard to differentiate between variations of traditional, colossal dim sum parlors serving all the Cantonese classics by this point, but allow us to sing the praises of Asian Jewels, should you find yourself in Queens's bustling Chinatown. Shorter weekend wait times and a more extensive choice of dishes are big plusses. 13330 39th Ave., Flushing, NY 11354; cart service, short weekend wait times